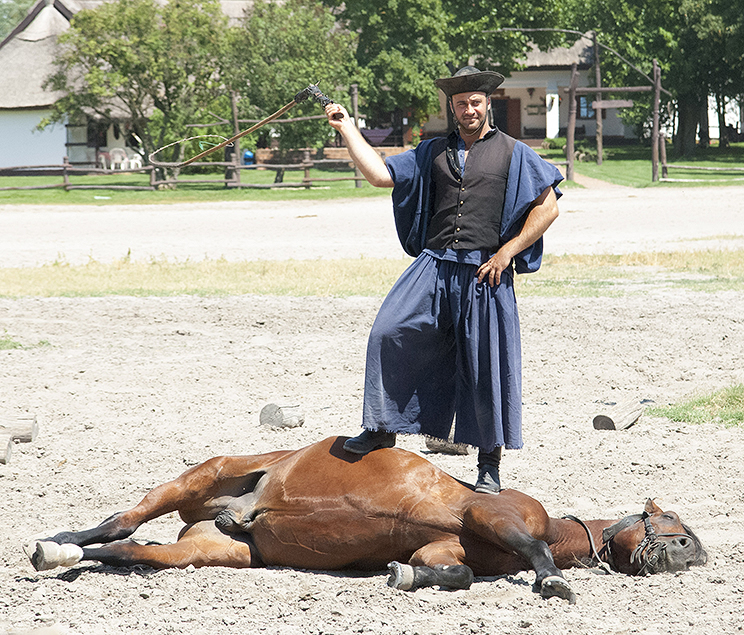 Hungarian Horseman
Dubai - Winter 2013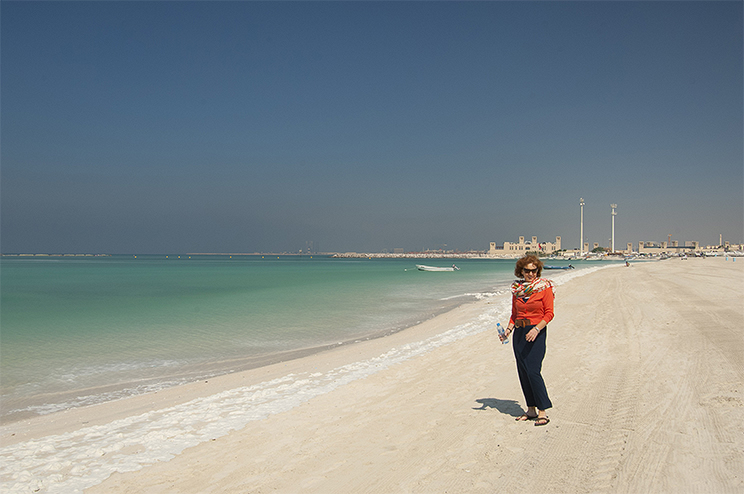 Jumeirah Beach - near our villa.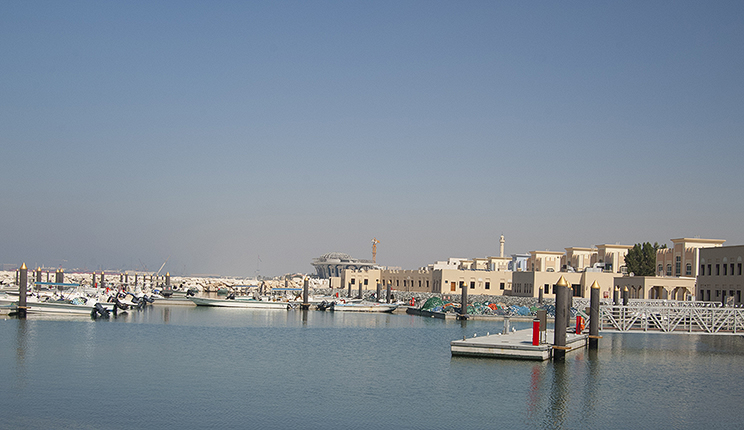 Jumeirah Fishing Port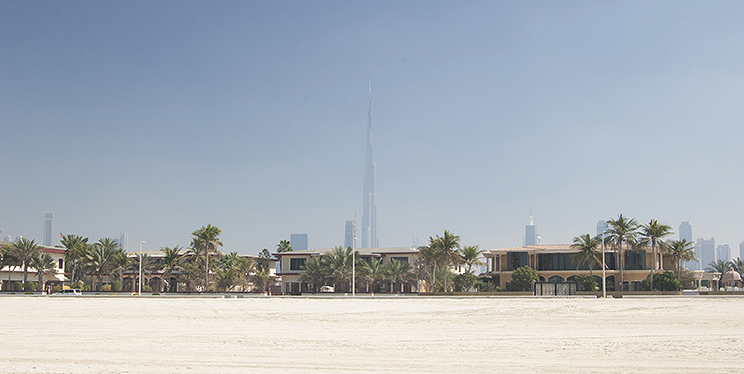 Burj Khalifa from Jumeirah Beach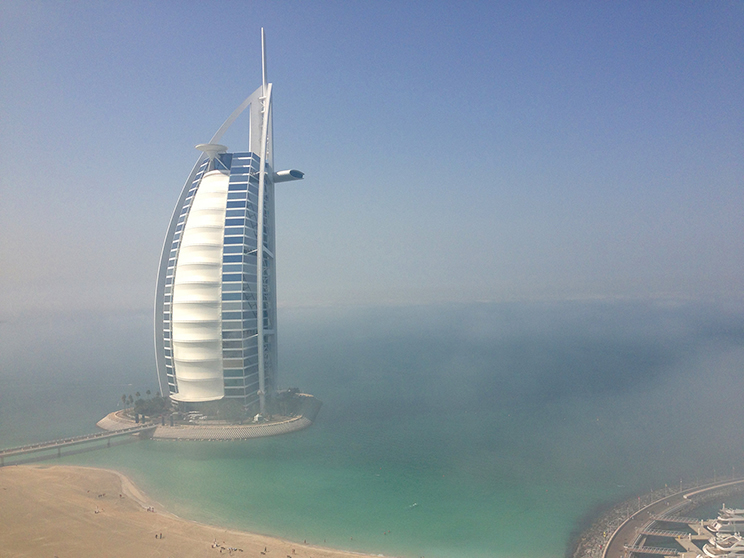 Morning mist surrounds the Burj al Arab. Taken from Jumeirah Beach Hotel - March 2013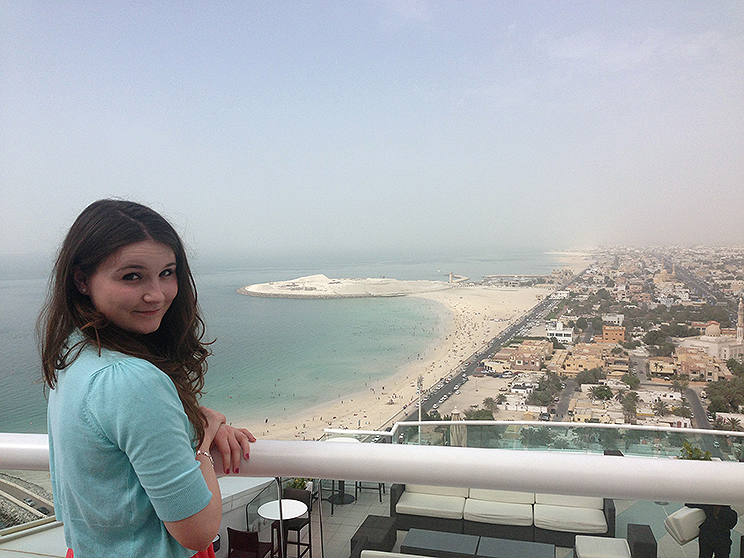 Verity at Jumeirah Beach Hotel - March 2013
Dubai - Spring 2013
Some unusually overcast weather in April has kept the temperature down, allowing me to ride my motorbike to work much later in the year than is usually possible. We've even had some cooling April showers. Eventually the summer heat will arrive allowing only night time motorbike excursions.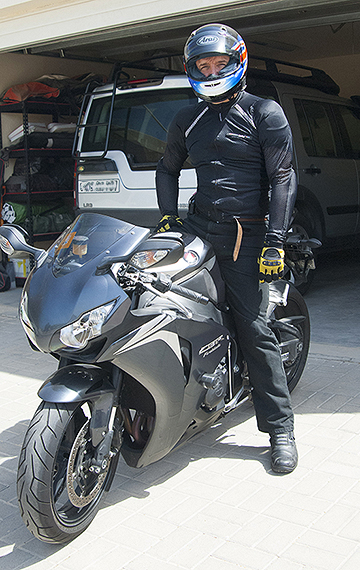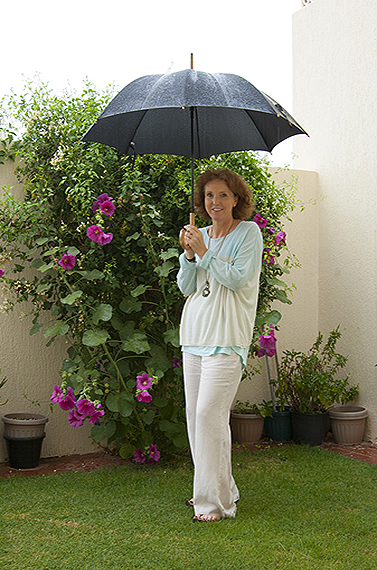 Fireblade - May 2013 Dubai rain showers April 2013

My Dubai office building - May 2013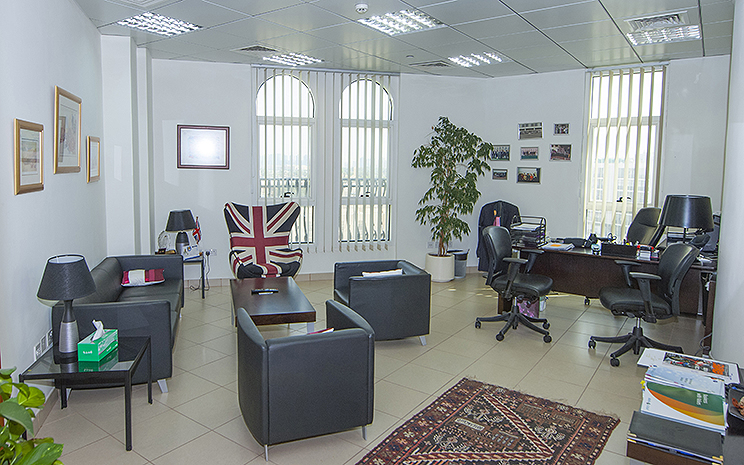 My office in Dubai - May 2013
Dubai Dawn Chorus - May 2013
Who would believe we live in a desert? Or a city? Our villa is in the Jumeirah district close to the centre of Dubai and 15' from the world's tallest building. Listen to the dawn chorus from our garden (31st May at 7.30am).
Vienna August 2013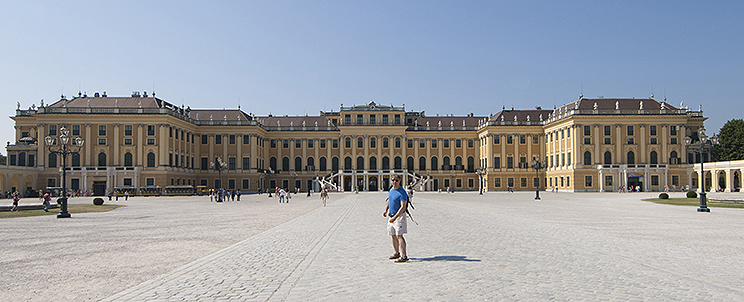 Schonbrunn Palace, Vienna
Naschmarkt, Vienna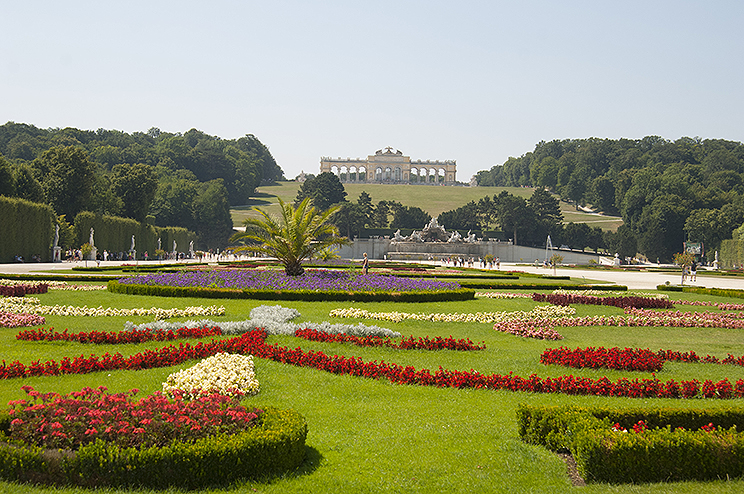 Schonbrunn Palace, Vienna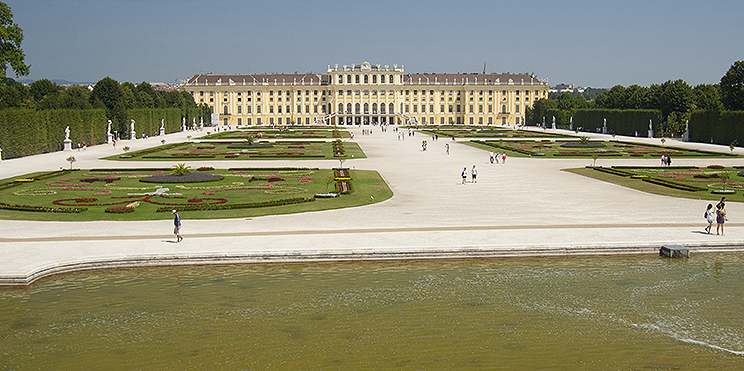 Schonbrunn Palace, Vienna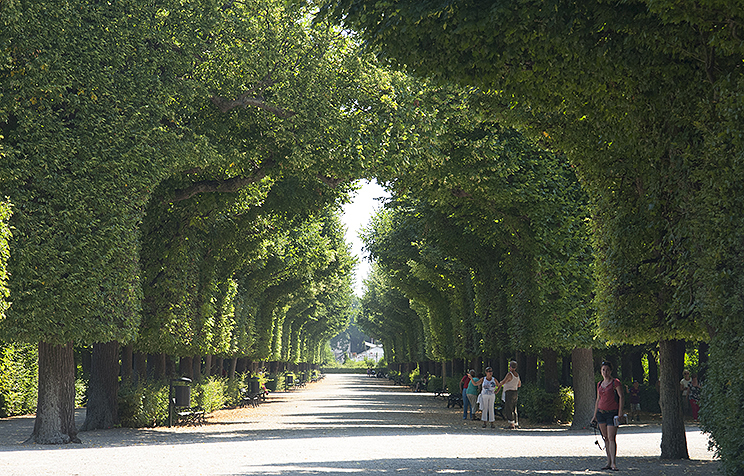 Schonbrunn Palace, Vienna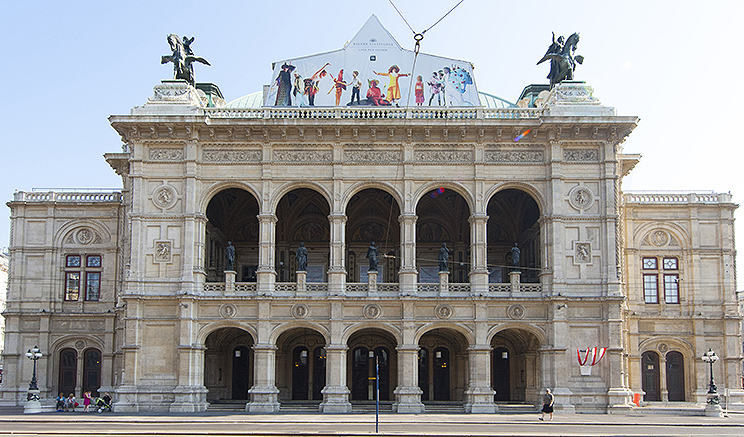 Vienna Opera House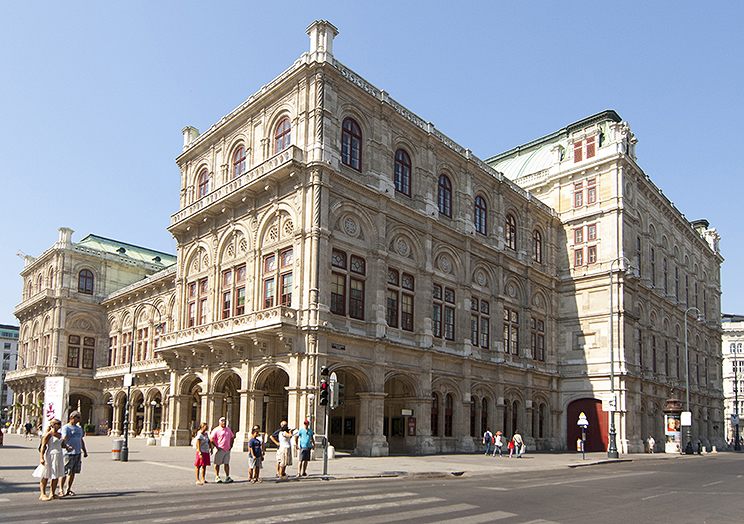 Vienna Opera House
Budapest August 2013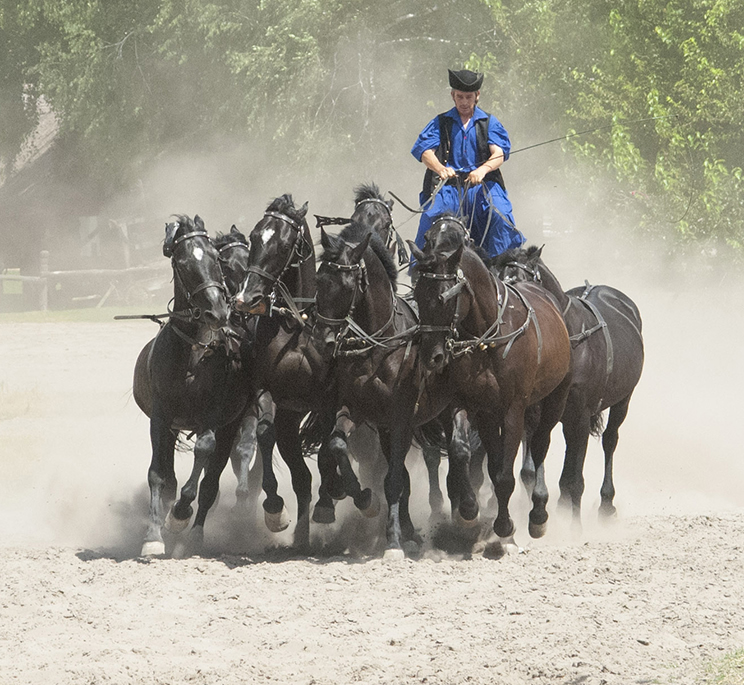 Hungarian Horseman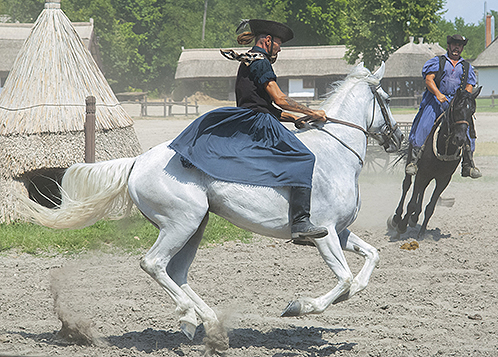 Hungarian Horseman
The Hungarians traditionally had no choice but to fight their military campaigns on open grass plains where there was little cover. Consequently they had a train their horses to lie down in order to avoid detection by the enemy. Total obedience and control of the horse was required for their survival. Their fearsome whips are not used to thrash the horses but to make a cracking sound to simulate gunfire. This was to ensure horses got used to the sound and were not spooked by real gunfire in the middle of a battle. Their horsemanship and ability to train horses is truly impressive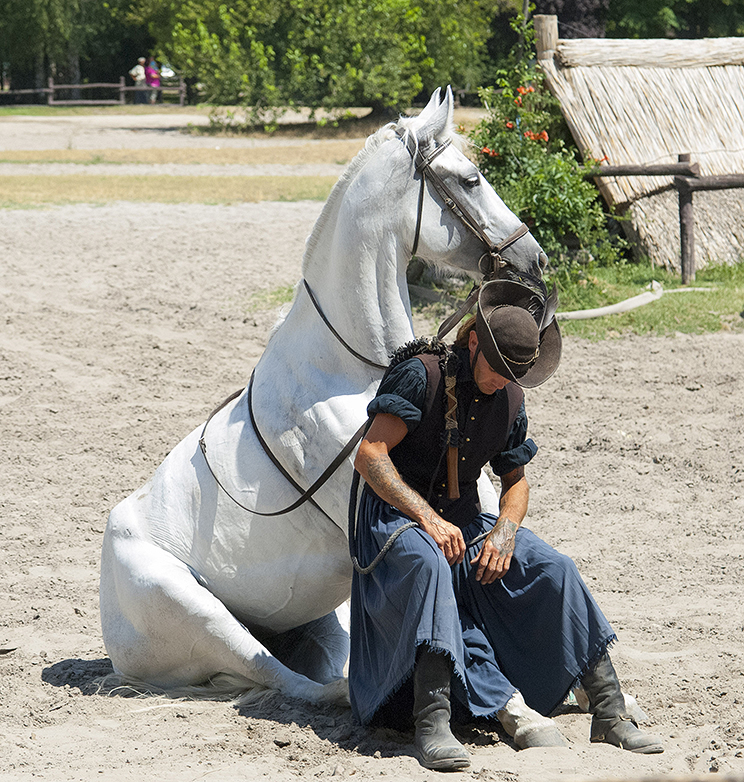 Hungarian Horseman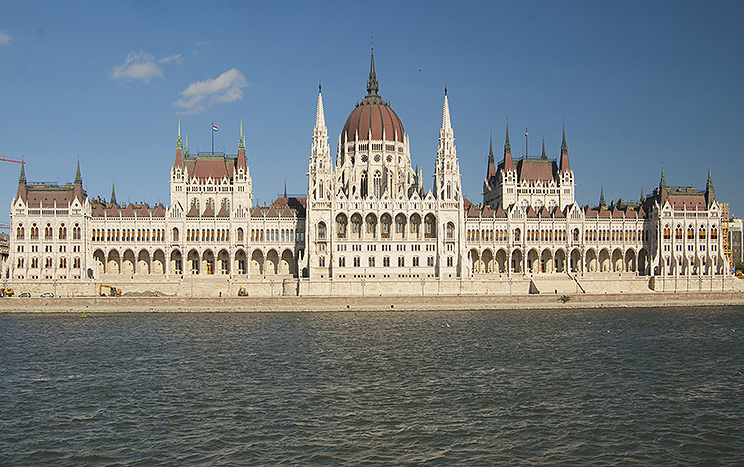 Hungarian National Parliament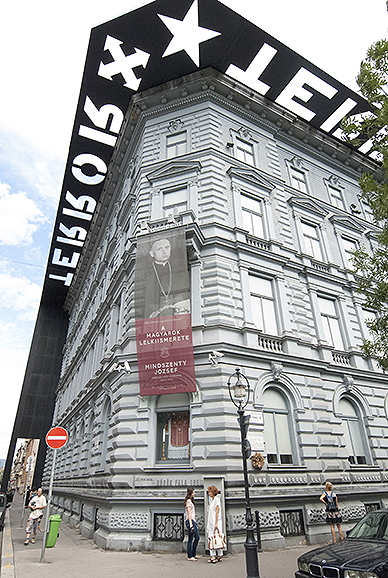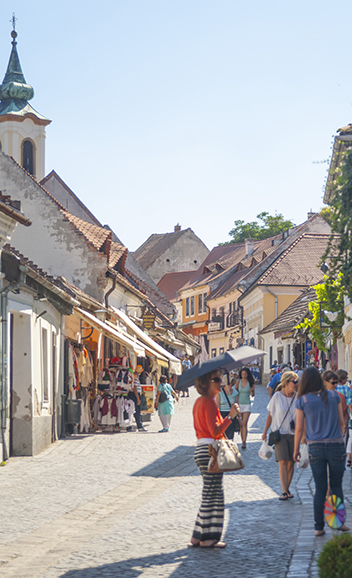 Terror Museum, Budapest Hungarian Market Town
The Terror Museum is an essential visit for any thinking tourist. It is a graphic history of the atrocities committed against the local population because of their beliefs and desire for freedom of thought and freedom of action. A small part of the museum is dedicated to the brief tyrannical rule by the Nazis in the 1940s, but the bulk is taken up by the atrocities committed by the Soviets in the name of enforcing socialism as their stepping stone towards a Communist utopia. The brief few weeks of independence in 1956 followed by the invasion of Soviet tanks is particularly moving, particularly as the West stood by and did nothing. Hungarians had to wait another 35 years until the soviet troops finally left in 1991. Be prepared for a graphic, harrowing experience, but with a few bright spots. Hungary was relatively affluent for a Soviet country and still managed to produce many worthwhile cultural relics.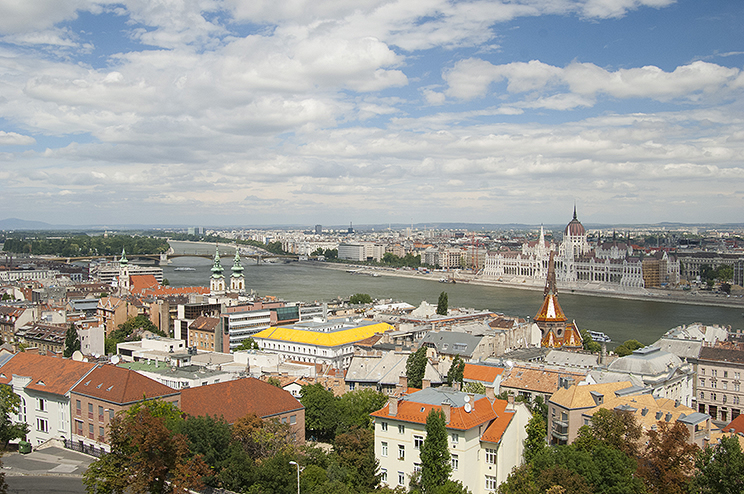 Budapest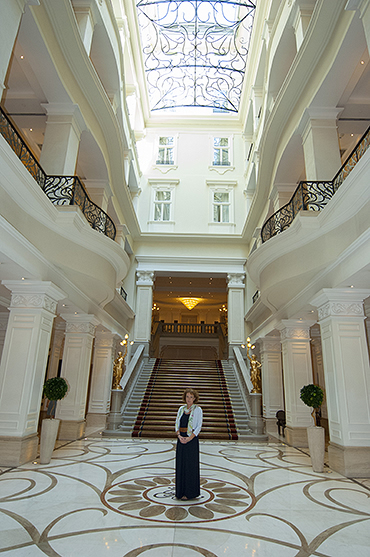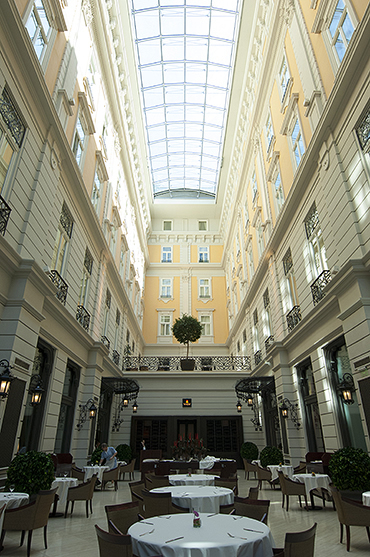 Corinthia Hotel, Budapest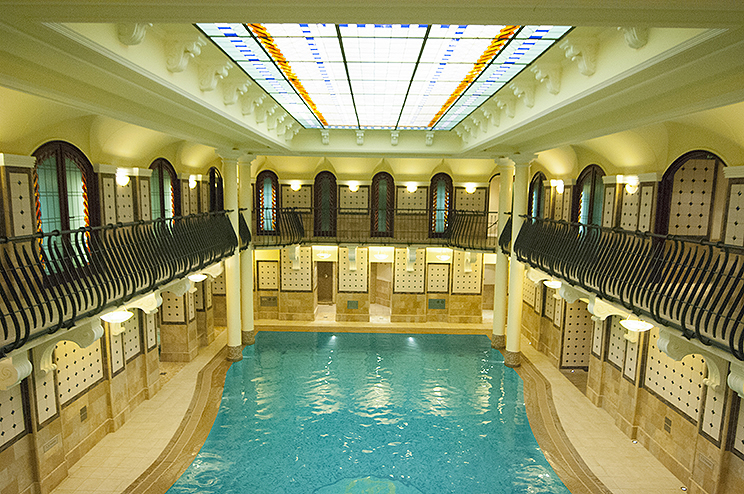 Corinthia Hotel, Budapest - Spa.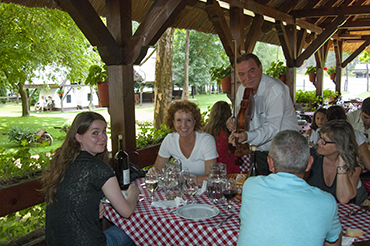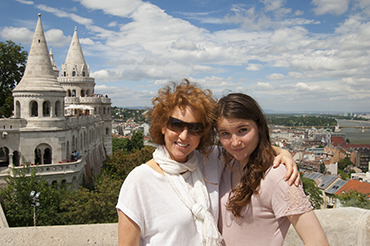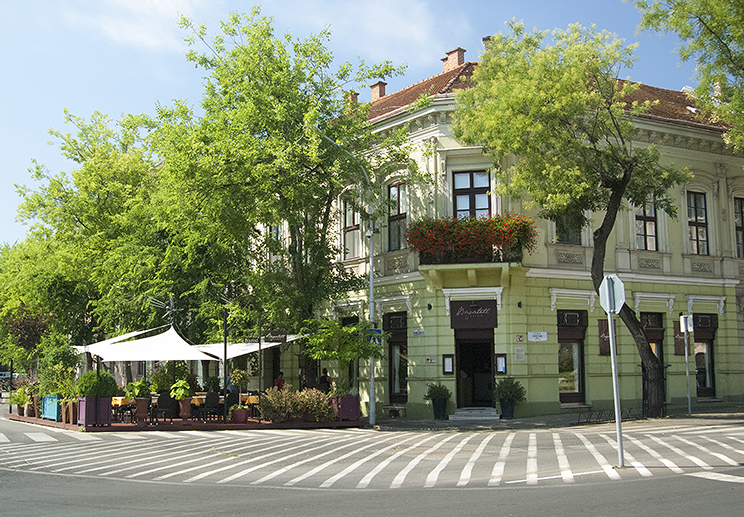 Lunch venue in Kecskemet - a Hungarian market town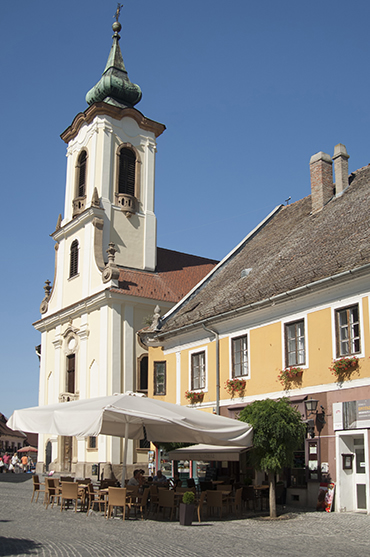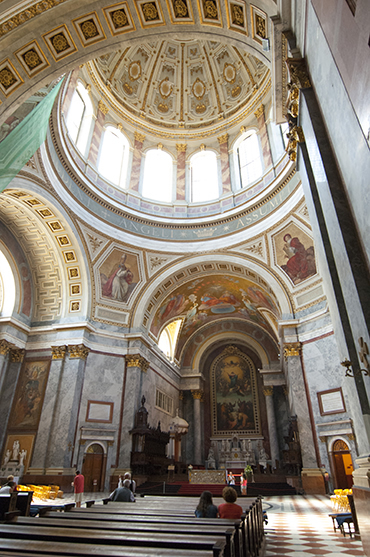 Another Lunch venue in a Hungarian market town Cathedral at Esztergom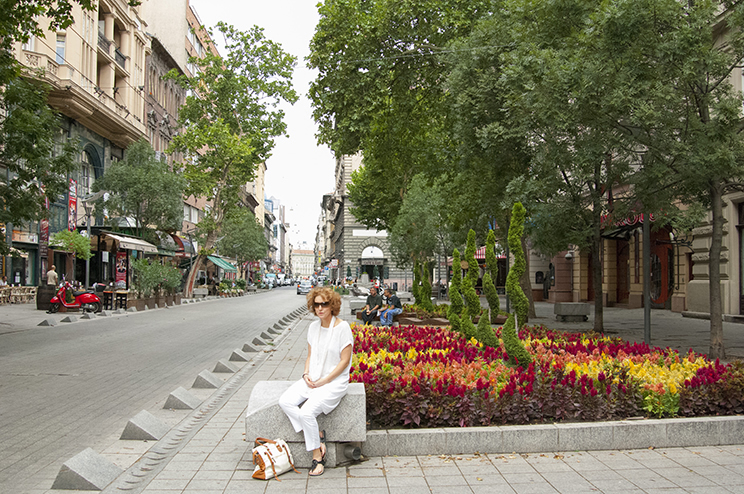 Budapest Street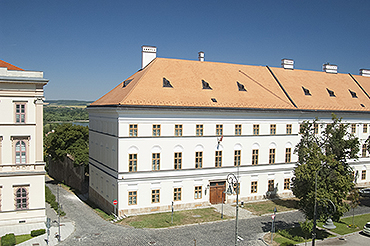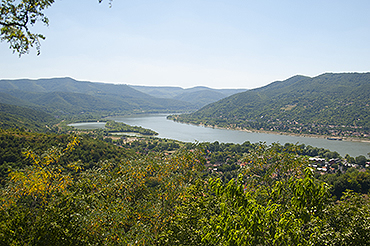 Hungarian Secondary School Danube Bend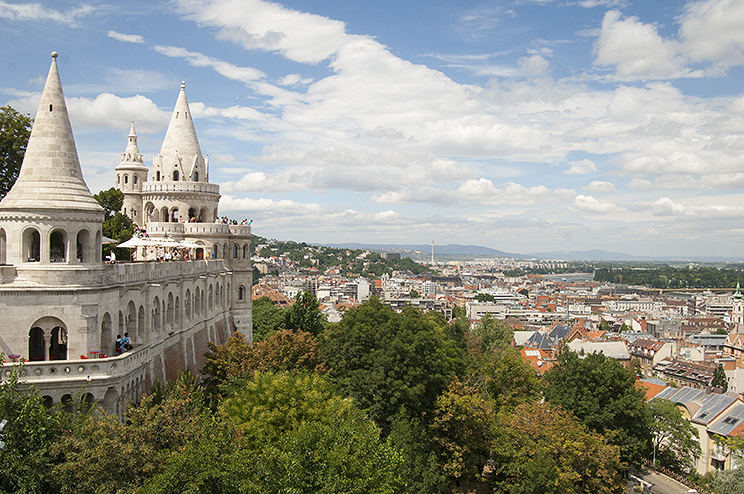 Budapest Castle
Hungarian Peasant Larder Hungarian National Museum
London - August 2013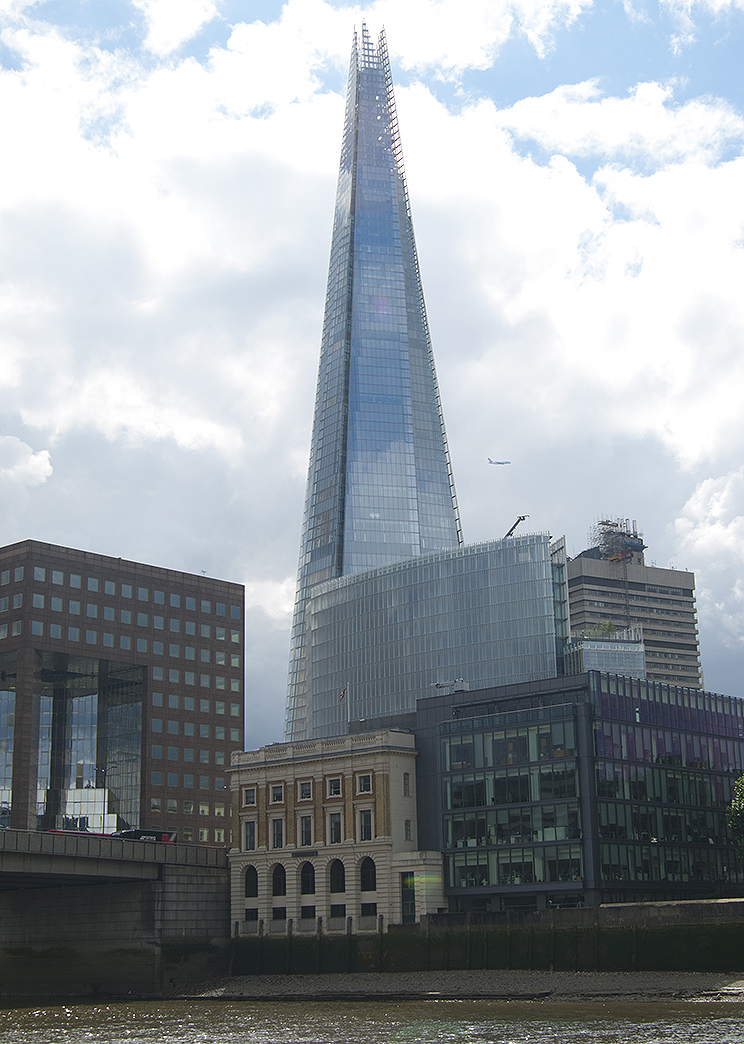 The Shard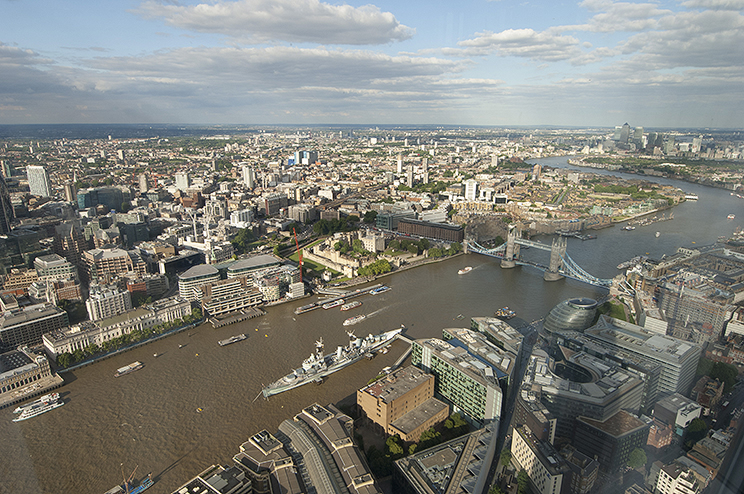 View from The Shard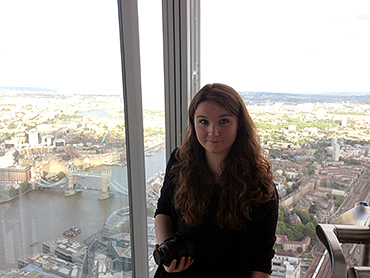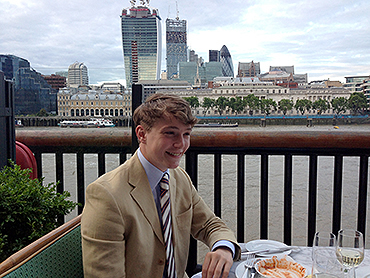 Verity at the top of The Shard Edward at Cote Brasserie by The Thames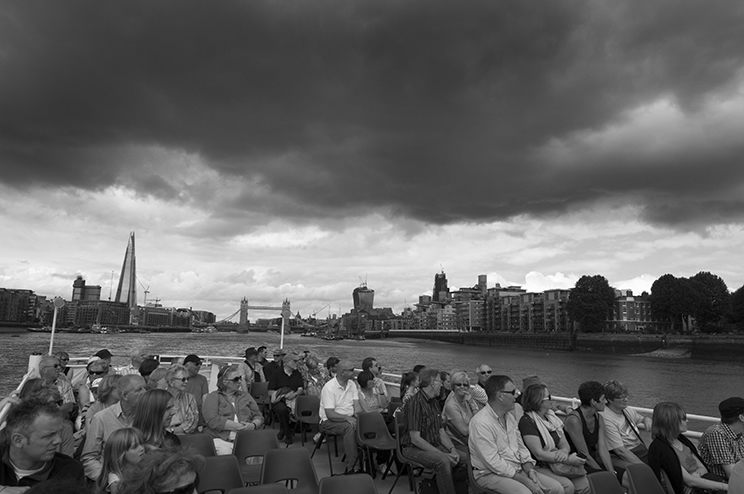 Thames river cruise
Greenwich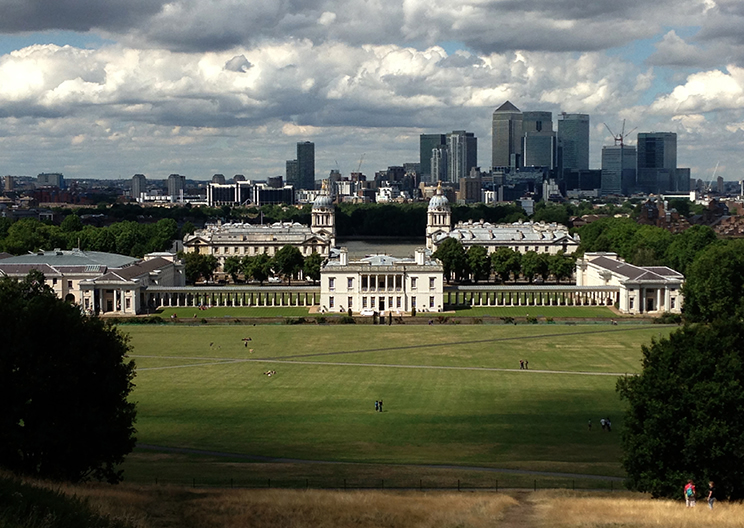 Greenwich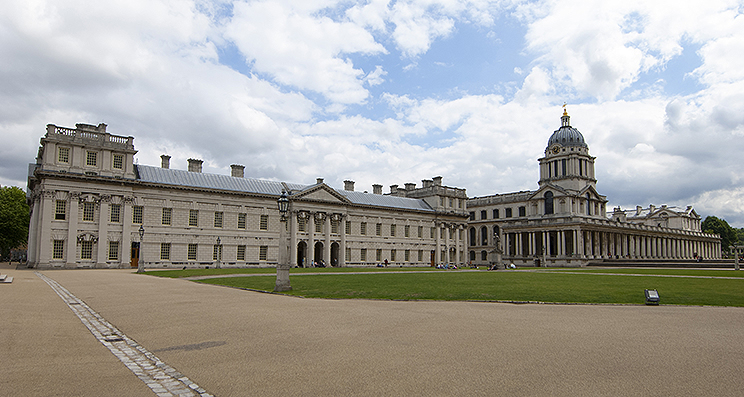 Greenwich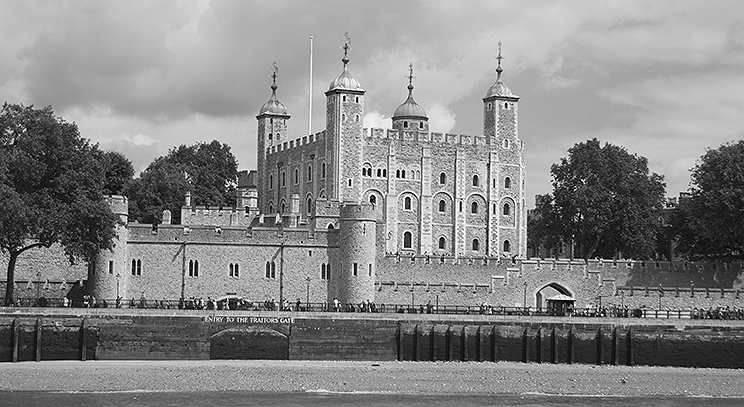 Tower of London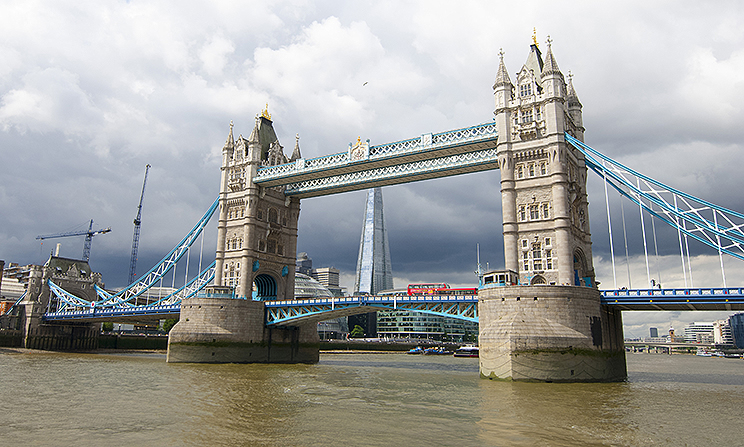 Tower Bridge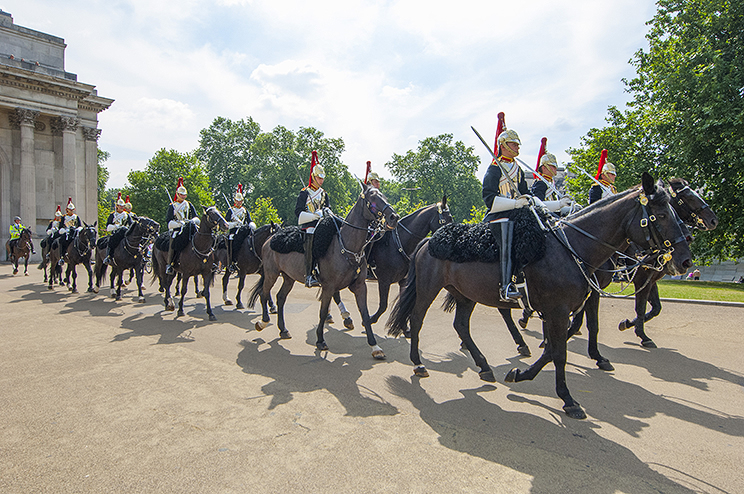 Horseguards

Horseguards
Weekend in Amsterdam - September 2013

Rijksmuseum
A fabulous opportunity arose to spend a weekend in Amsterdam and see one of my favourite museums - The Rijksmuseum. This has been closed for refurbishment for an astonishing 10 years at a cost of 375 million Euros. The end result makes the wait worthwhile. It is a stunning home for many great works by artists from my favourite period of art -Van Rijn, Vermeer, de Hooch and Heda.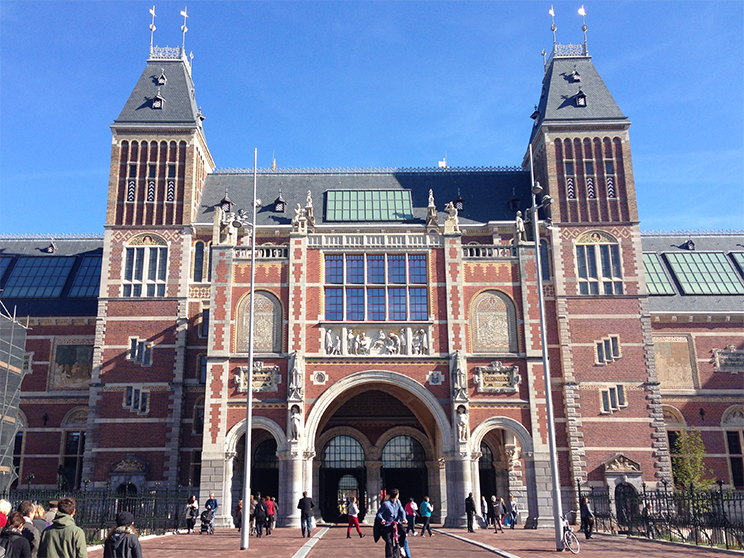 Rijksmuseum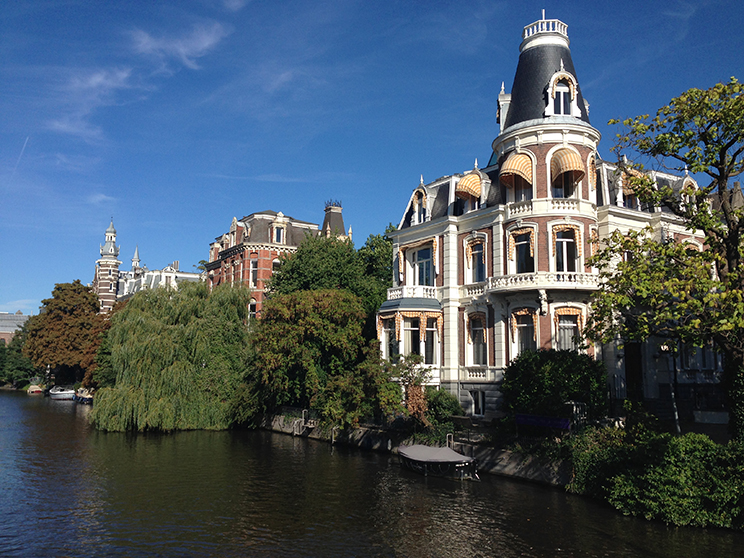 Amsterdam Canal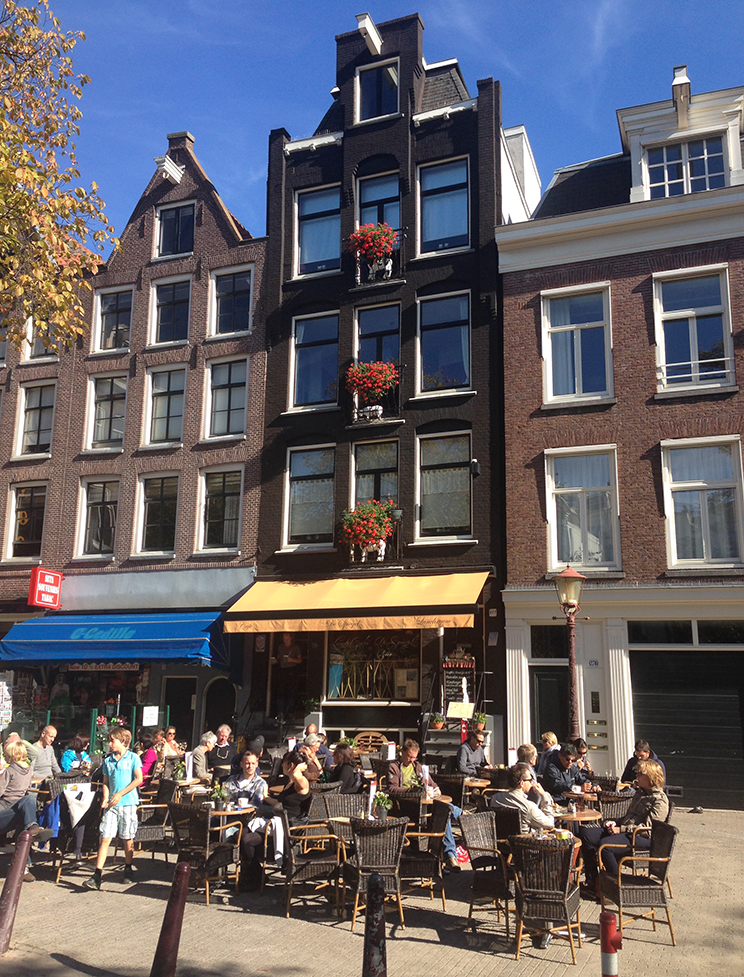 Amsterdam Street Cafe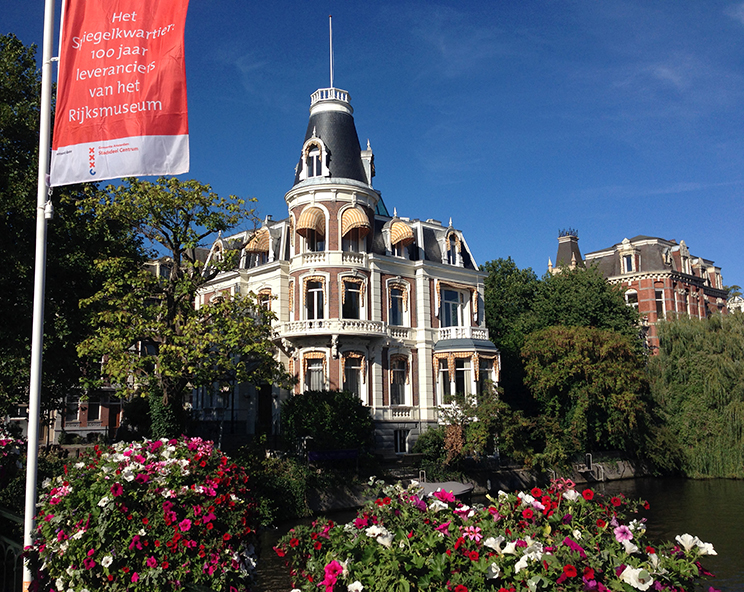 Amsterdam
Kerala, South West India - October 2013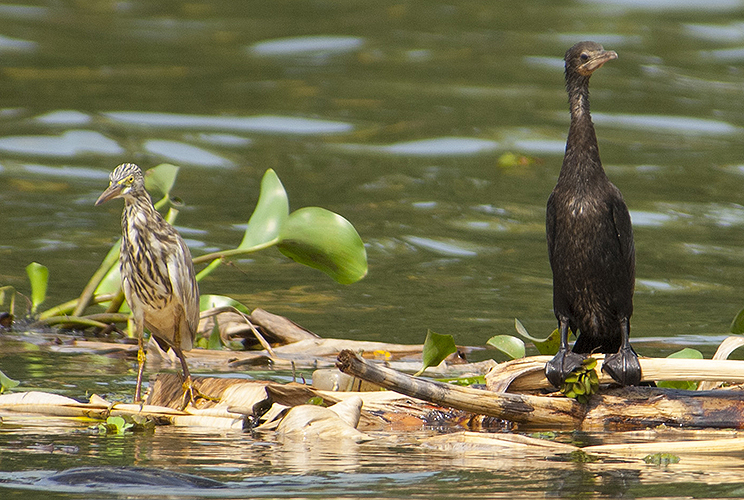 Wildlife on Keralan backwaters

Keralan fishing boats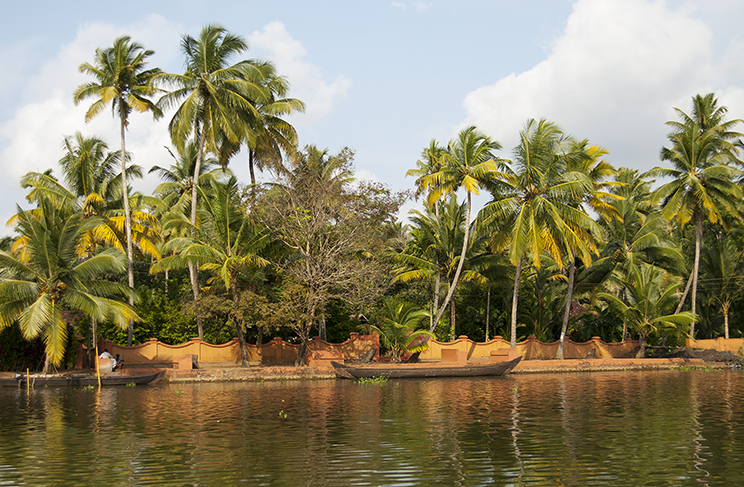 Outside of our "Heritage" Villa - which can only be reached by boat.
Our "Heritage Villa", on Emerald Island, in the backwaters of Kerala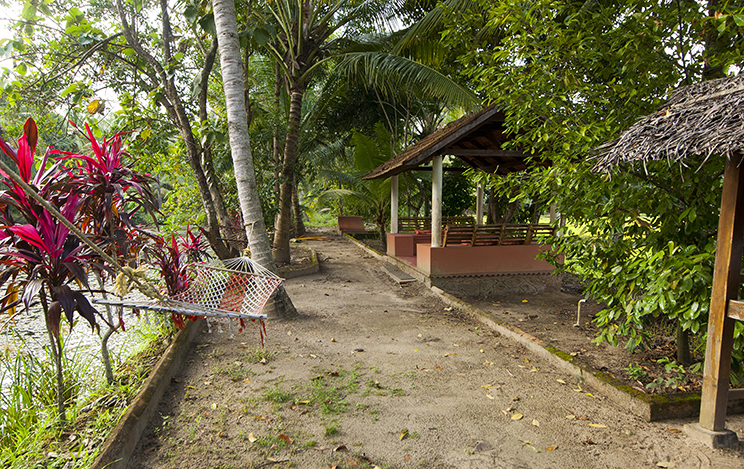 Garden area of "heritage Villa".
Our "heritage villa" was about 2 hours by car from Cochin and on a small island which could only be reached by a short boat ride. There was excellent and friendly staff to ferry our luggage around, cook three good meals per day and show us the local wildlife. There was no choice of food, but it reflected the excellent local dishes and fresh ingredients. The bedrooms were air-conditioned and had an open air en-suite bathroom attached with a high wall to provide more than adequate privacy. Massage treatments and beer were available at extra cost. There was free, if slow, Wi Fi and we brought our own gin (which we drank with a homemade lime juice provided by our hosts) and they cheerfully opened our wine without charging corkage. There were 5 double bedrooms in all. One of the pleasures was eating communally outside in a mosquito netted enclosure with the other interesting, like-minded guests.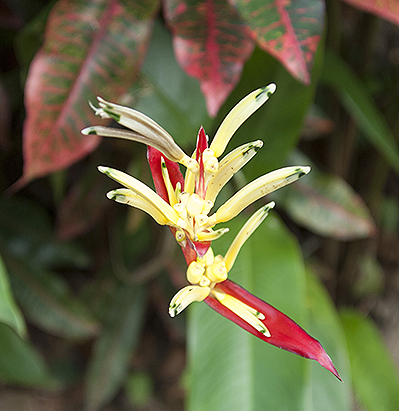 Local flower Black peppercorns growing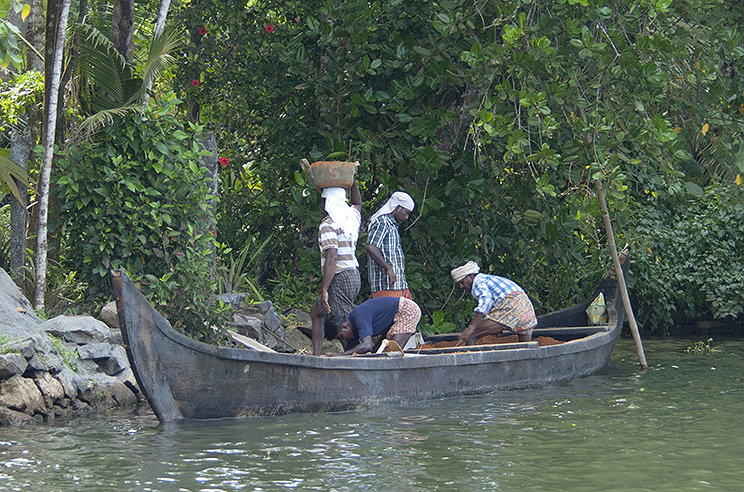 Workmen delivering sand for a building project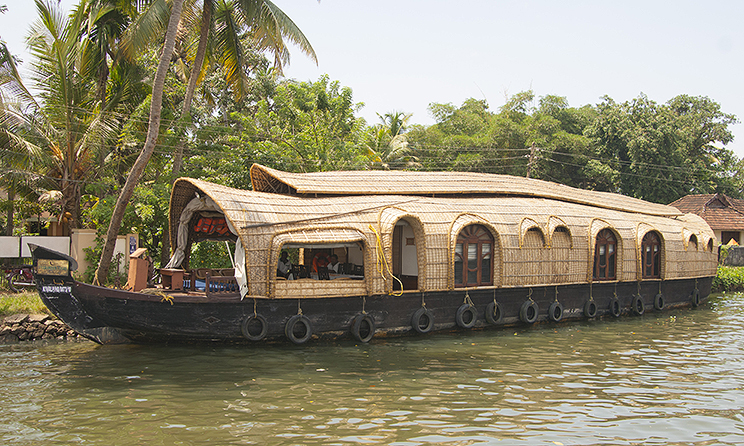 Houseboat on the Keralan backwaters
The houseboats which slowly chug around the backwaters in Kerala are a wonderful way to relax. The bedrooms are fully air-conditioned and come with a bathroom and mosquito net. They are well staffed. We hired a boat for a day and had three members of staff to look after the two of us. The food was excellent and you can bring your own beer and wine. There is not much to do other than watch the world gently slide by. If you like people watching the locals live their life in full view along the riverbank along with the prolific birdlife. One or two nights on board is highly recommended.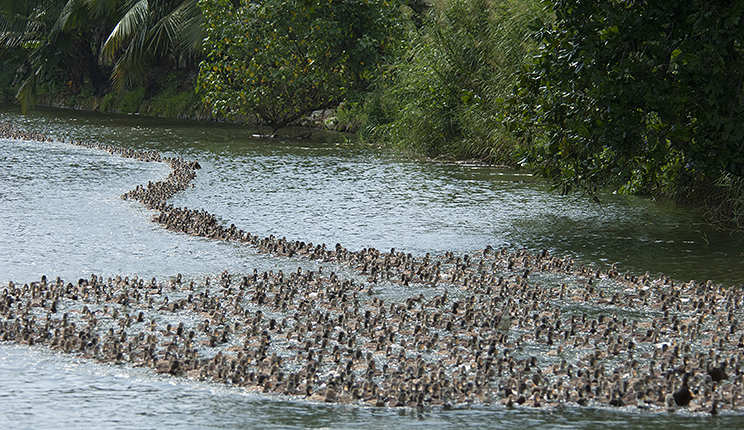 Herding ducks on the Keralan backwaters.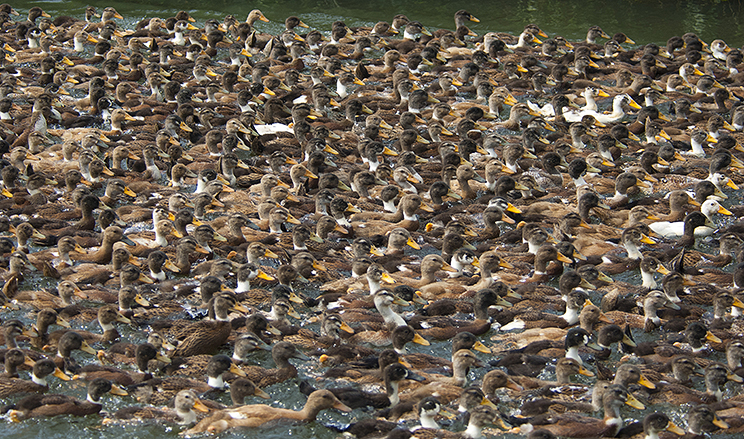 Herding ducks on the Keralan backwaters.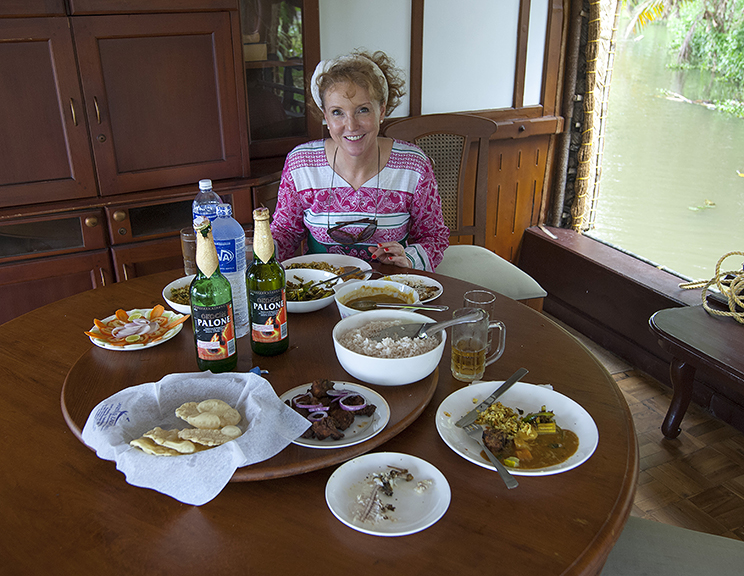 Lunch on a Keralan Houseboat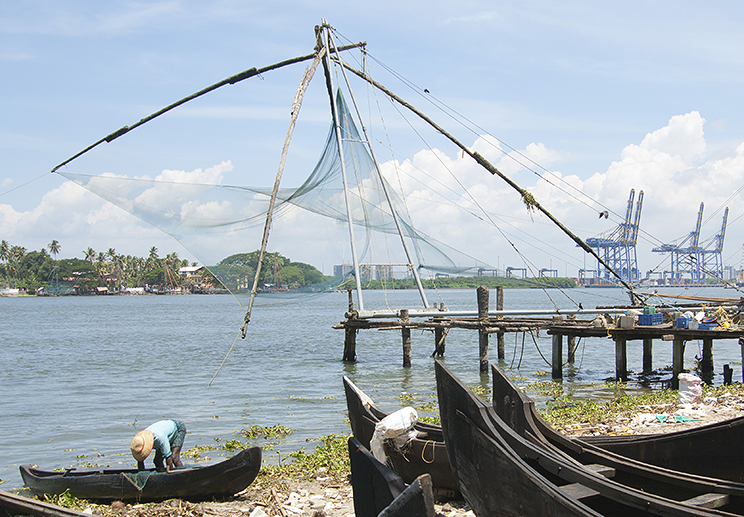 Chinese fishing nets, Kerala.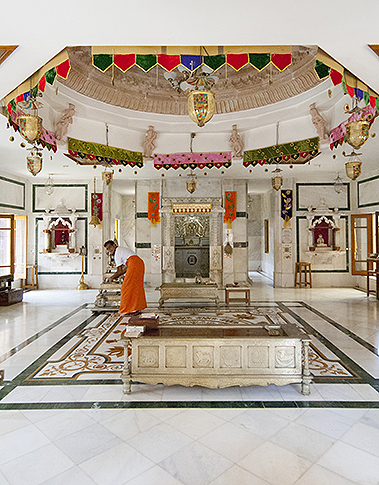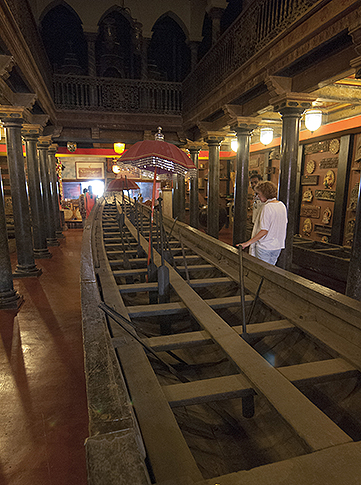 Jain temple Large Keralan snake boat.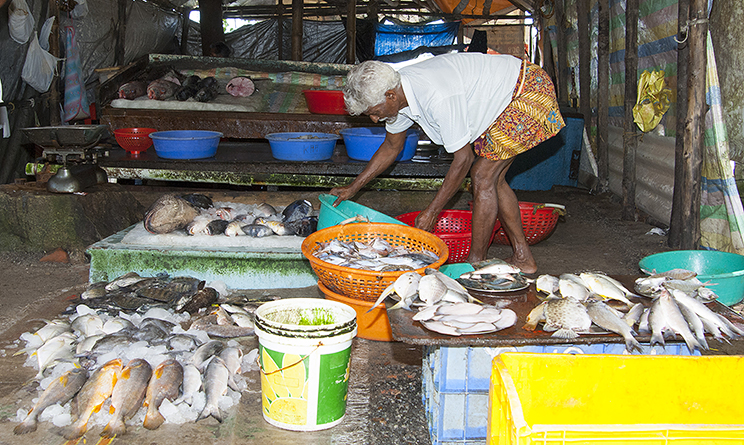 Keralan fishmonger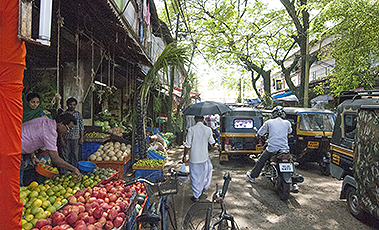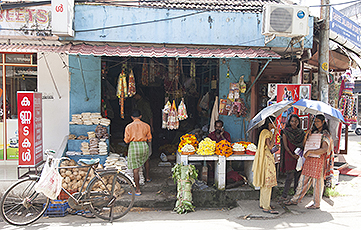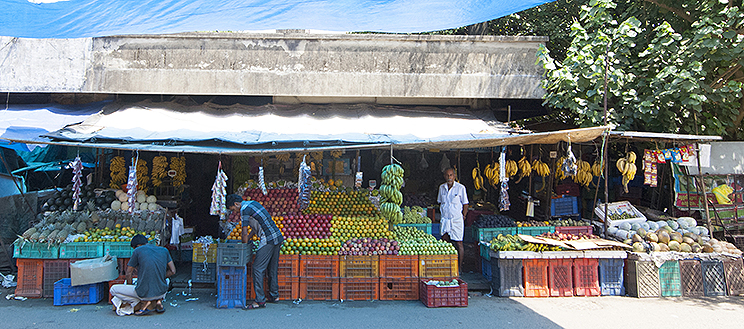 Keralan shops
The Keralan towns are like other urban areas of India - poor, crowded, noisy, squalid, colourful, friendly and smelly. The beautiful aromas from a market stall selling fresh fruit or exotic spices are soon contrasted with the stench of putrid trash and open sewers. The chaos and noise adds to a sense of excitement and industry. As usual four lanes of traffic squeeze into two lanes of road.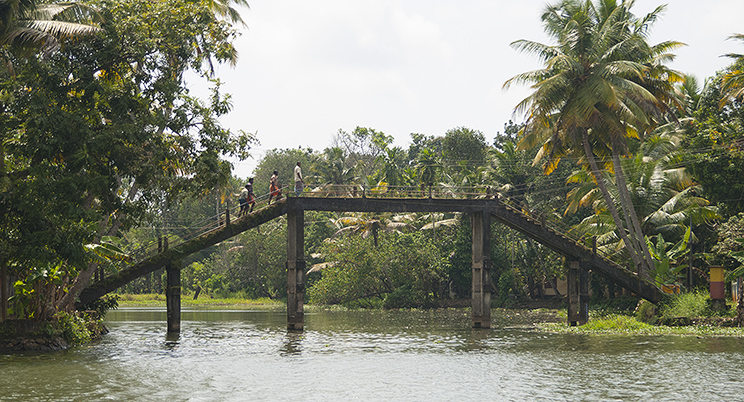 A series of bridges connects Keralan islands and peninsulas.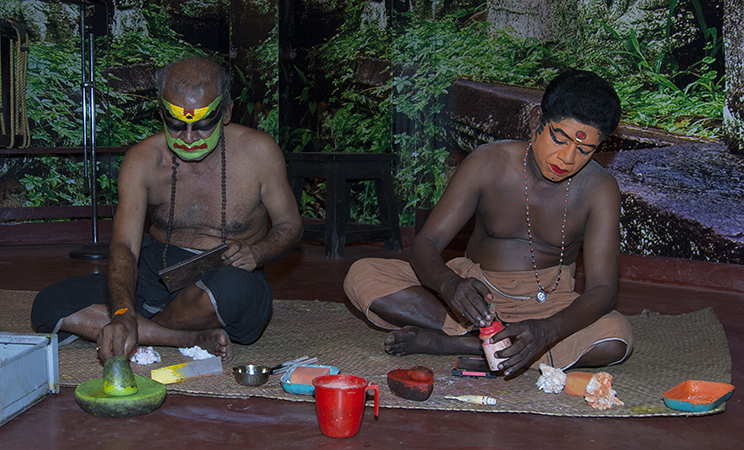 Keralan actors applying makeup.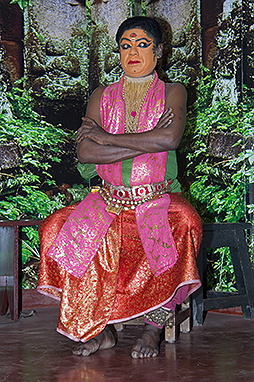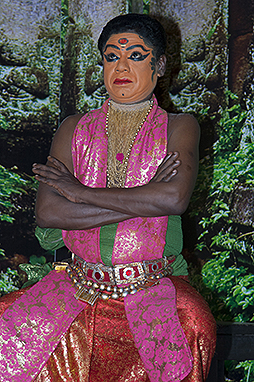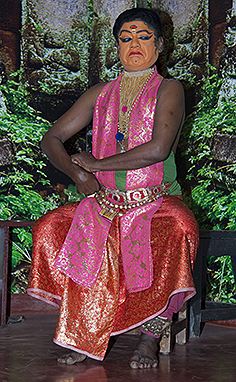 Traditional actors have a series of facial expressions to express emotions - a dramatic equivalent of sign language.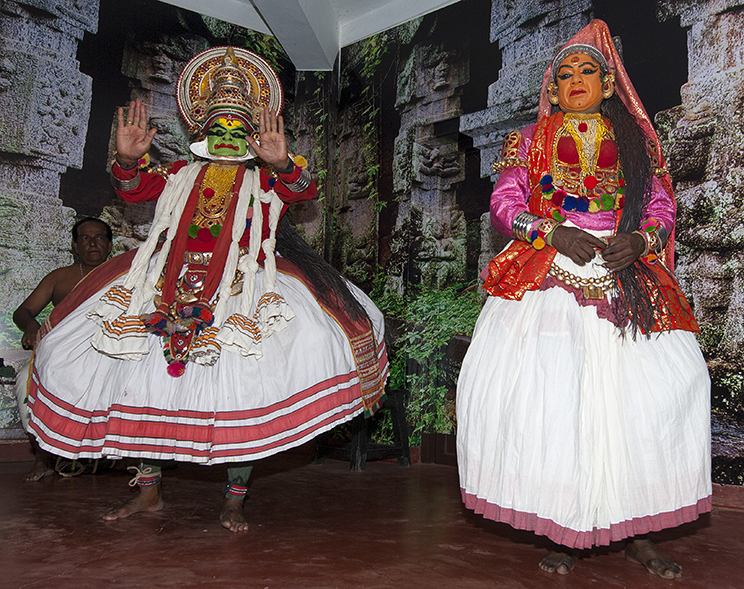 Traditional Keralan play.
Keralan traditional theatre reminded me of Chinese and Japanese opera. Highly stylised and representing gods and legends, rather than real life. Certain gestures and facial expressions should be learned by the audience as a type of sign language in order to understand the plot and narrative in the production. There is a musical backing but no dialogue. The colour of the makeup represents the status of the characters portrayed.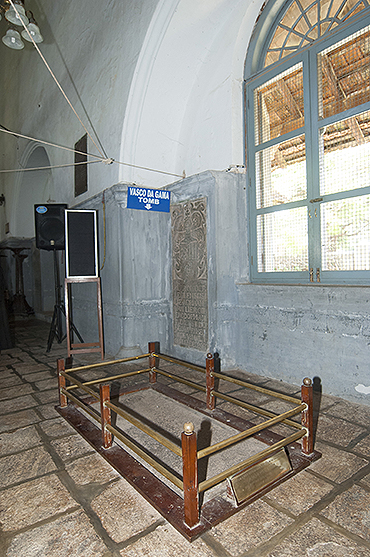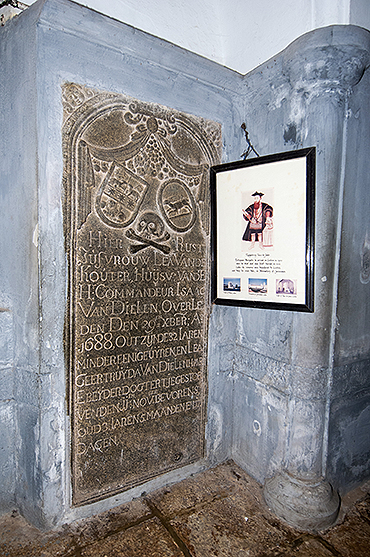 Original tomb of Vasco de Gama in St. Francis Church, Fort Cochin, Kerala..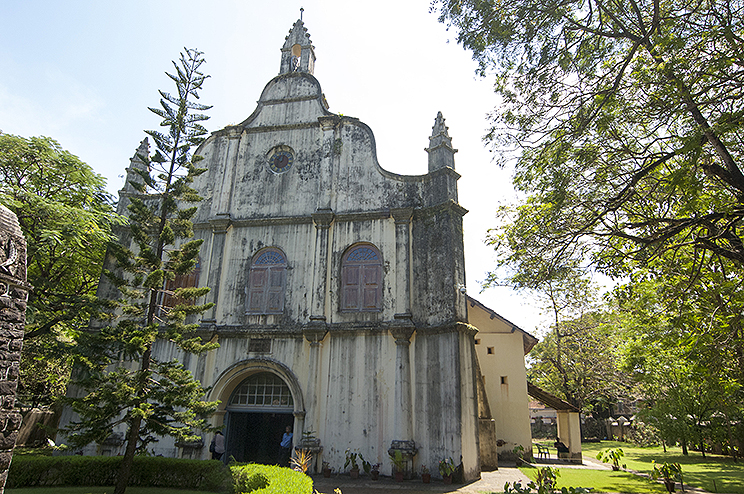 St. Francis Church, an old Portuguese church dating from 16th Century.
St. Francis Church, in Fort Kochi (aka. Fort Cochin) was originally built in 1503 and is the oldest European church in India. It has great historical significance as a mute witness to the European colonial struggle in the subcontinent. The Portuguese explorer, Vasco da Gama, died in Kochi in 1524 when he was on his third visit to India. His body was originally buried in this church, but after fourteen years his remains were removed to Lisbon. In 1506, Francisco de Almeida, the Portuguese viceroy, was given permission by the Raja of Cochin to reconstruct the original wooden buildings in stone and masonry. The wooden church was rebuilt, presumably by the Franciscan friars, with bricks and mortar and a tiled roof was erected. In 1516, the new church was completed and it was dedicated to St. Anthony. The Franciscans retained control over the church until the Dutch captured Kochi in 1663. Whilst the Portuguese were Roman Catholics, the Dutch were Protestants. They demolished all the churches except this one. They reconditioned it and converted it into a government church. In 1795, the British captured Kochi from the Dutch but they allowed the latter to retain the church. In 1804, the Dutch voluntarily handed over the church to the Anglican Communion. It was placed under the Ecclesiastical Department of the Government of India. It is believed that the Anglicans changed the name of the patron saint to St. Francis.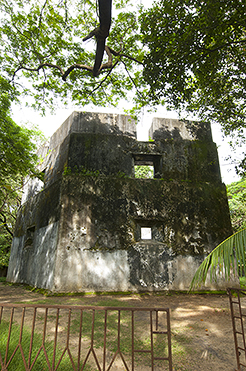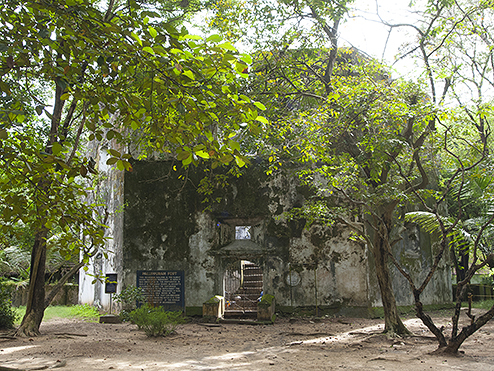 Pallippuram Fort, an old Portuguese fort.
The first colonists in Kerala were Portuguese, followed by the Dutch and then the inevitable British. Pallippuram Fort is an ancient hexagonal fort constructed by the Portuguese in 1503. It is the oldest surviving European monument in India. The Dutch captured the fort in 1661 and sold it to the State of Travancore in 1789. It is now a protected monument.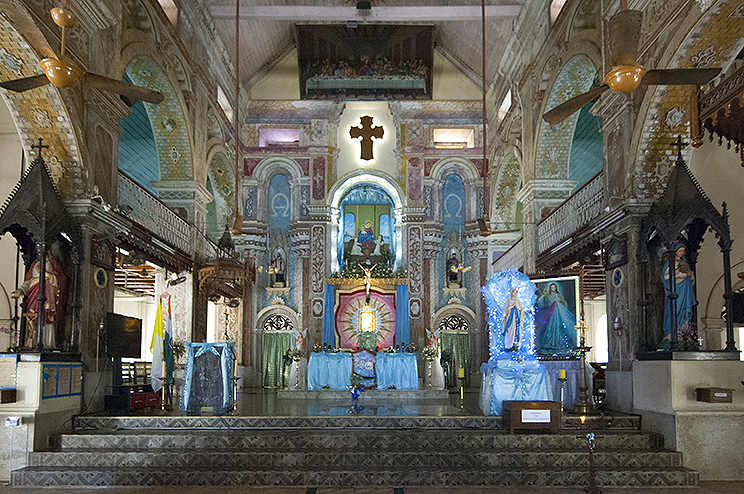 Keralan Catholic Church - note the "Virgin" Mary surrounded by fairy lights!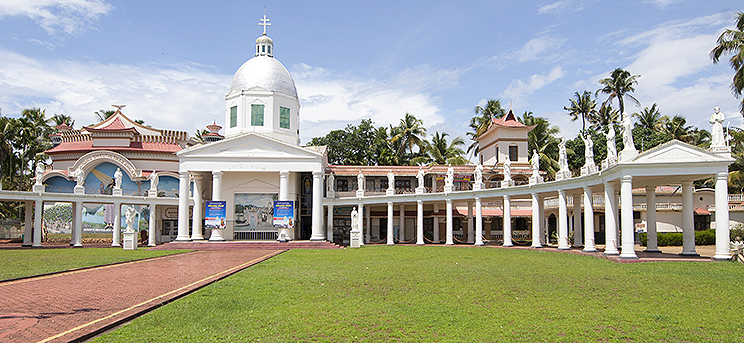 Another Keralan Catholic Church.
According to 2001 Census of India 56.2% of Kerala's residents are Hindus, 24.7% are Muslims, 19% are Christians, and the remaining 0.1% follows other religions. Their Churches have a significant local colour.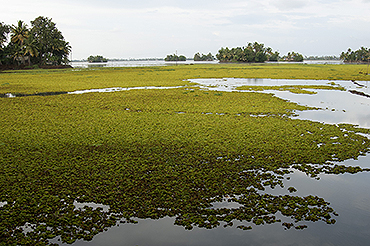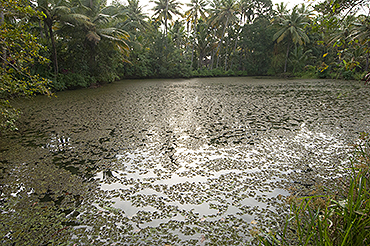 Rice field (left) and Fishery attached to our Heritage Villa (right). Mosquitoes were also present!
Local food was fabulous. Local sea and river fish, chicken and duck always accompanied with rice. Plenty of local fruit and vegetables cooked in a delightful mixture of local herbs and spices. All extremely fresh and plentiful.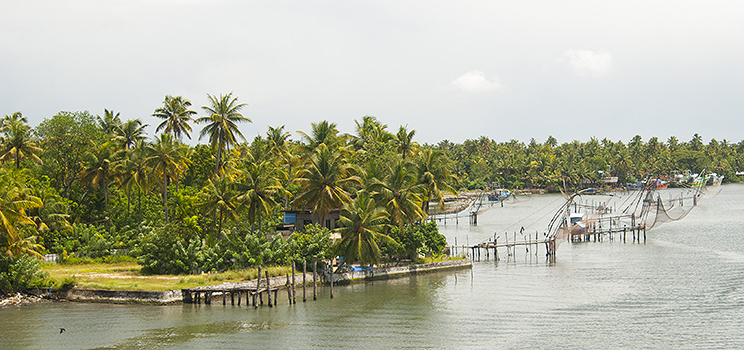 Keralan River view showing Chinese fishing nets.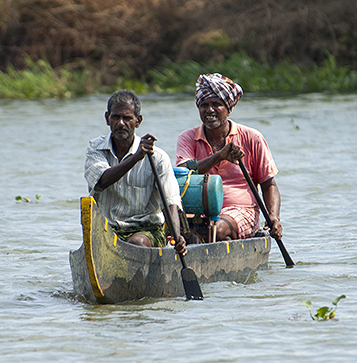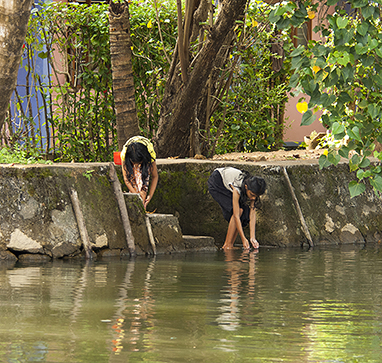 River Life.....transport.... ....girls bathing.....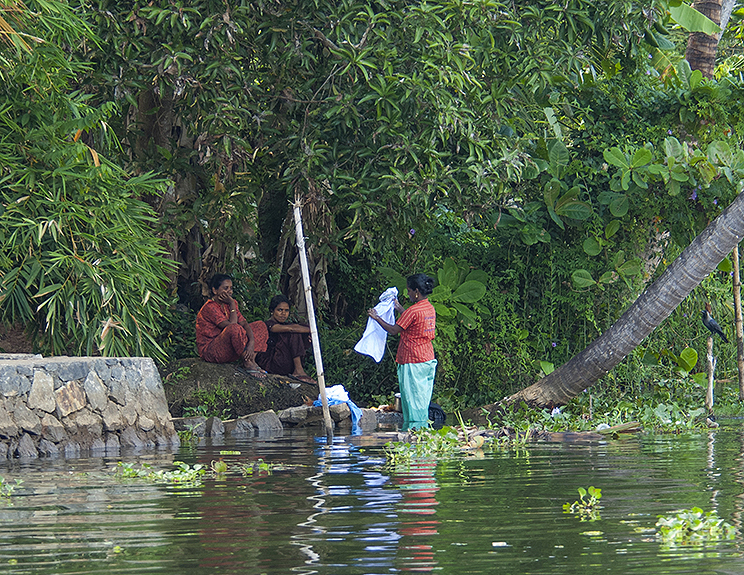 ......and laundry.
Local life is very public. The locals are seen bathing, washing clothes and dishes in the rivers outside their homes. Kerala is one of the richest states in India with plentiful food and good education, leading to a high literacy rate of over 90%. However, the average income is still only $1,500 per year. Consequently, whilst the service we received was highly cheerful and attentive, a tip was always expected.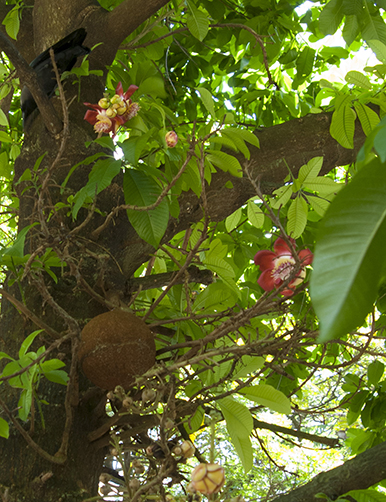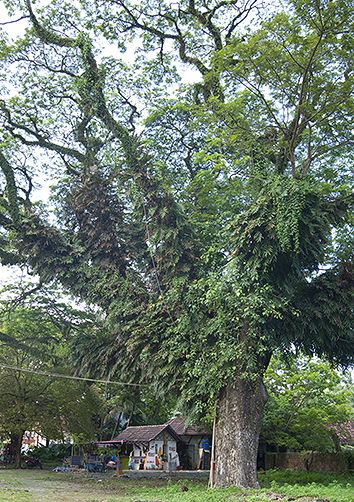 Cannonball tree (Couroupita guianensis) Ancient tree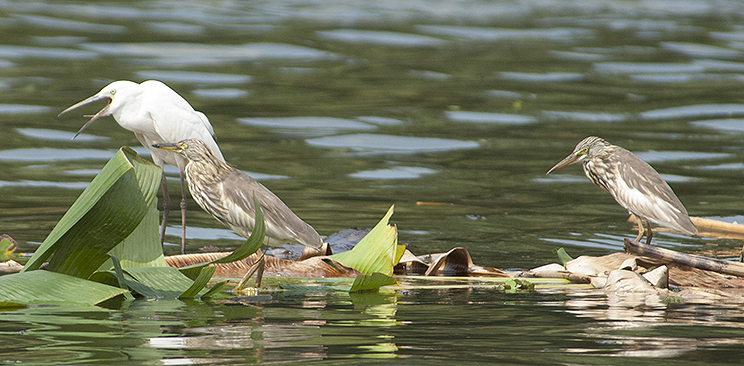 River birds
The countryside in the Keralan backwaters are in stark contrast to the filth and squalor in the towns. Life meanders at a slow and quiet pace, the tropical foliage and unpolluted rivers hosting a great diversity of wildlife.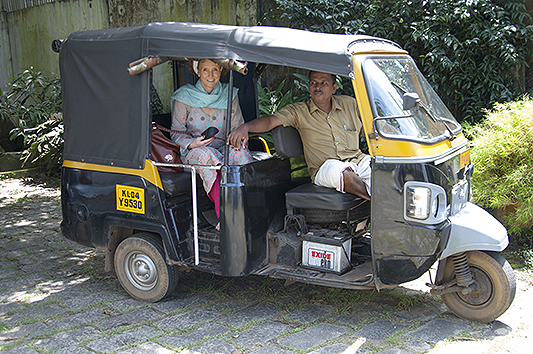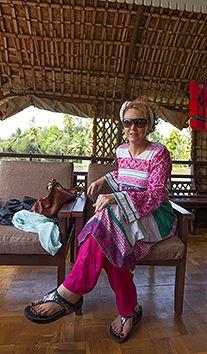 Transport in a Tuk Tuk... ....and houseboat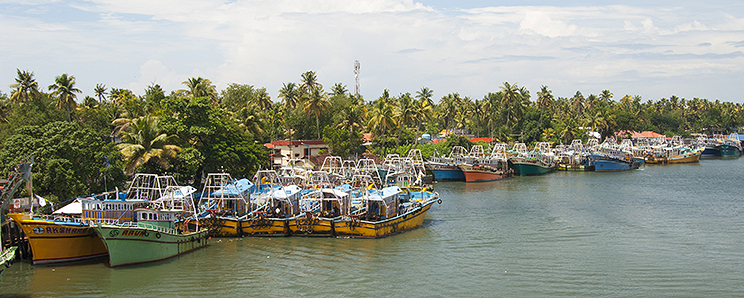 Keralan riverscape
Dublin - October 2013
Dublin Convention Centre
I was kindly asked to speak at the Med in Ireland conference at the Dublin Convention Centre in October. Courtesy of and expenses paid by Ireland Enterprise. A great pre-event dinner at 25 Fitzwilliam Place and a post conference dinner at the Guinness Storehouse. A good opportunity for me to witness the highly innovative healthcare products developed in Ireland and experience once again the legendary Irish hospitality.

Dublin Riverscape

River Liffey outside Dublin Convention Centre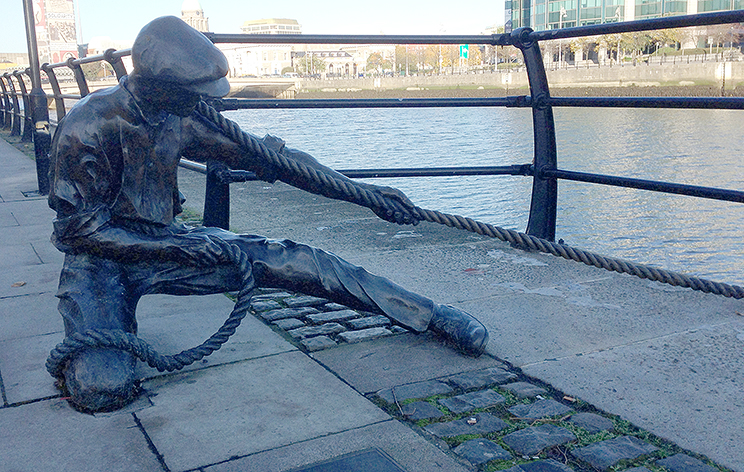 Dublin Docker statue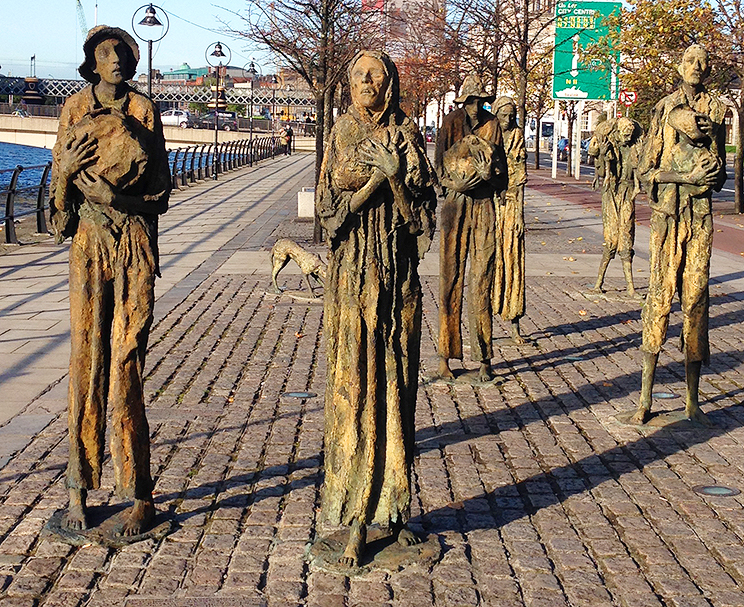 Remembering the victims of the Potato Famine
Dubai - October 2013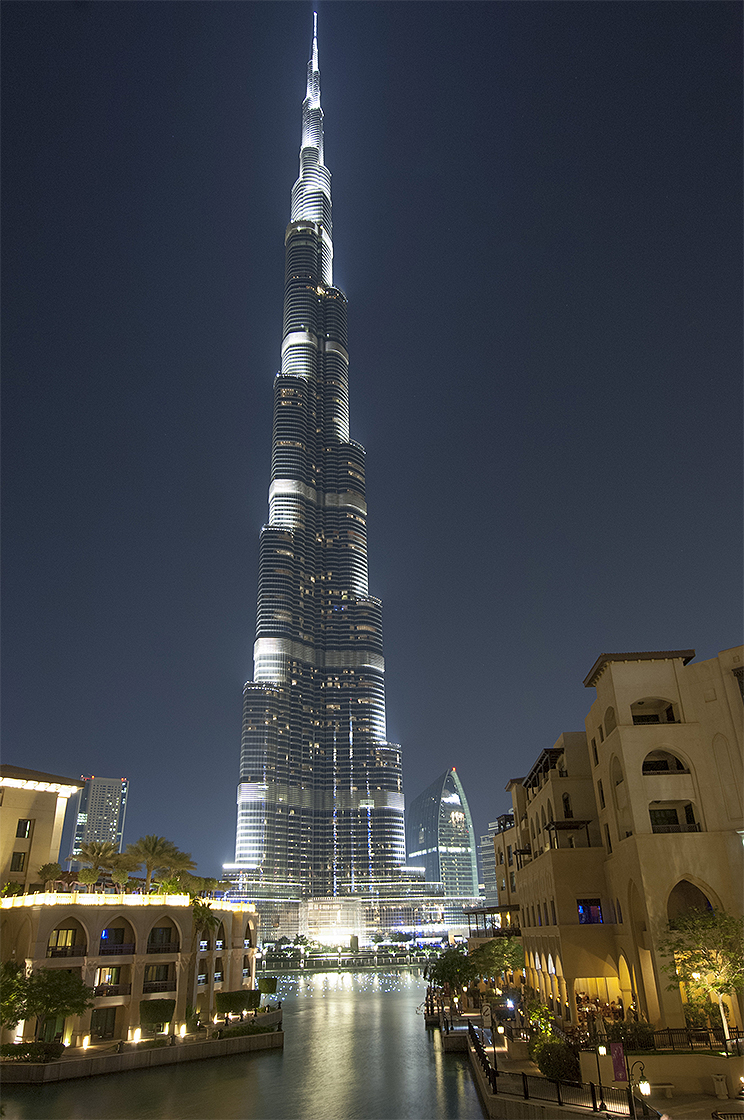 Burj Khalifa by night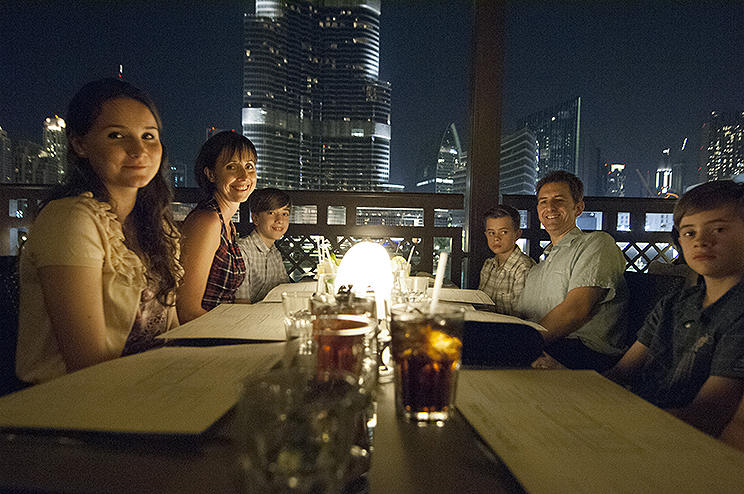 Dinner on balcony at Rivington Grill, Souq al Bahar, with sister 3/4 and her family.
The weather has cooled to the point that restaurants have reopened their outside balconies at night. We will be able to eat outside every night until next June. My sister 3/4 and her family have visited during their children's half-term.
England - November 2013
Back to misty Surrey for Verity's parent / teacher evening at her new boarding School, Charterhouse. Apparently she is a star.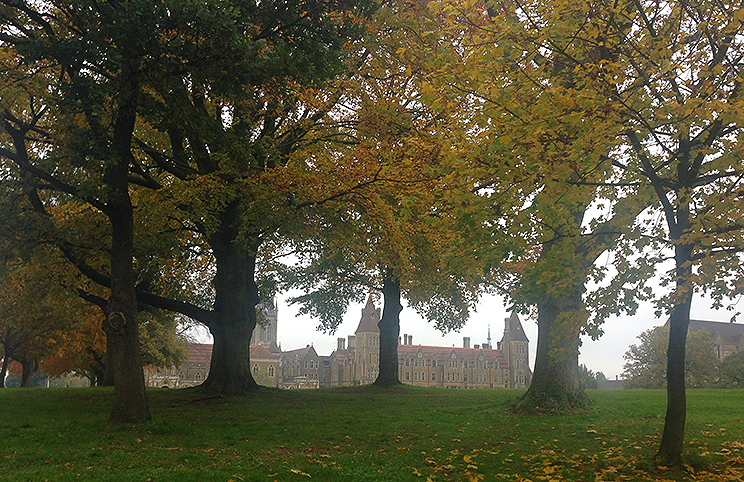 Verity's Boarding School, Charterhouse.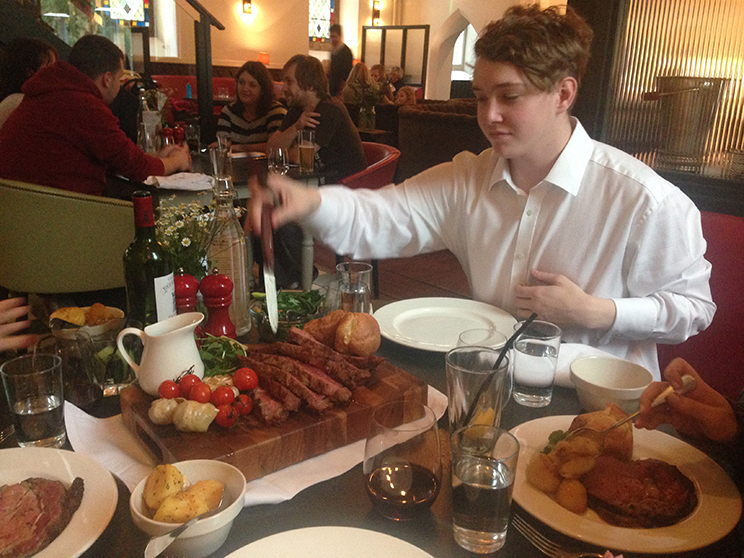 Edward and Verity join us for a traditional English Sunday lunch at the Bel and Dragon
December 2013 - Christmas and New Year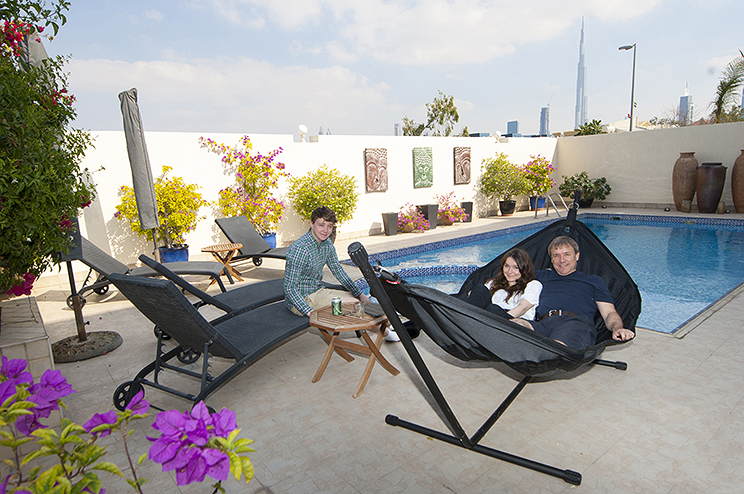 Christmas 2013 - With Edward and Verity in our Dubai Garden
The hammock is a Christmas present from Clair.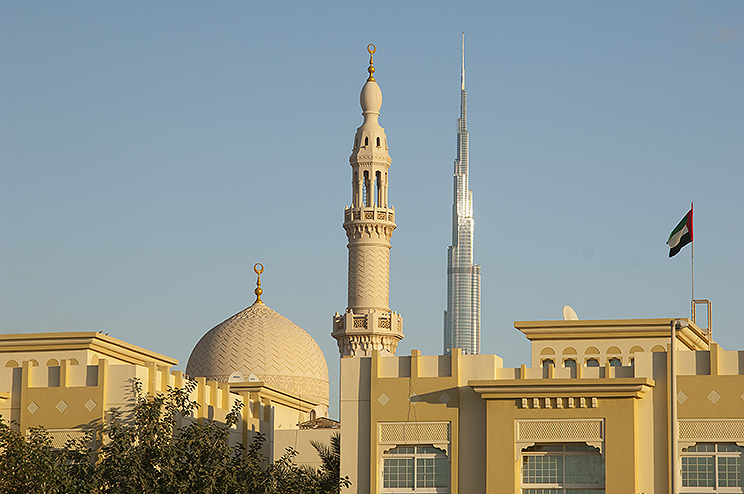 Boxing Day 2013, Dubai.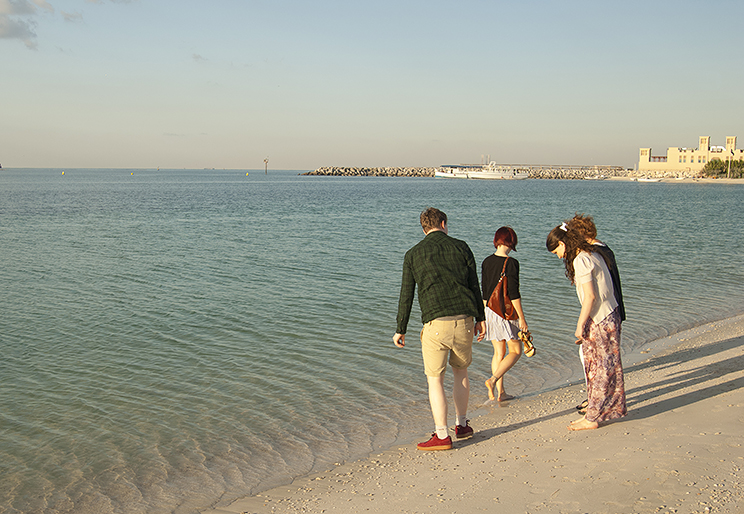 Boxing Day 2013, Dubai
New Year Fireworks - Dubai
New Year was spent in downtown Dubai with friends who live next to the Burj Khalifa. We had an excellent progressive dinner and champagne before taking the lift downstairs to stand in front of the world's tallest building as Dubai attempted to break the world record for the biggest ever firework display. Thanks for a great evening to Alison, Crispin, Nadia and Tim.
Happy New Year!