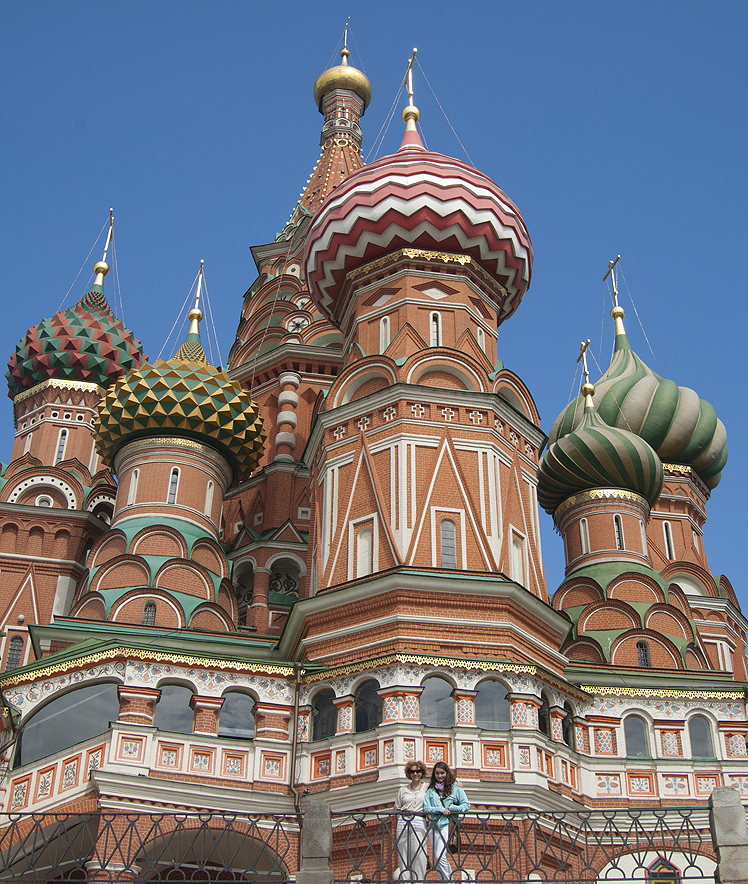 Russia - Summer 2011
Dubai Cityscapes - Winter 2011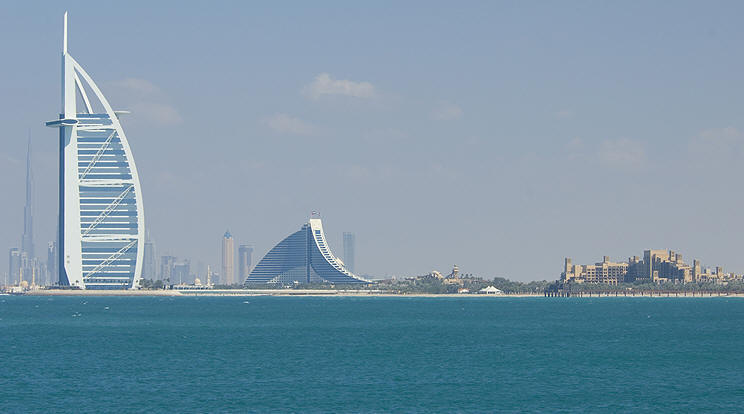 Dubai Skyline - February 2011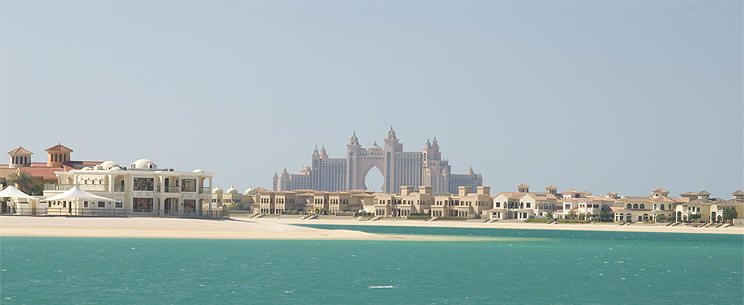 Atlantis, Palm Jumeirah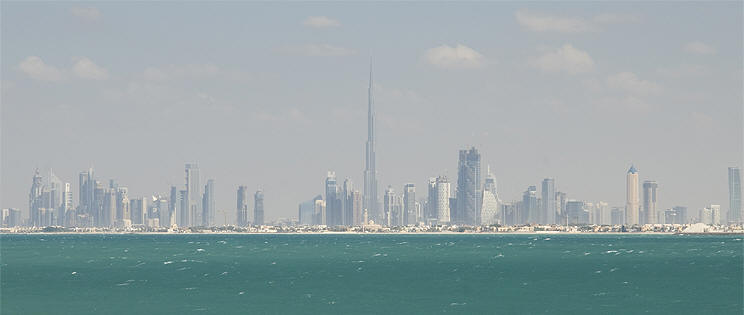 Dubai Skyline - February 2011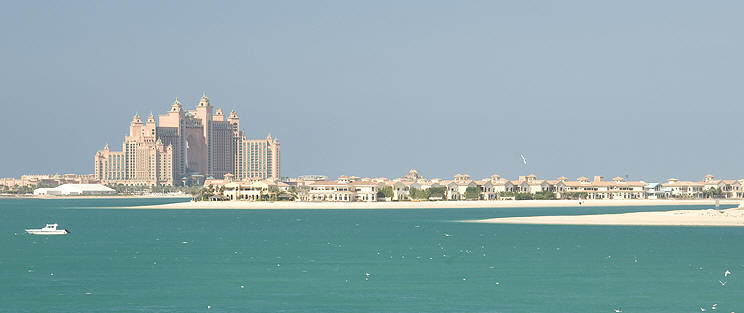 Atlantis on Palm Jumeirah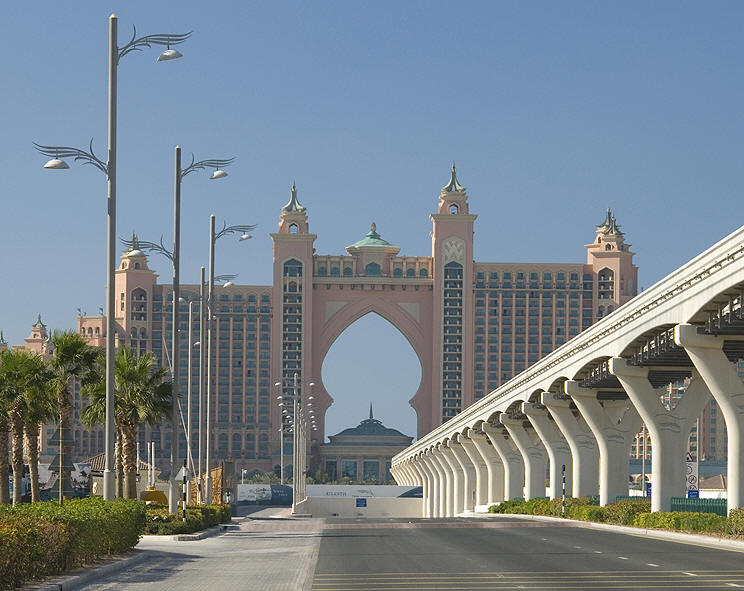 Atlantis
February Half Term 2011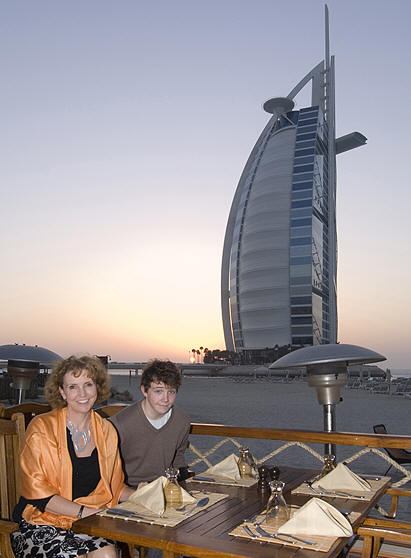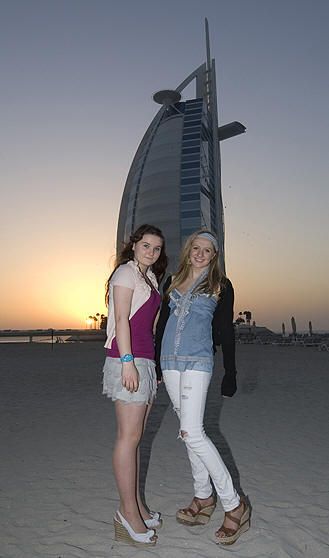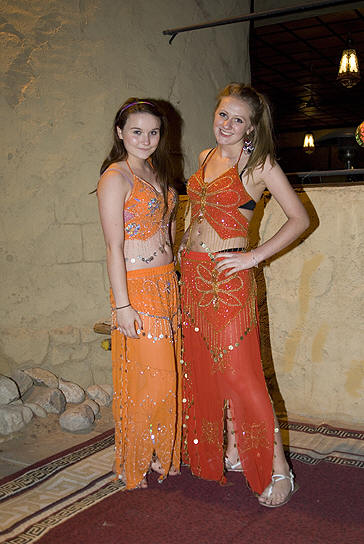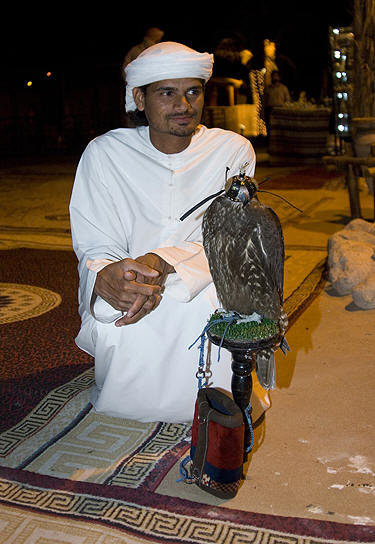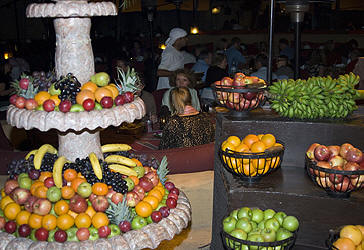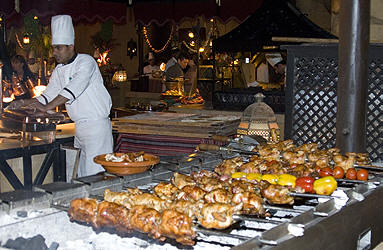 Arabian Nights
London - March 2011
The East India Club, Central London.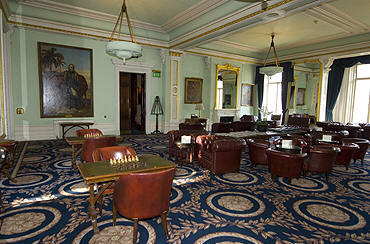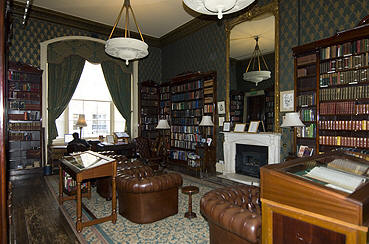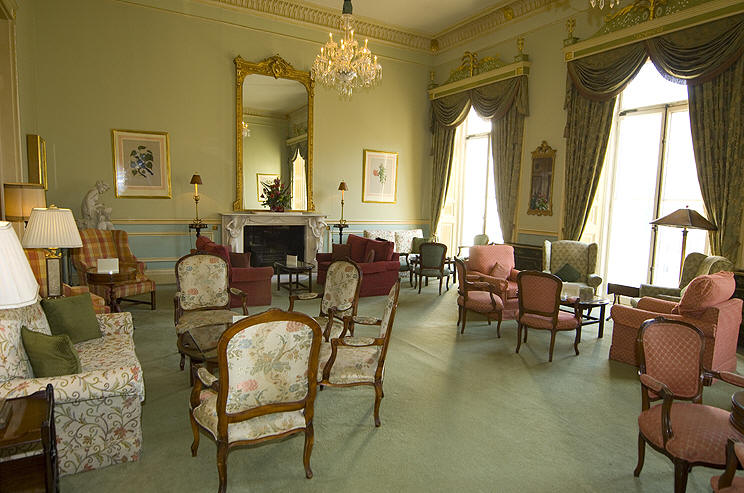 The East India Club, Central London.
The East India Club (my club): a two minute walk from Piccadilly Circus in central London; competitively priced comfortable bedrooms; professional and friendly staff; beer at £2 per pint, and an outstanding restaurant selling exceptional British food at very reasonable prices. A pretty descent claret costs around £12 per bottle. The catch? Members only. No catch for the members of course.
Dubai - Spring 2011
Al Qasr Hotel and Souk Madinat at Madinat Jumeirah with Burj Al Arab in distance.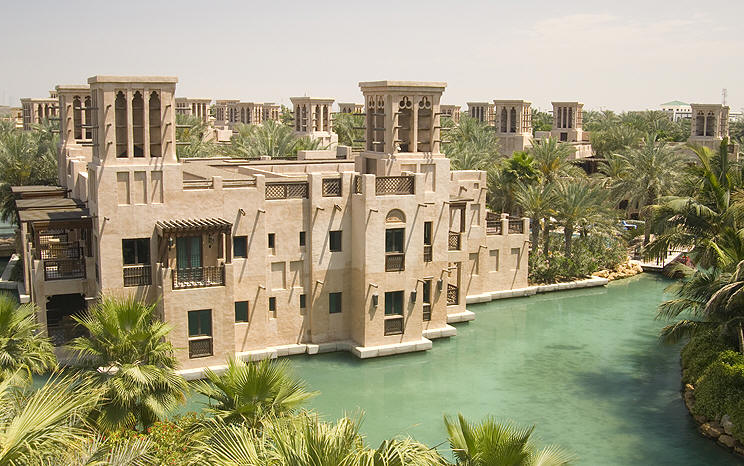 Madinat Jumeirah from Al Qasr Hotel.
Summer 2011 - Russia
Moscow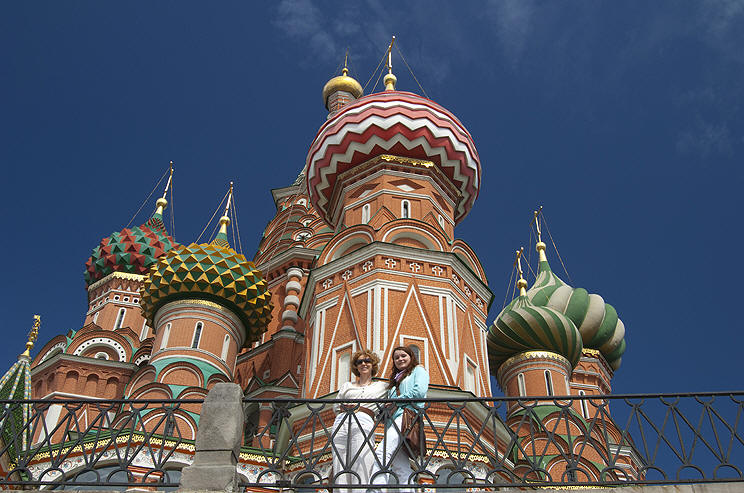 St. Basil's Cathedral, Red Square, Moscow
Russia presented us with a number of pleasant surprises as a destination for a family holiday. Childhood memories of John Le Carré's depiction of Russia during the cold war as an endless vista of system built social housing and grey skies was not our experience. Russian architecture is quite beautiful and in August the weather can be warm and sunny creating vivid colours.
Red Square is apparently named so because it is Russian for "beautiful" as well as "red". Apparently its naming has nothing to do with its colour or links to communism. It was also far smaller than expected. I remember television pictures in my youth of President Brezhnev being wheeled out on Lenin's Mausoleum to take a military salute from the Red Army each year. What seemed like thousands of troops, artillery and intercontinental ballistic missiles filed past. The reality is that we could only be viewing a tiny cross section of the action. The troops and their equipment clearly needed to file through a narrow entrance and rapidly fan out for the few hundred yards that Red Square measures. We were even able to go into the mausoleum and see Lenin's embalmed remains. Severe Russian Soldiers with large army hats ensured that caps were removed, silence maintained and proper respect shown to the founder of Russian Communism.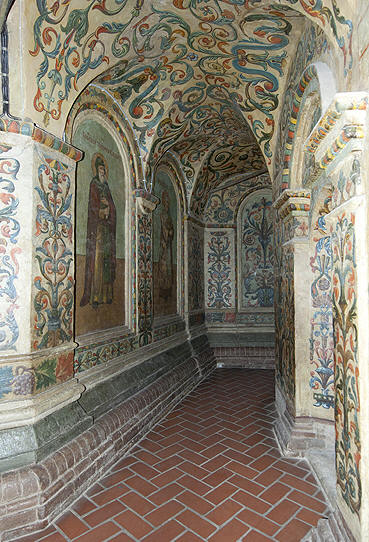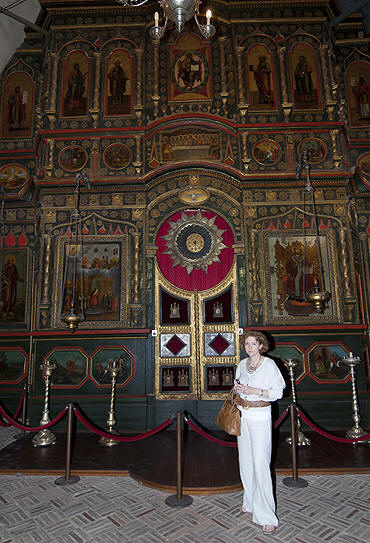 Inside St. Basil's Cathedral
St. Basil's cathedral is stunning and renovated to a high standard. We were treated to a stirring performance by a superb male voice choir who were able to demonstrate the building's excellent acoustics. The first of many such performances we would witness throughout our trip.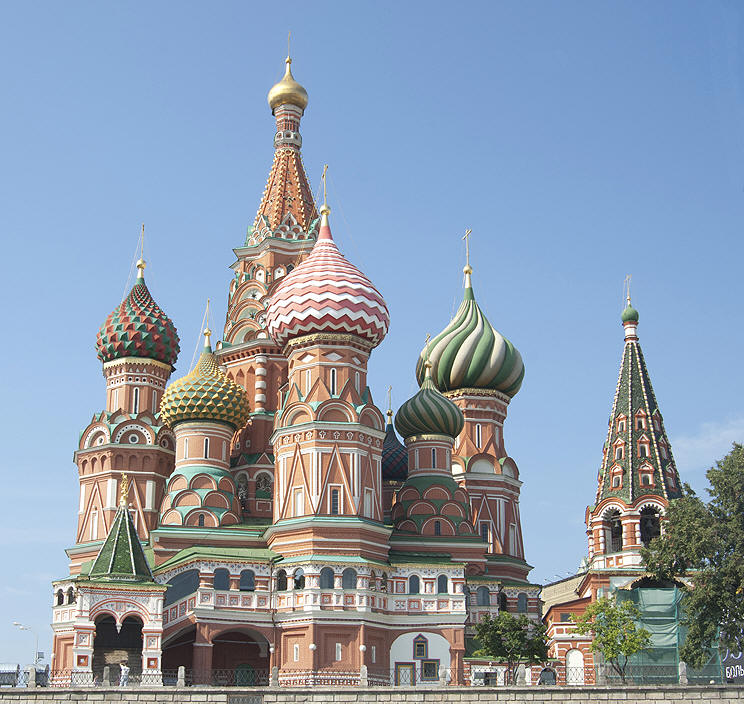 St. Basil's Cathedral, Red Square.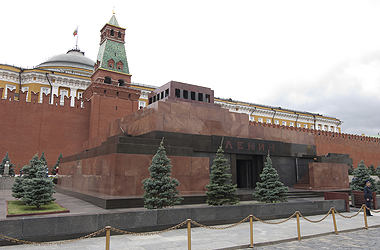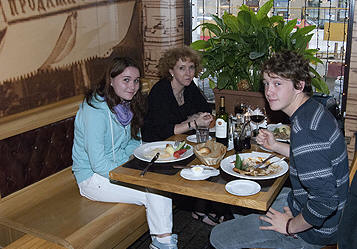 Lenin's Mausoleum, Red Square Evening meal, Moscow
The food in Moscow was generally disappointing, with a few exceptions. It was particularly poor on the bullet train and the boat, although the service wasn't the petulant indifference which was apparently pervasive during Soviet times. The staff worked very hard and most spoke good English. We did have an excellent Japanese meal in Moscow (which has a surprising number of oriental restaurants to choose from) and a passable Beef Stroganoff.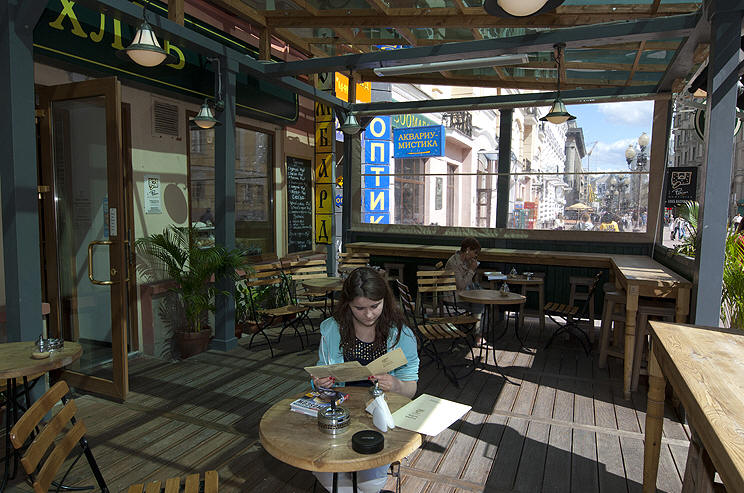 Cafe, Arbat Pedestrian Street, Moscow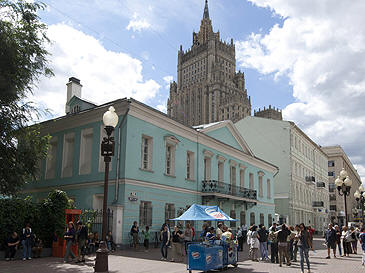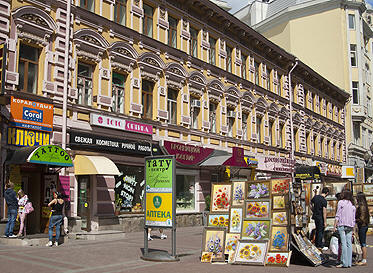 Arbat Pedestrian Street, Moscow
Another myth which has been exploded by this trip is a high crime rate. Perhaps crime was bad during the instability after the fall of communism, but we felt as comfortable here as in any European city. A pleasant morning spent shopping on Arbat pedestrian street and a leisurely lunch in an open air cafe had a distinct feel of a western city - the architecture, service, beer and food were familiar. The only clue to our location was the Cyrillic signage.

View of the Kremlin, Moscow.
The Kremlin (Russian for "Fortress") contains 4 churches and 4 palaces as well as a number of Government buildings. Beautiful, colourful and highly original. The museum includes many treasures of the Russian Czars - including Faberge eggs, royal coaches and opulent clothes.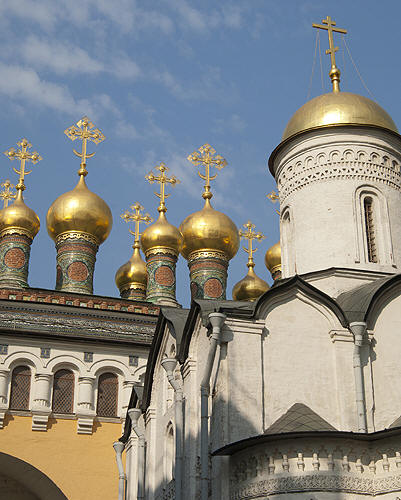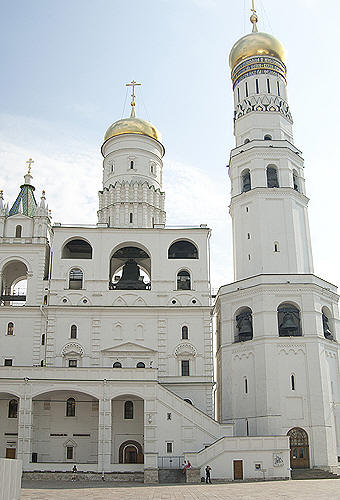 Inside The Kremlin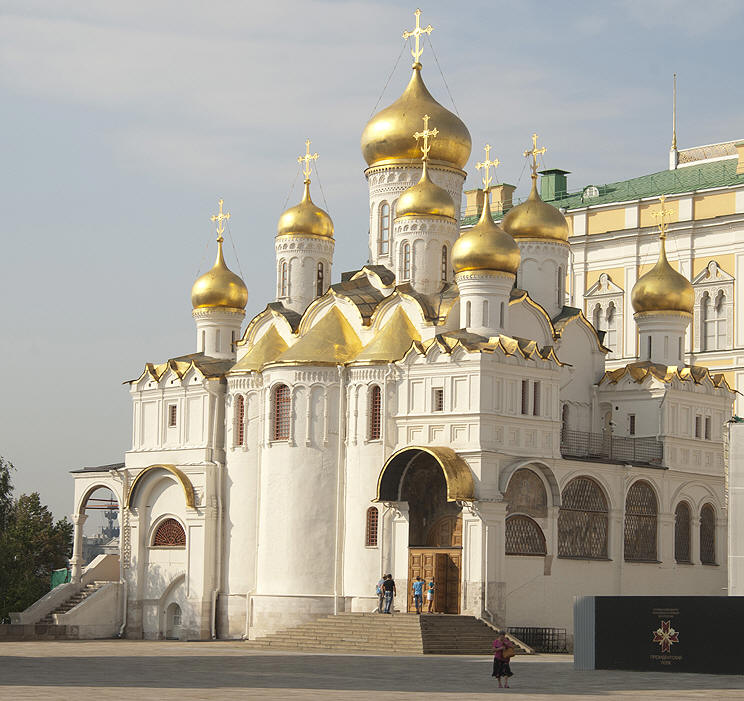 Inside The Kremlin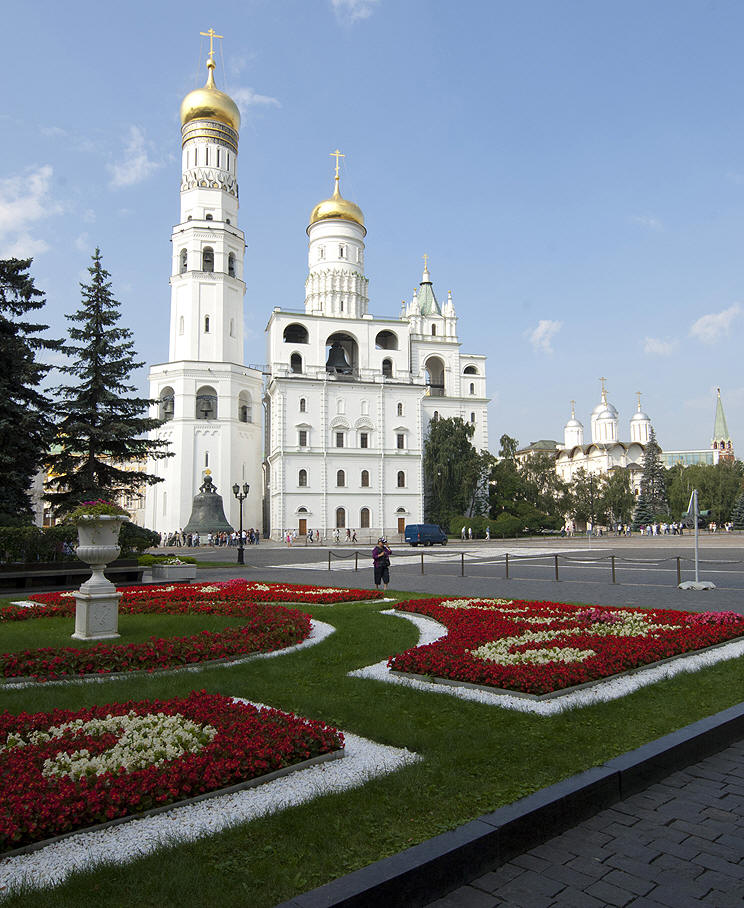 Inside The Kremlin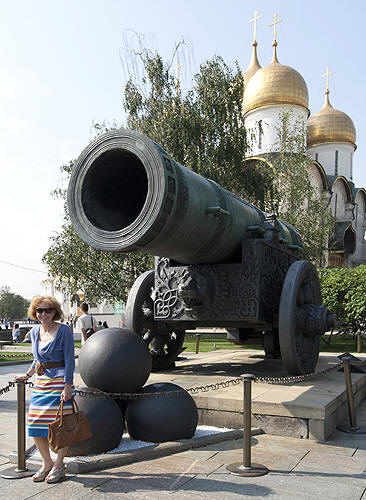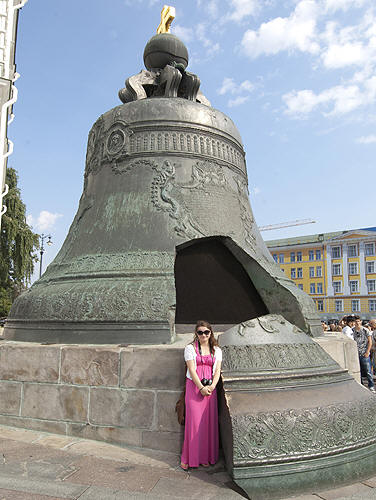 Inside The Kremlin - The Gun which never fired...... .....and the bell which never rang.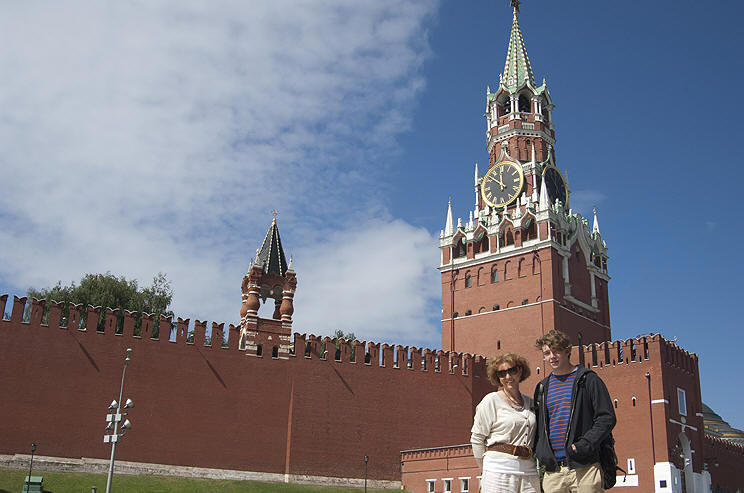 Outside Kremlin on Red Square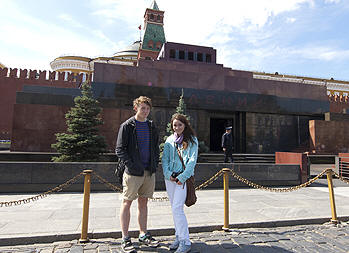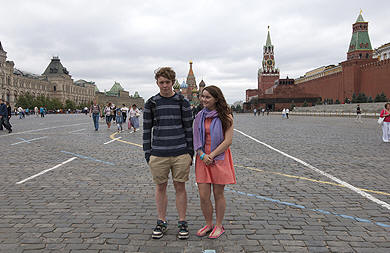 Lenin's Mausoleum Red Square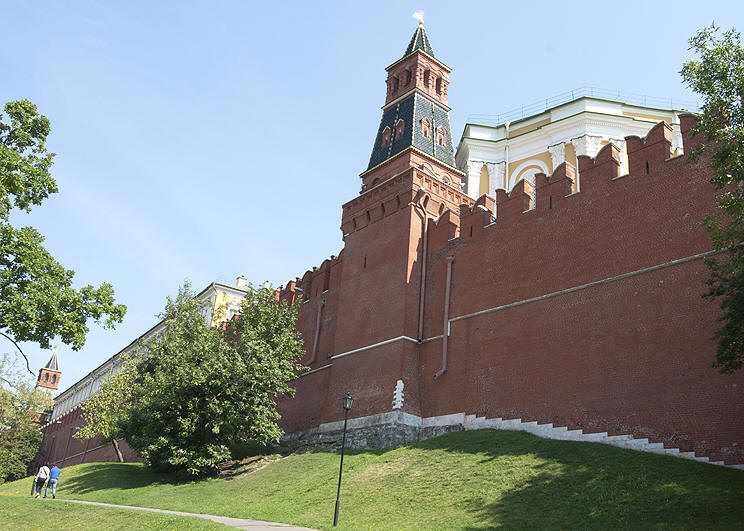 The Kremlin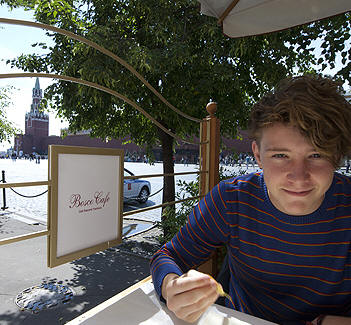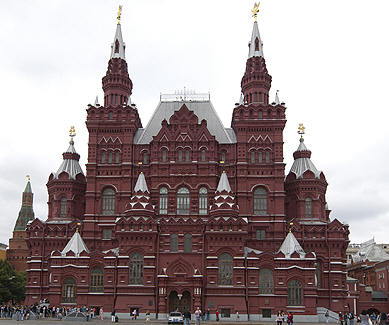 Afternoon Tea on Red Square Historical Museum, Red Square
Tretyakov Gallery of Russian Art
I have not seen much Russian art in my travels around the world and now I know why. A lot of it is still in Russia. The Tretyakov gallery has acres of fine Russian art. After the Russian Revolution Lenin was careful to ensure that the art and architecture (except a few churches) was preserved for the benefit of the people. This is a stark contrast to China (which we visited last year) which systematically trashed its heritage in an effort to ensure their cultural revolution was permanent.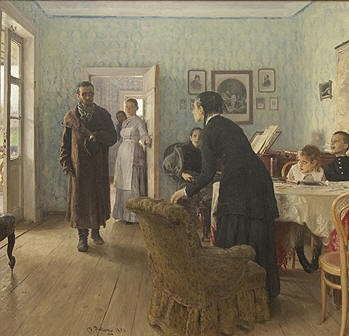 Tretyakov Gallery of Russian Art
Tretyakov Gallery of Russian Art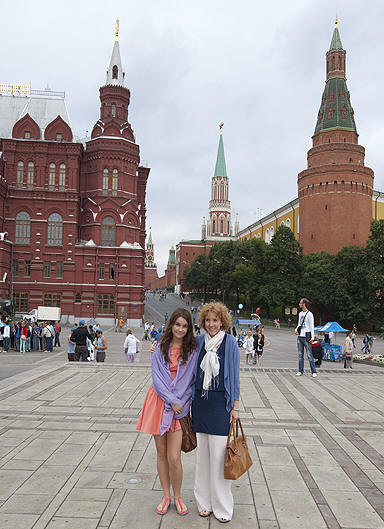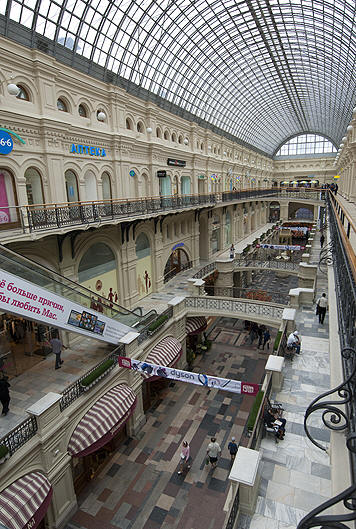 Outside The Kremlin GUM Store
The GUM store, situated conveniently on Red Square, was apparently devoid of Western consumer goods during the Soviet years (and even Russian goods were absent if the western hype is to be believed). It is now an impressive luxury shopping mall with designer shops and fast food restaurants.
Moscow Metro Stations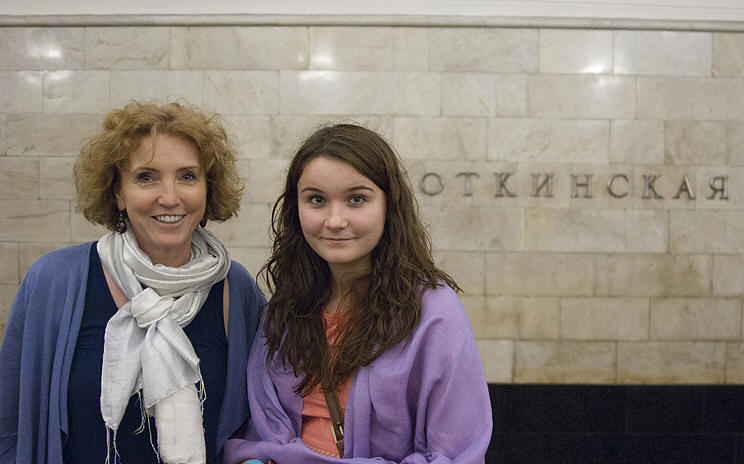 To underline how safe we felt in Moscow we confidently spent an extended period touring the Moscow Metro. This stunning network, built during Soviet times, has many underground train stations which are more akin to temples. Beautifully sculptured roofs, impressive mosaics and paintings and glorious chandeliers were supposed to inspire the ordinary people as they travelled to and from work. The trains seemed to run every 2 minutes and quickly got us to our destination. It is also very cheap - 25 Roubles for each journey. We therefore wondered why so many Muscovites seemed happy to spend 2 hours in gridlocked traffic jams above ground to complete the same journey by car.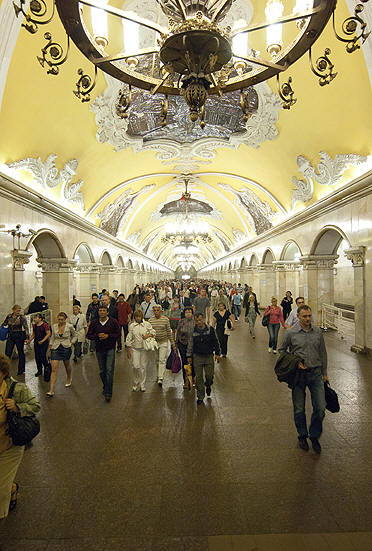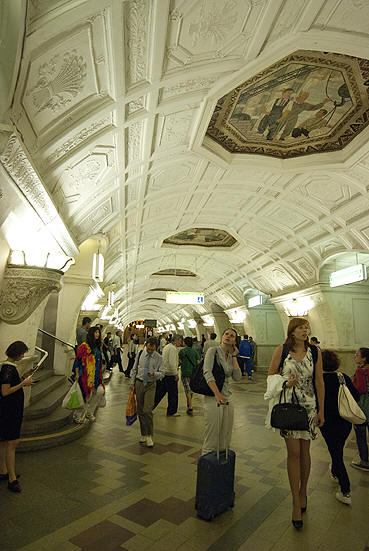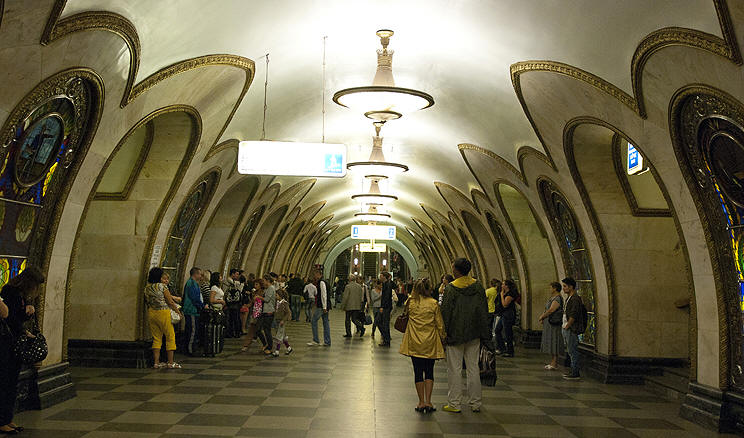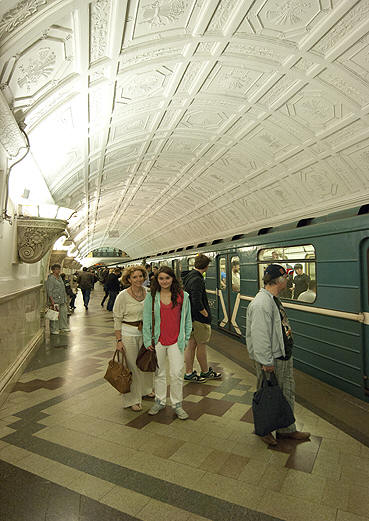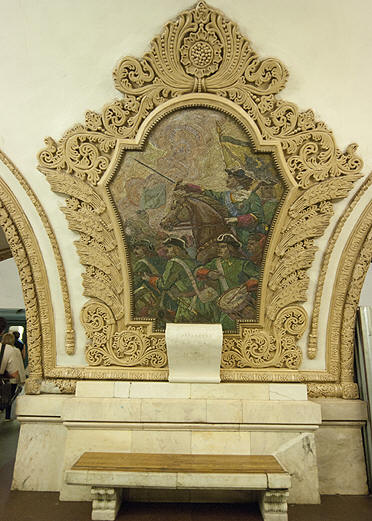 "Underground Temples" - Moscow Metro Stations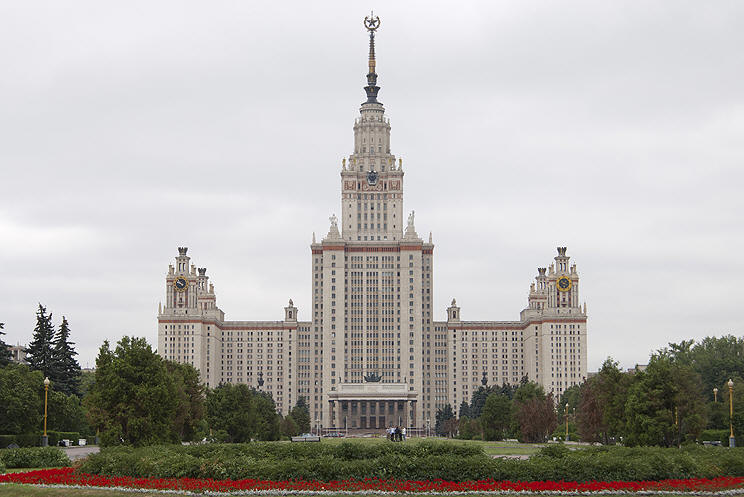 Moscow University
Even the early Soviet architecture was impressive. Moscow University is huge and dominates the skyline just outside the city. It wasn't until the money ran out in the 1970's that the system built social housing became dominant (as it did in Britain). These developments are mercifully restricted to the periphery of the city.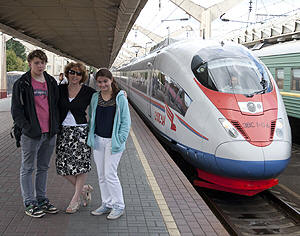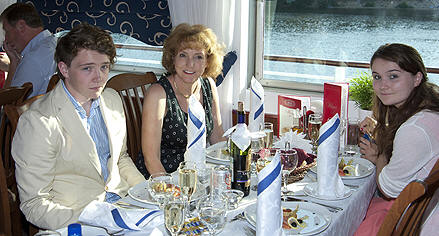 Bullet train from Moscow to St. Petersburg River boat from St. Petersburg to Moscow.
A comfortable bullet train took us to St. Petersburg in 4 and a half hours. From here we spent a few days in the city before returning to Moscow on a 12 day river boat cruise.
St. Petersburg - Summer 2011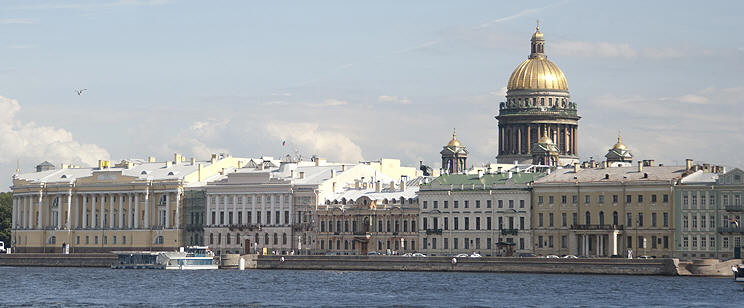 St. Petersburg cityscape with St. Isaac's Cathedral dome.
St. Petersburg rates as one of the most beautiful cities I have seen. It seems to have maintained it's regency feel and is built on a series of canals and inlets from the Baltic Sea - giving it a vague feeling of Amsterdam or Venice. The food was generally better than Moscow and considerably cheaper, but particularly good at our excellent hotel - The NAS hotel - which we highly recommend. St. Petersburg is genuinely a walking city and a camera is essential. We managed to see a performance of Swan Lake in a beautiful little theatre performed by an adequate dance company. Who can be more than adequate when inevitably compared with The Bolshoi?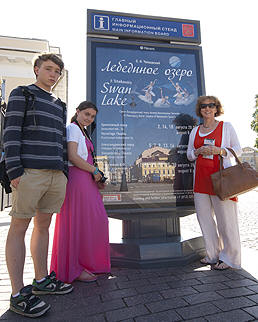 Swan Lake ballet at Mikhailovsky Theatre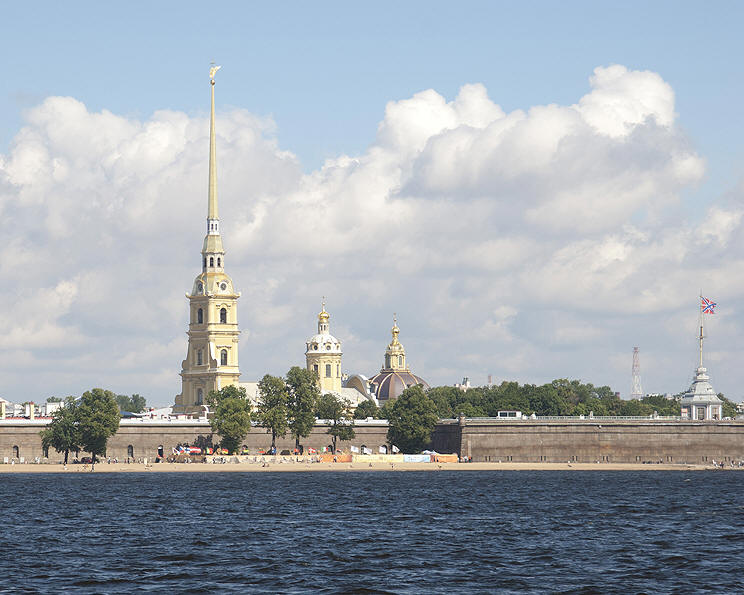 Peter and Paul Cathedral in Peter and Paul Fortress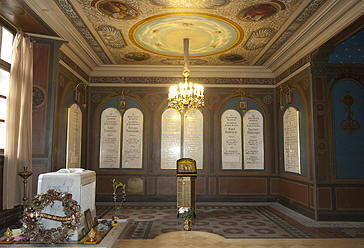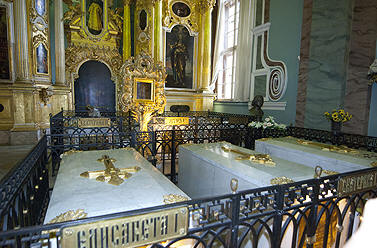 Final burial place of Romanov family Burial place of Russian Czars
Russia was clearly a very religious country, judging by the number and beauty of its churches. Even Stalin failed to stamp out religion here - although he later found it useful in persuading millions of Russians to give up their lives during World War II.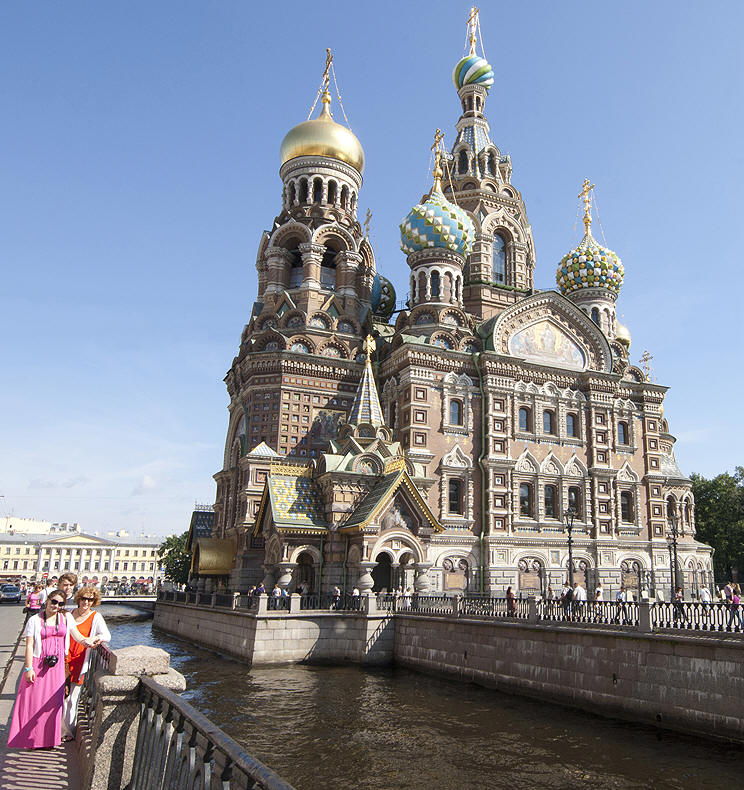 Church of Spilled Blood - Tribute to Czar Alexander II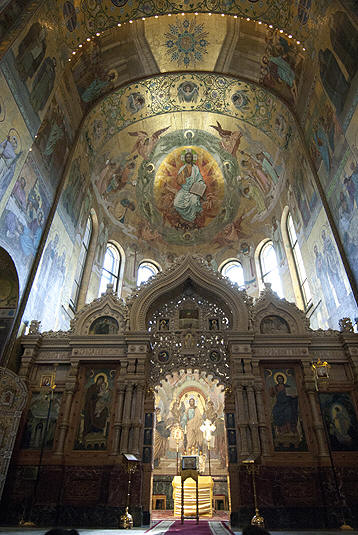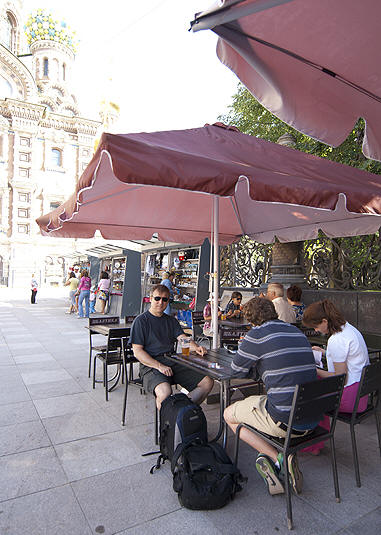 Church of Spilled Blood Beer break
Catherine's Palace on the outskirts of St. Petersburg makes the British Royal family look like paupers. The ludicrous opulence gives a strong clue as to why the Russian Revolution happened in the first place. Ditto Peterhof (see below). As in pre-revolutionary France Russian peasants starved whilst a tiny minority lived in obscene grandeur. However the beauty and scale of the buildings now give Russians much to be proud of.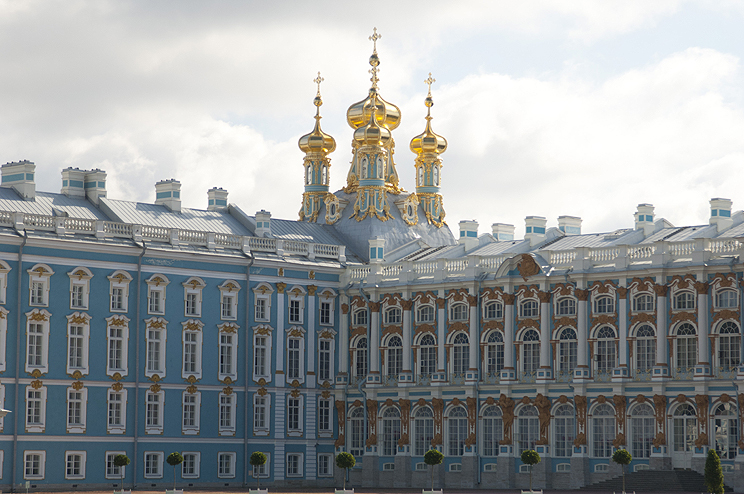 Catherine Palace, St. Petersburg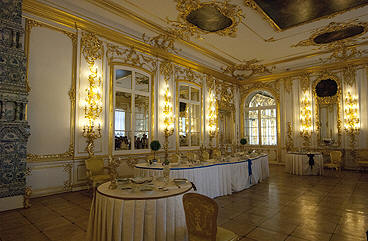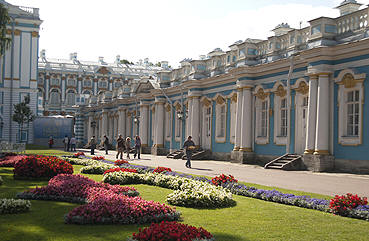 Catherine Palace, St. Petersburg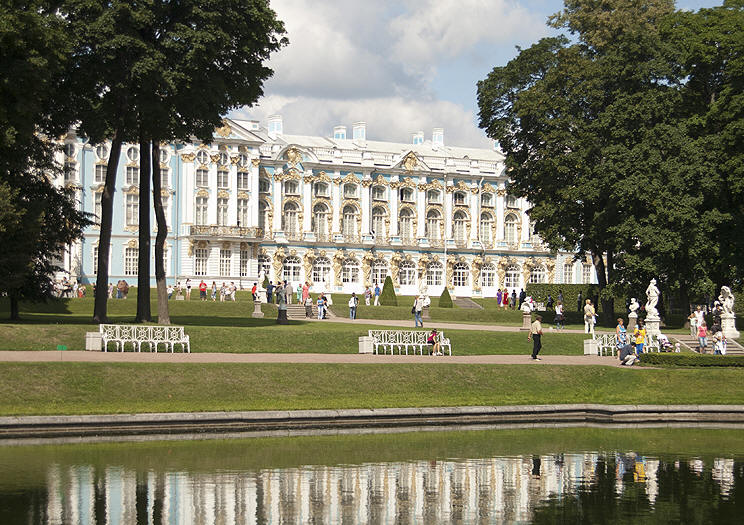 Catherine Palace, St. Petersburg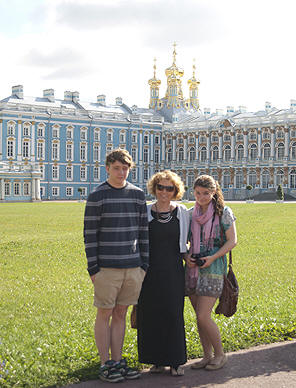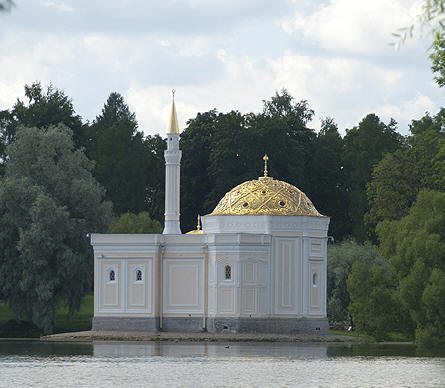 Catherine Palace, St. Petersburg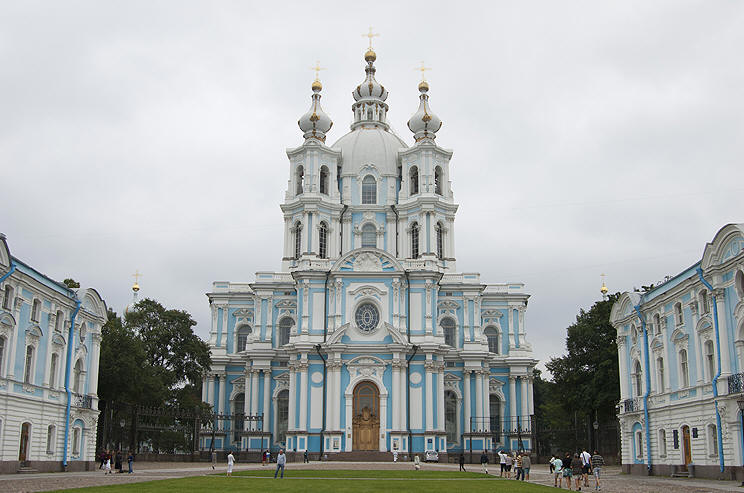 Smolny Convent, St. Petersburg
Judging by the freedom in which our tour guides verbally criticised their government (occasionally through a megaphone) and bemoaned the levels of apparent corruption by officials, I feel confident that there is genuinely much less censorship than during Soviet times. Stalin is officially a villain, Gorbachev has a 50: 50 rating (hero : traitor). Putin is considered the best leader currently on offer.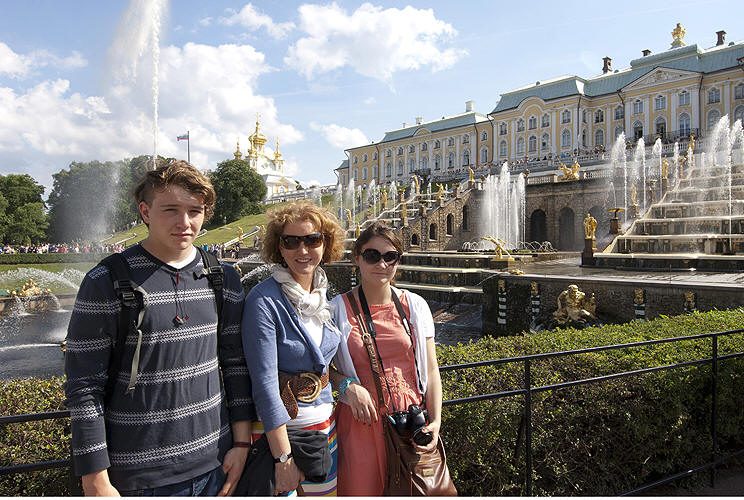 Peterhof Palace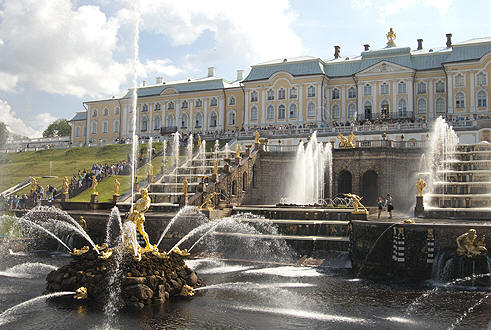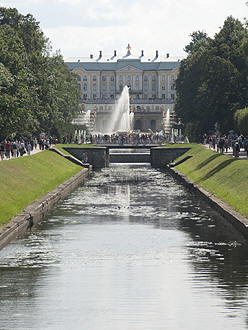 Peterhof Palace

The Hermitage Museum, St. Petersburg - The Winter Palace
The State Hermitage Museum is one of the largest and oldest in the world. Its collection includes more than three million works of art. Among them are graphic works, sculptures, archaeological finds and paintings by Rembrandt, Caravaggio, Goya and Heda. All were carefully preserved in stunning buildings by the Soviets after the revolution for viewing by the masses. Something for which we can now be thankful.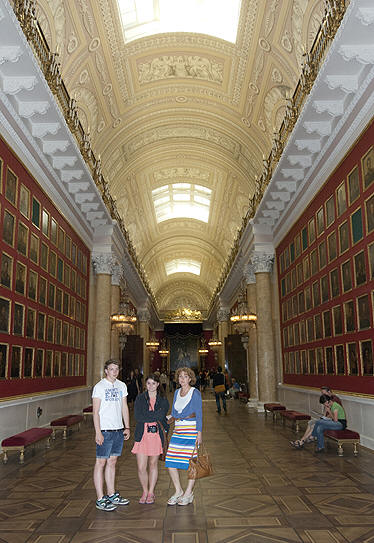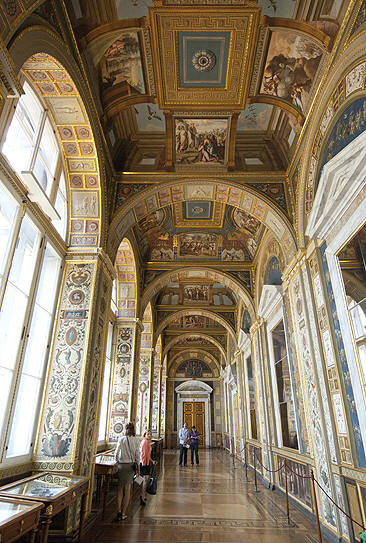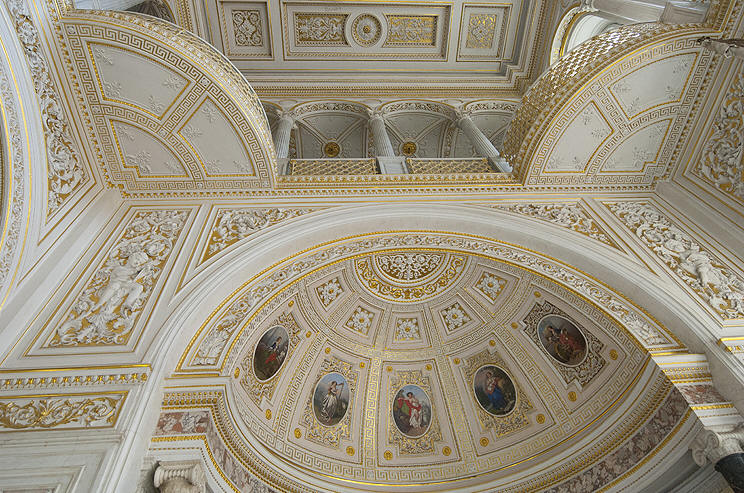 The Hermitage Museum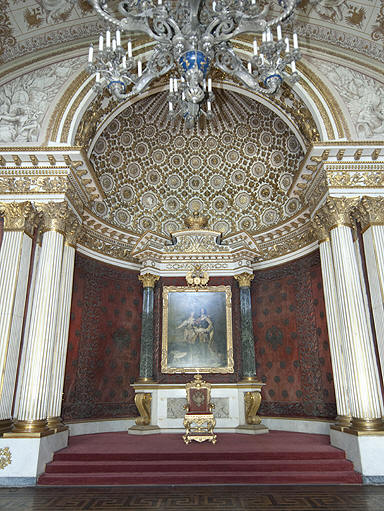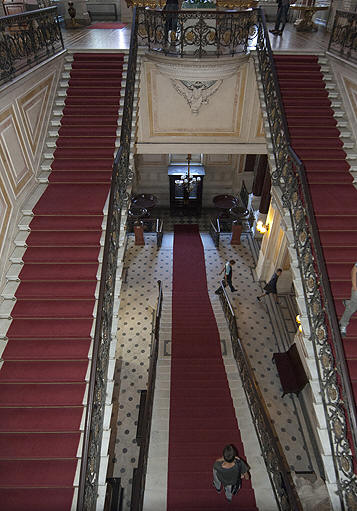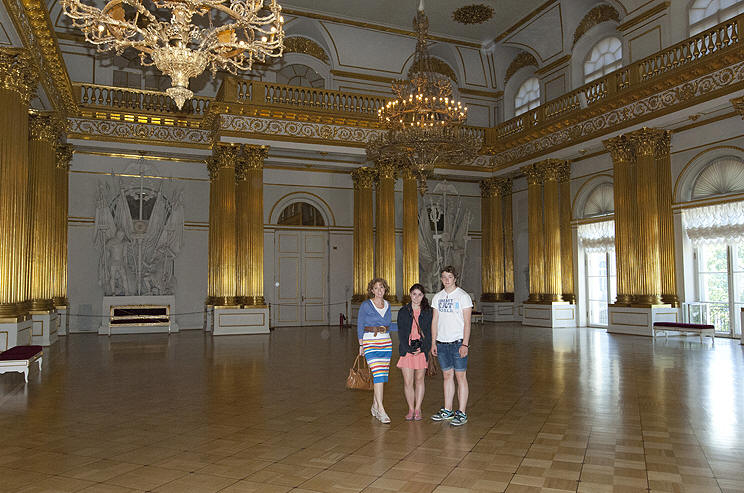 The Hermitage Museum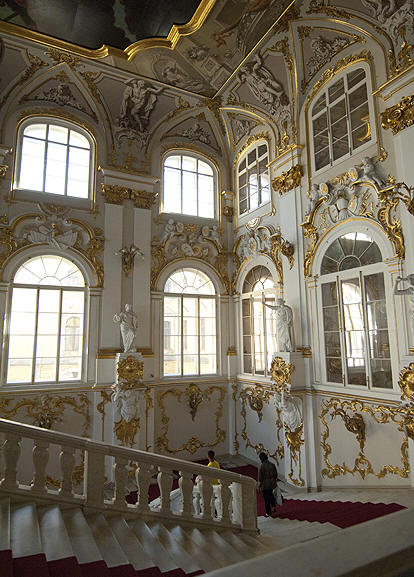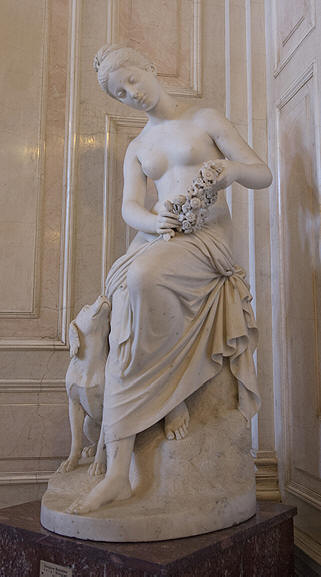 The Hermitage Museum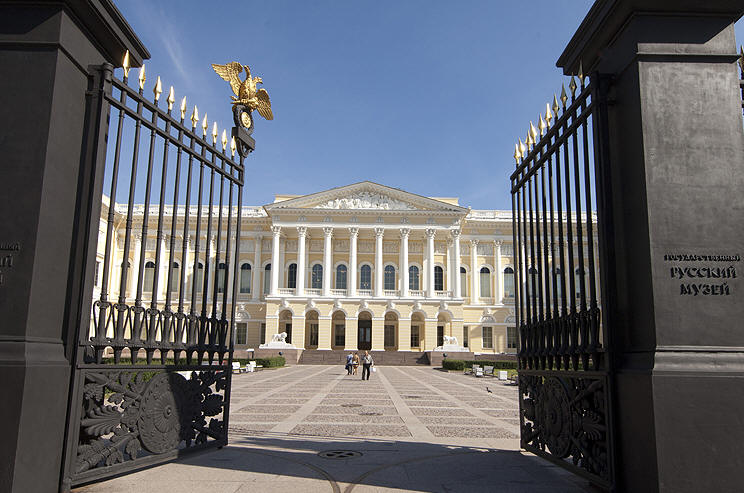 Mikhailovsky Palace State Museum
Mandrogi Wooden Village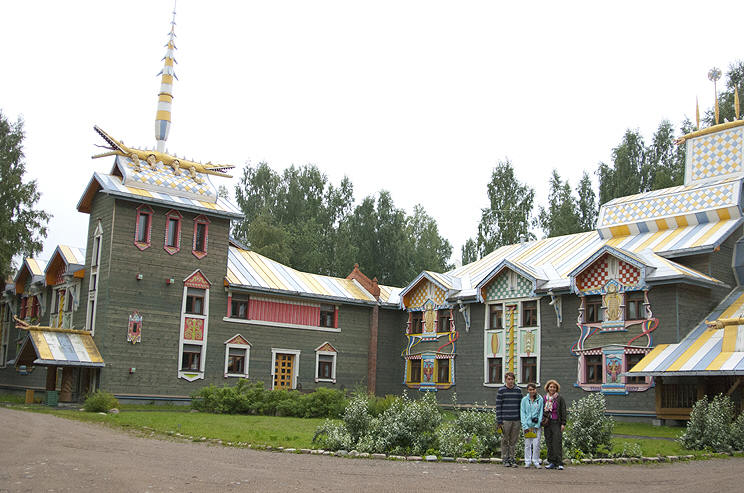 A pleasant enough stop on our river cruise but Mandrogi is little more than a contrived construction of wooden architecture designed to house a number of tourist traps. The watercolours were good value and the Vodka museum interesting - we got to taste 5 Vodkas for the 100 Rouble entry fee.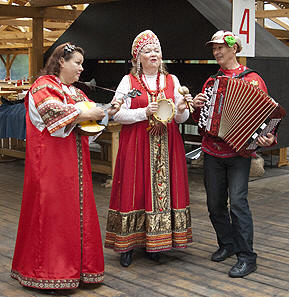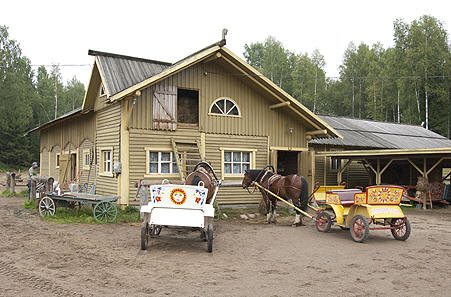 Goritzy
The Kirillo-Belozerskiy monastery dates back to 1397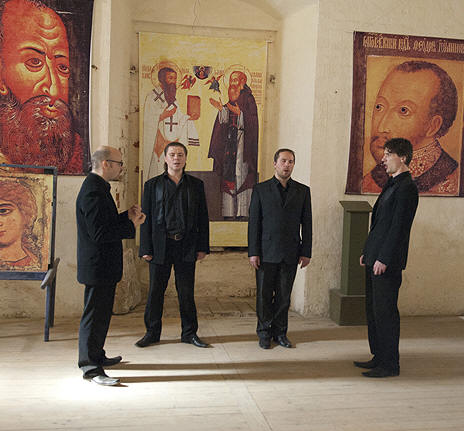 The Kirillo-Belozerskiy monastery choir

The Kirillo-Belozerskiy monastery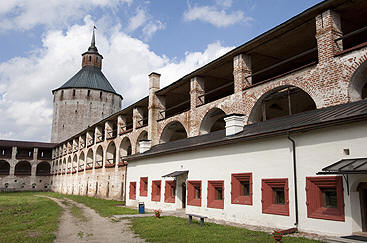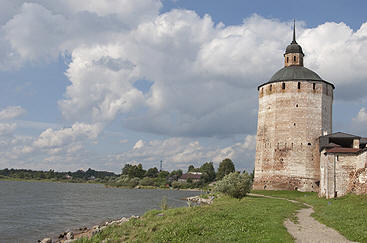 The Kirillo-Belozerskiy monastery
Kizhi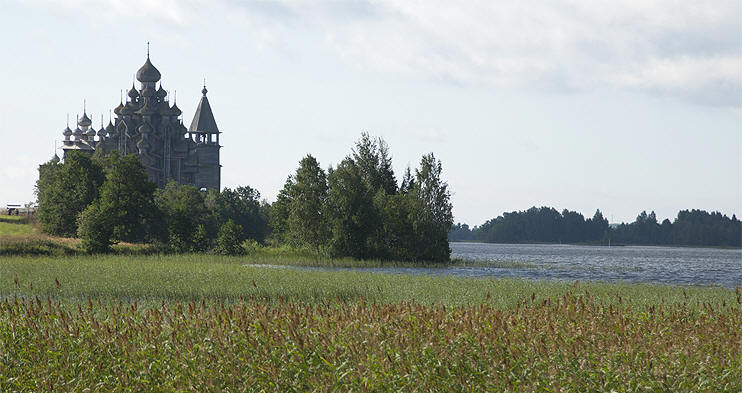 Kizhi Pogost - UNESCO World Heritage Site
Kizhi is remote, a little desolate, highly evocative and a UNESCO World Heritage Site. Laid out as a living museum it is a very good representation of Russian peasant life. The wooden church is amazing - particularly when you discover it was built entirely of wood by the local peasant farmers in the 18th century.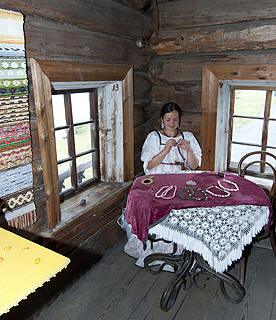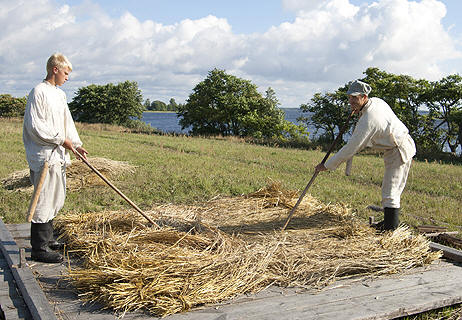 Kizhi Living museum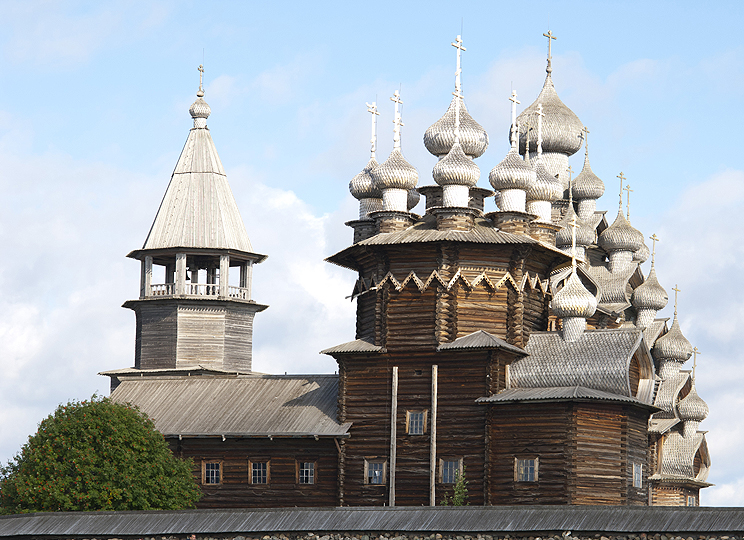 Kizhi Pogost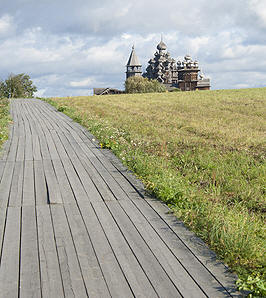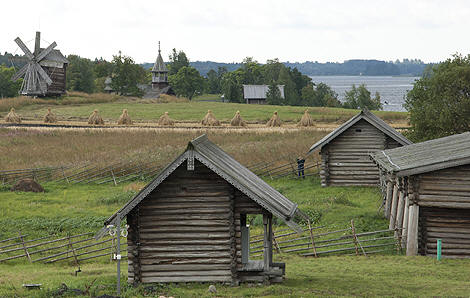 Kizhi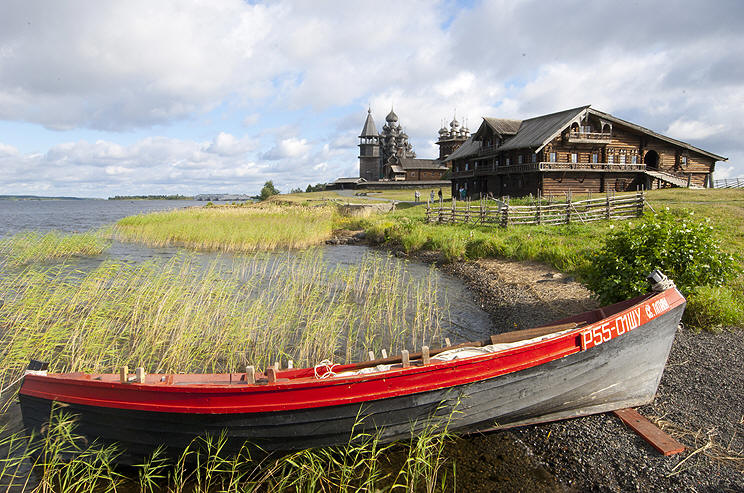 Kizhi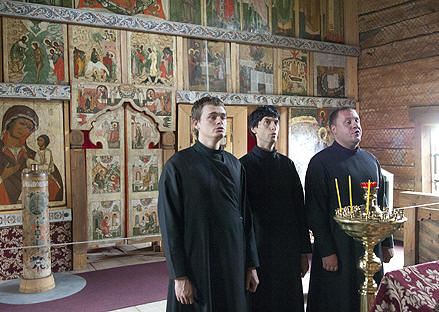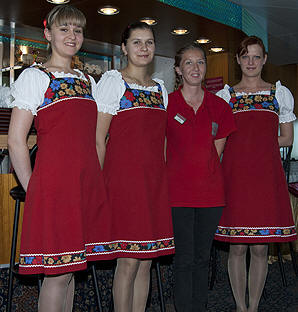 Kizhi Choir Waitresses
Yaroslavl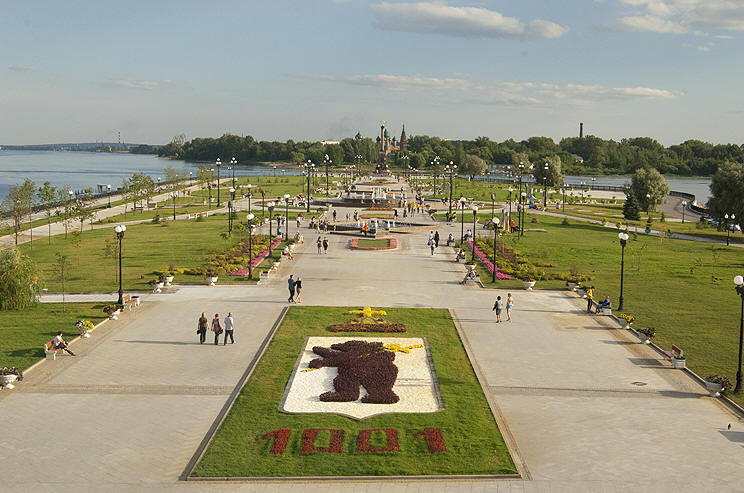 Yaroslavl
A beautiful 18th century town on the confluence of the Volga and the Kotorosl Rivers. We walked around the town and shopped for local cheese, comb honey and dried fruit. A tour of the Governor's residence gave a hint of life before communism, with staff in period dress and a musical interlude enhanced with a glass or two of sparkling wine. A number of exhibitions by local artists gave us the opportunity to buy lacquered boxes and watercolours. Another superb performance from a male voice choir in a local church capped a pretty perfect stay.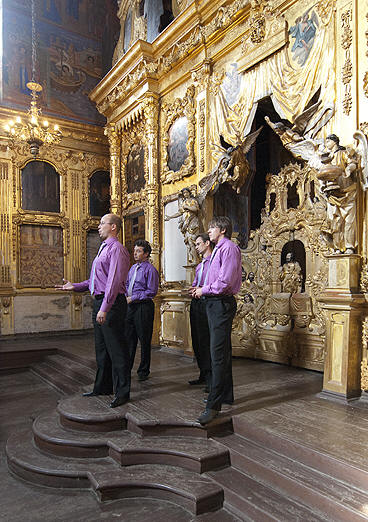 Church in Yaroslavl Governor's Residence, Yaroslavl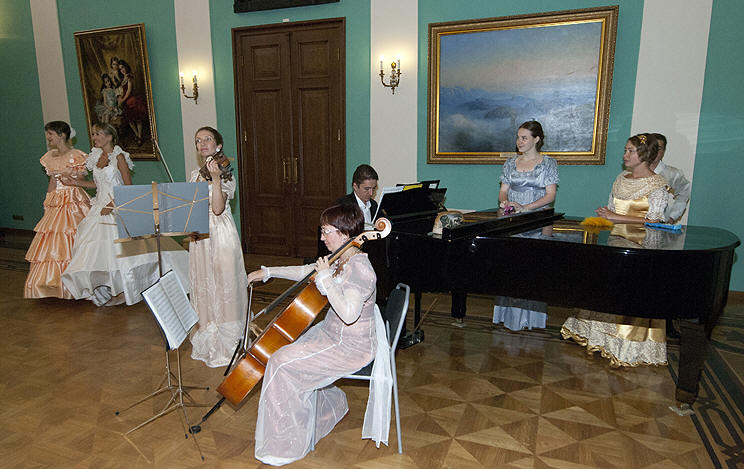 Governor's Residence, Yaroslavl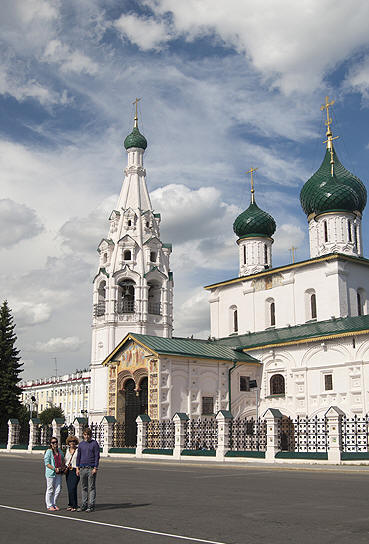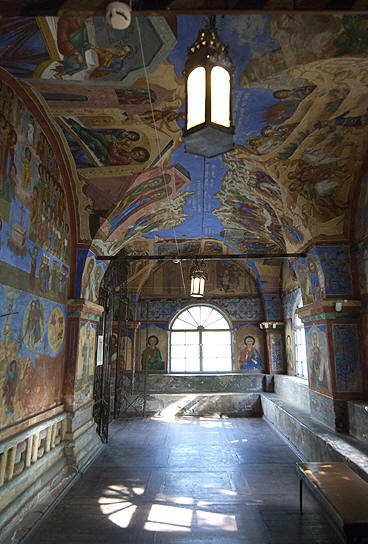 Yaroslavl
Uglich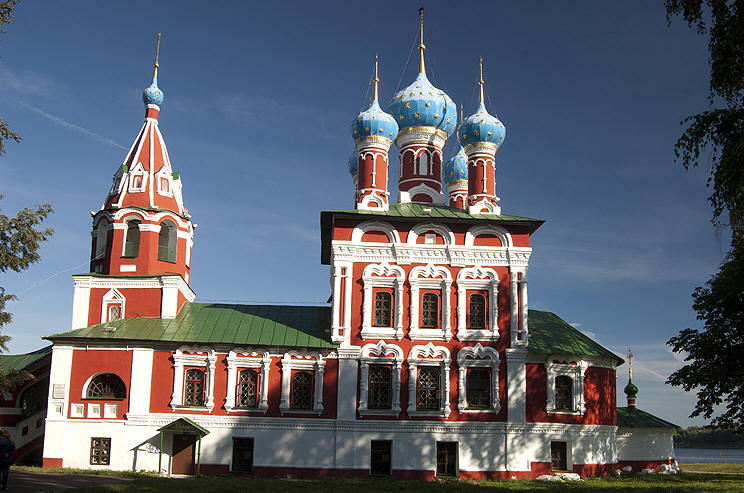 Church of Prince Dimitry-on-blood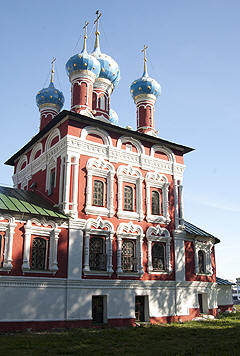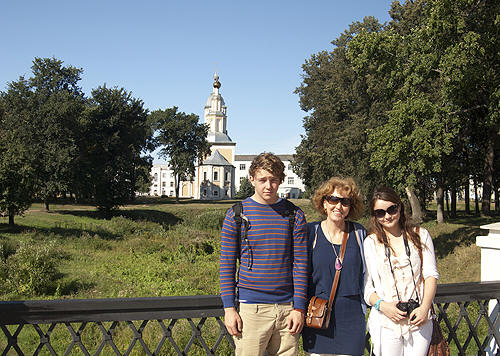 Church of Prince Dimitry-on-blood Uglich
Uglich has a beautiful church dedicated to Prince Demitry - the murdered son of Ivan the Terrible. It also had the best male voice choir of the whole trip. A great compliment.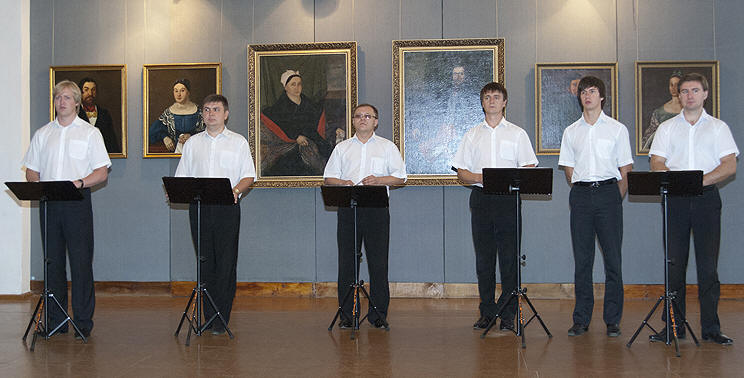 Phenomenal Male Choir, Uglich
Listen to the choir:
Russia was indeed a very pleasant and happy surprise. Twenty years after the fall of communism has seen many changes and mostly for the good. After the regime of the Czars and then the Soviets nobody can deny that Russian people deserve a break from authoritarian and restrictive government. I hope they flourish with their new freedoms.
England - September 2011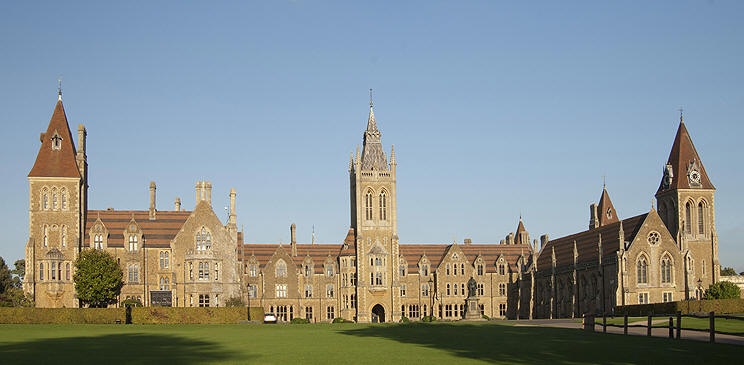 Charterhouse School, Surrey, England.
Verity is considering changing schools for her sixth form. Hence a week long trip to England to look at some likely candidates. Charterhouse was very impressive and she will sit exams in November. However she is also keen to stay where she is.......
Hatta, UAE - October 2011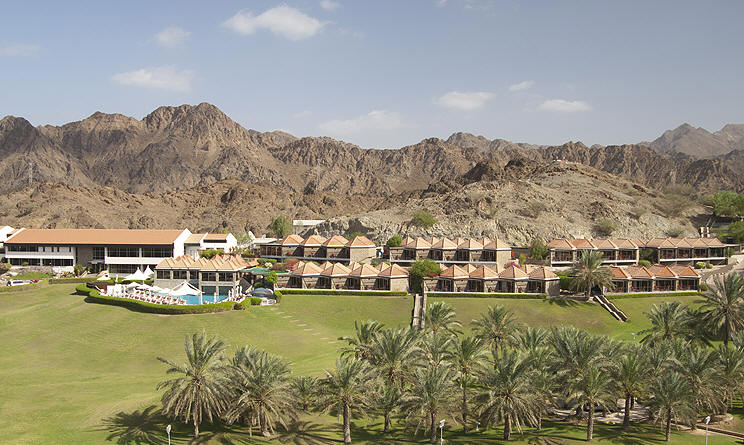 Hatta Fort Hotel, October 2011
A quick break in the Hajar Mountains.
Malta - November 2011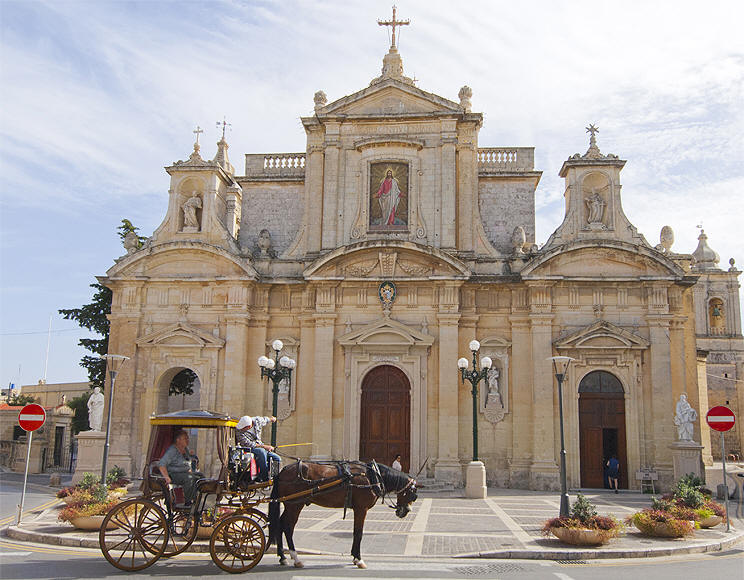 Rabat, Malta
Sister 3/4 has very considerately moved to Malta.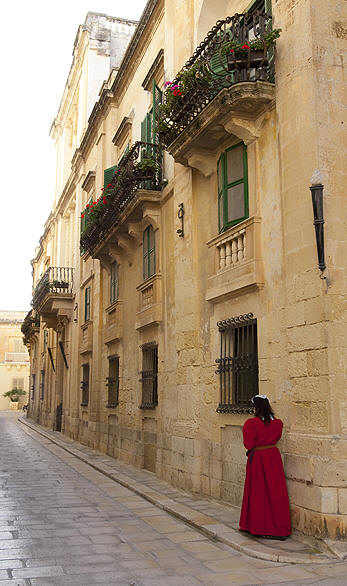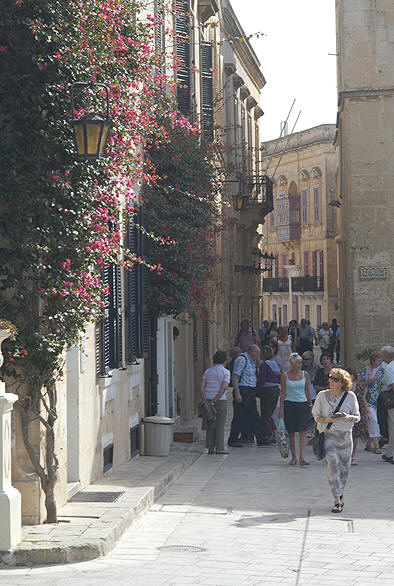 Mdina, Malta
Malta is basically a lump of limestone in the Mediterranean. As there are few trees this stone is basically the only building material around. The ancient narrow streets are paved and walled with a beautiful honey coloured globigerina limestone which is excellent for building purposes as it is "freestone", which means that it can be cut in any direction - unlike many other rocks that can be cut only along the grain. Important buildings are often made out of a tougher coralline version of limestone. Many houses are identified by names rather than street addresses, have distinctive first floor box bay windows and flat roofs which gave residents somewhere cool to sleep before the invention of air conditioning. As there are no rivers on Malta and water is scarce the flat roofs can also capture rainwater. Most houses lack lawns and are attached to each other in rows that nestle close to narrow streets.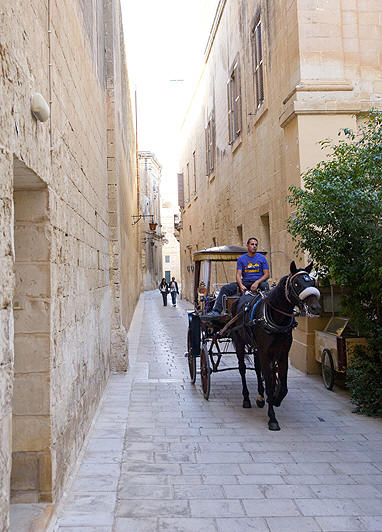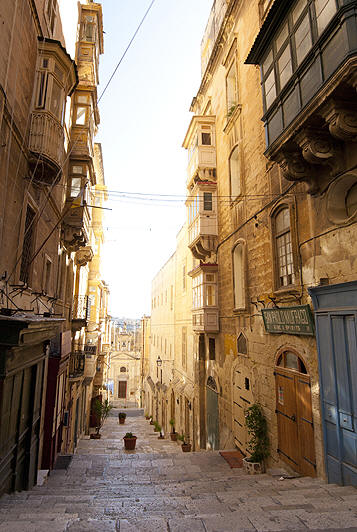 Mdina Valletta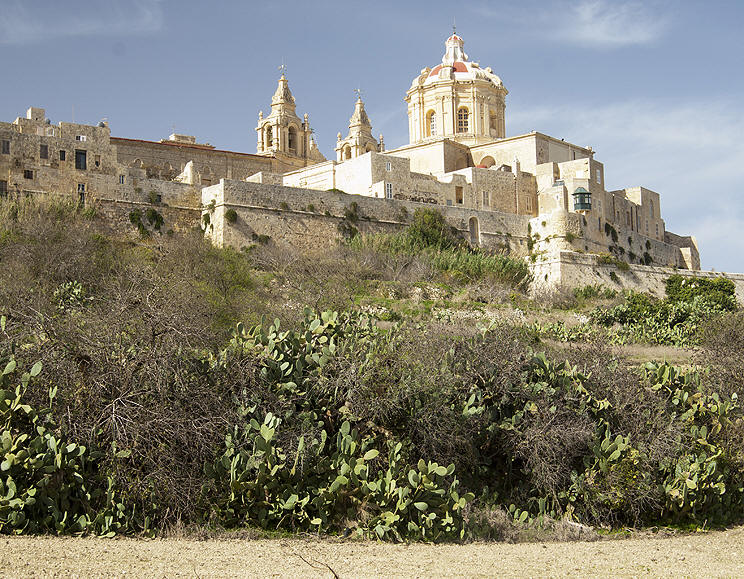 Mdina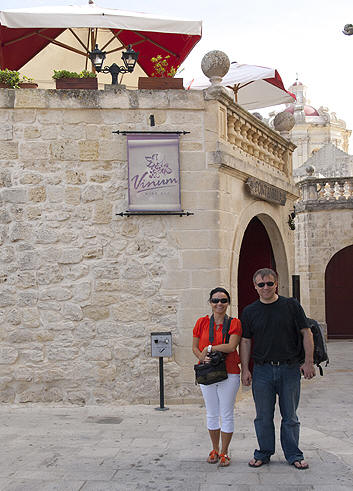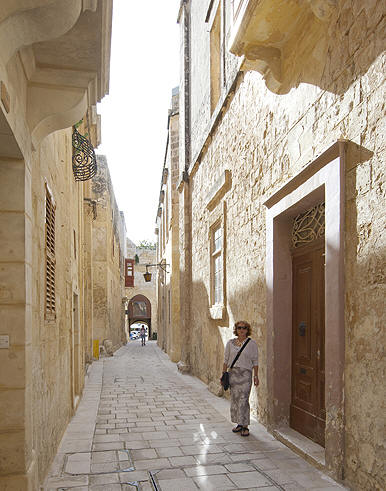 Mdina, Malta
Mdina is a medieval walled town and the old capital of Malta. The town is still confined within its walls, has a population of less than three hundred, but it is contiguous with the village of Rabat.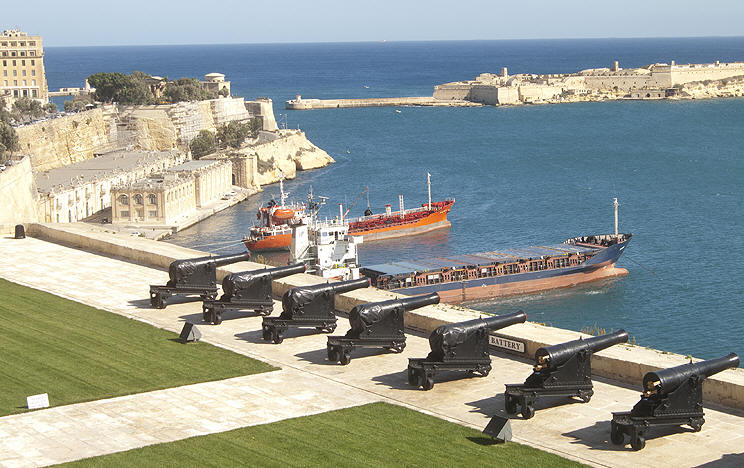 Valletta, Malta
Throughout history Malta's location in the middle of the Mediterranean has given it great strategic importance, and a succession of powers including the Phoenicians, Greeks, Romans, Arabs, Normans, Sicilians, Knights of St John, French and the British ruled the islands. Malta gained independence from the Britain in 1964 and became a republic in 1974, whilst retaining membership in the Commonwealth of Nations. Malta became a member of the EU in 2004 and has adopted the Euro as its currency. It still retains many legacies from Britain, including red telephone and post boxes, UK style electricity sockets, driving on the left and of course the language. The high streets display many names which would be familiar to a Londoner.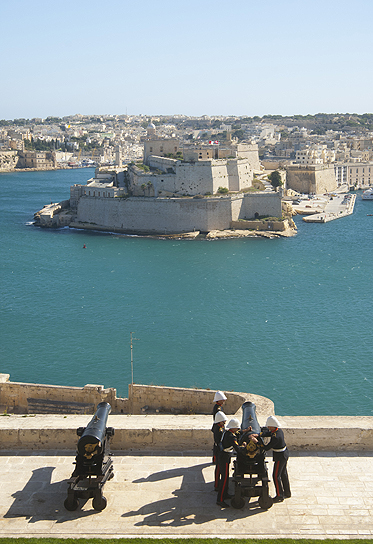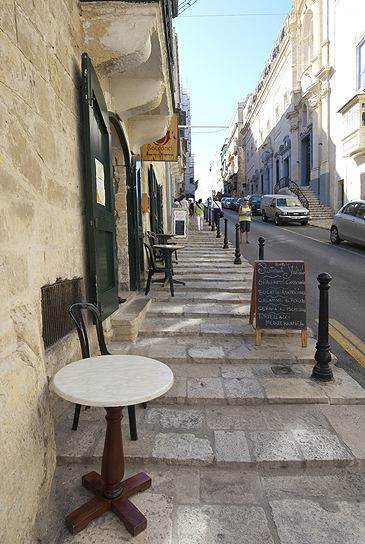 Valletta, Malta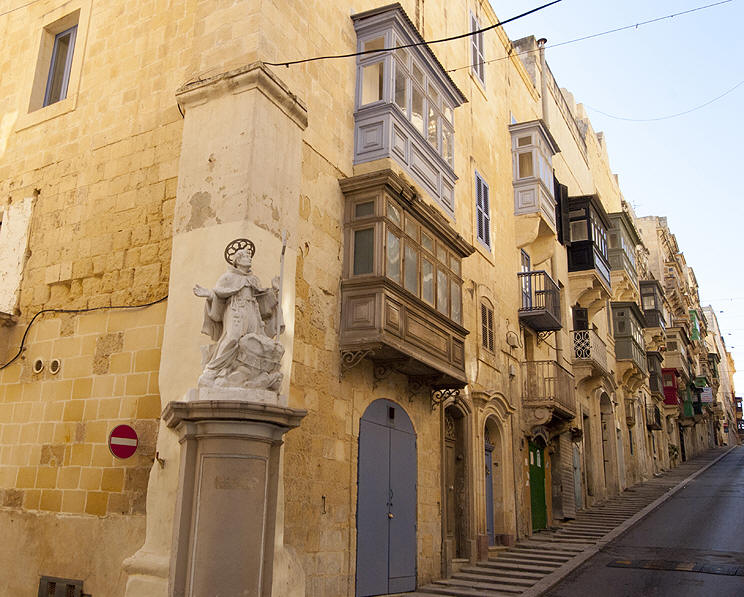 Valletta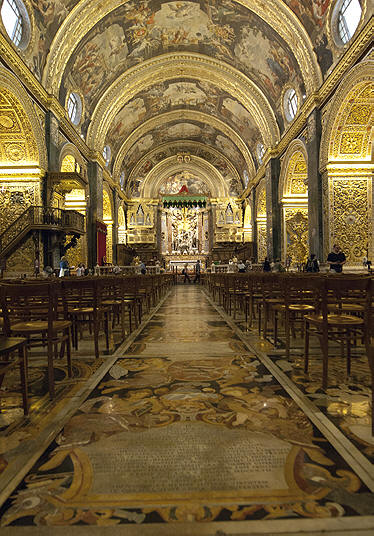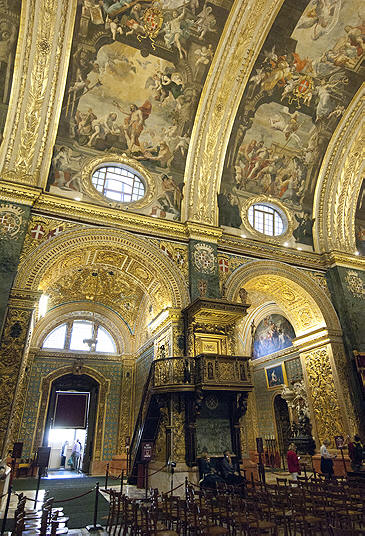 St. John's Co-Cathedral, Valletta
I felt a bit "churched-out" after our summer tour of Russia. The Cathedral of St. John was impressive, however the museum attached to the cathedral was fascinating and has a couple of very good Caravaggios.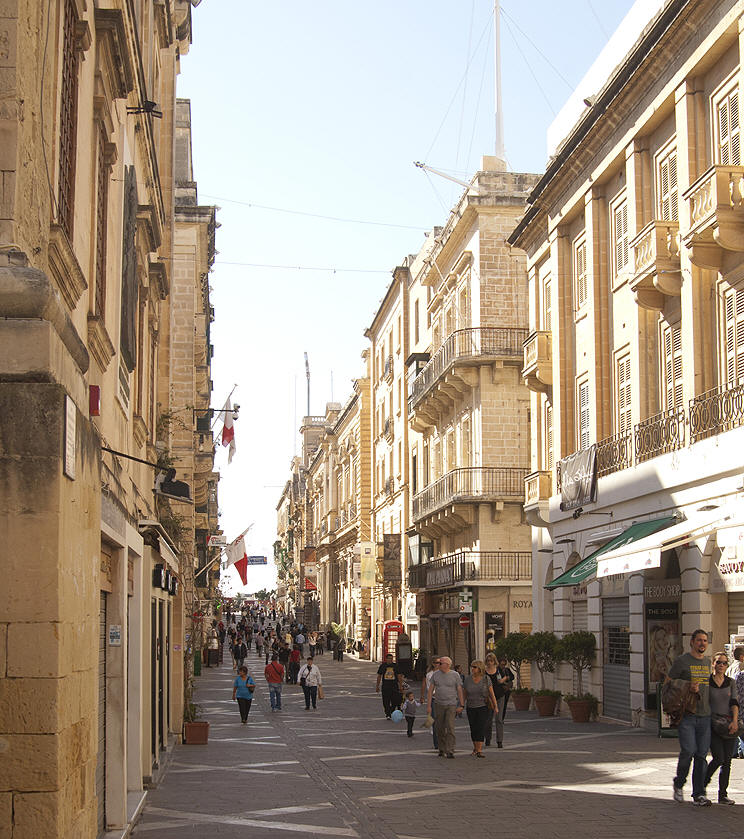 Shopping in Valletta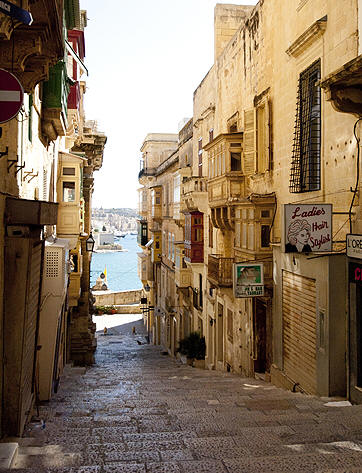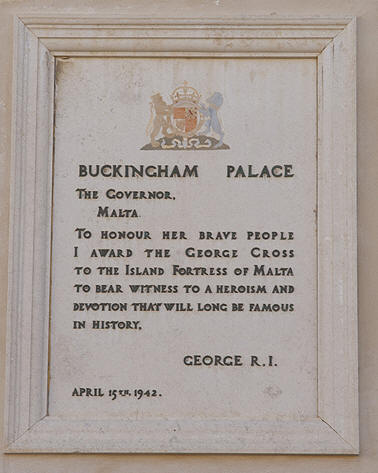 Valletta
The George Cross, awarded to Malta by King George VI, is now proudly incorporated into the Maltese flag.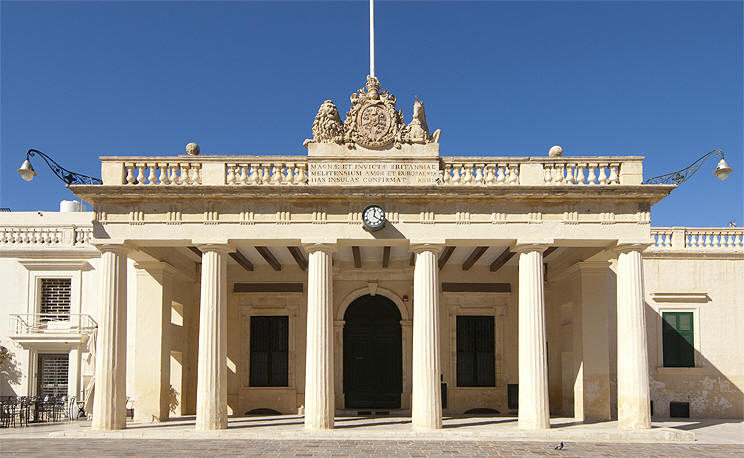 St. George's Square, Valetta.

"Magnae et invictae Britanniae, Melitensium amor et Europa vox has insulas confirmat A.D. 1814" - inscription on Main Guard portico opposite the Palace in Valletta on St. George's Square.

"To Great and Unconquered Britain, the Love of the Maltese and the Voice of Europe Confirms these Islands" or words to that effect? This seems to confirm the fact that Malta was never conquered by force of arms by the British but by way of cession in order to avoid French rule.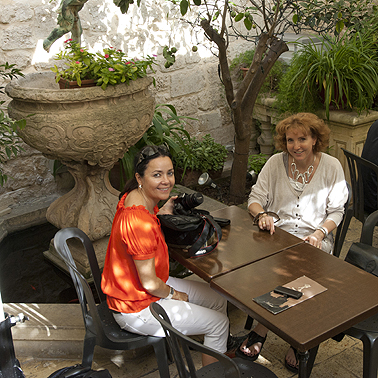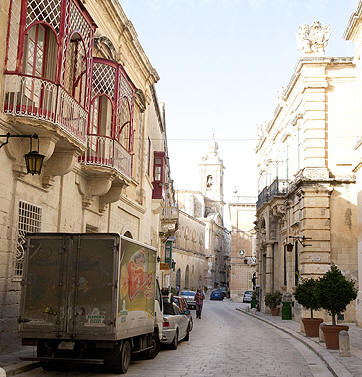 Lunch in Mdina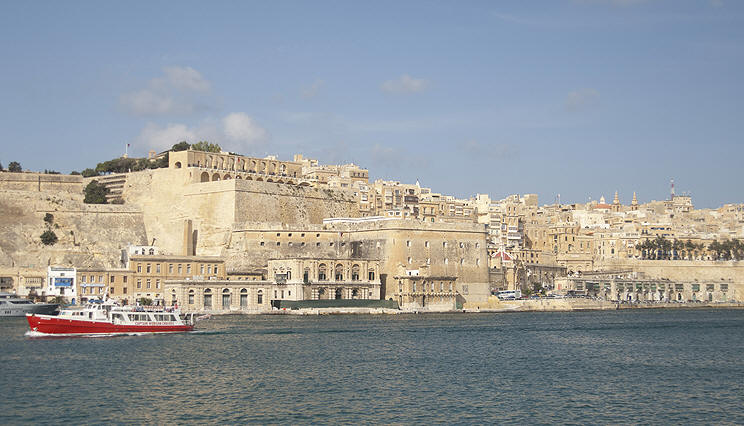 Malta
The main income in Malta is from tourism due to the warm Subtropical–Mediterranean climate and nine UNESCO World Heritage Sites. Mercifully Malta attracts a better class of tourist and seems to avoid the binge drinking parties and rivers of vomit found in some other resorts.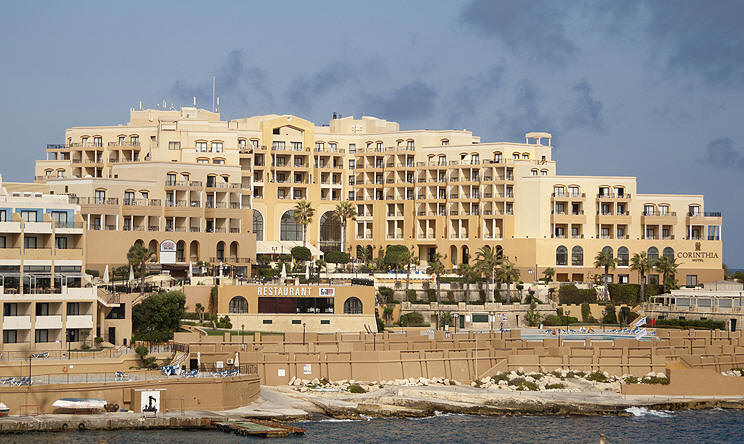 Corinthia St. George's Bay Hotel
The international Corinthia chain of hotels started in Malta as a local restaurant and opened its first hotel in the 1960s. It now has excellent luxury hotels in Europe, North Africa and Middle East. The company still remains in local ownership with its head office in Valletta. We stayed at the excellent Corinthia Hotel, St. George's Bay.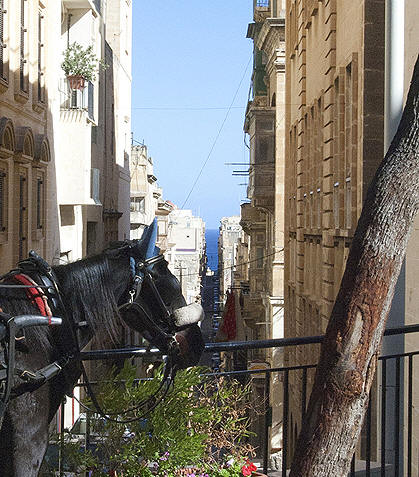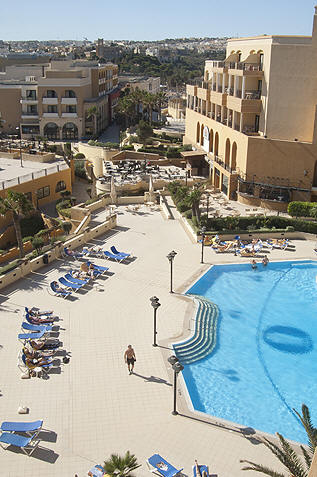 Valletta Corinthia St. George's Bay Hotel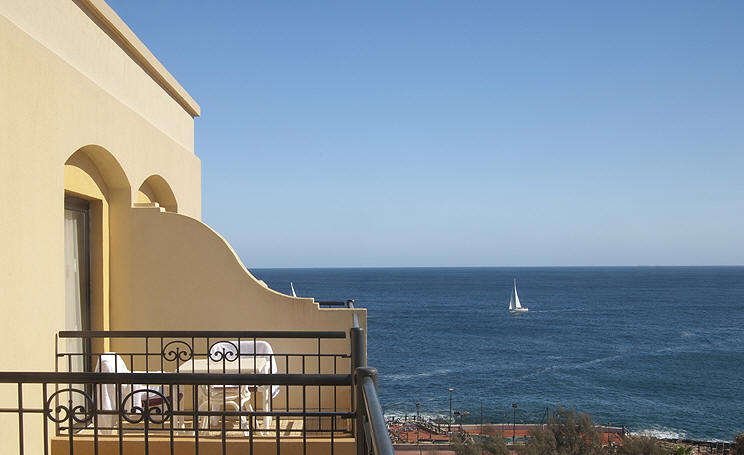 Corinthia St. George's Bay Hotel
Photo from another website.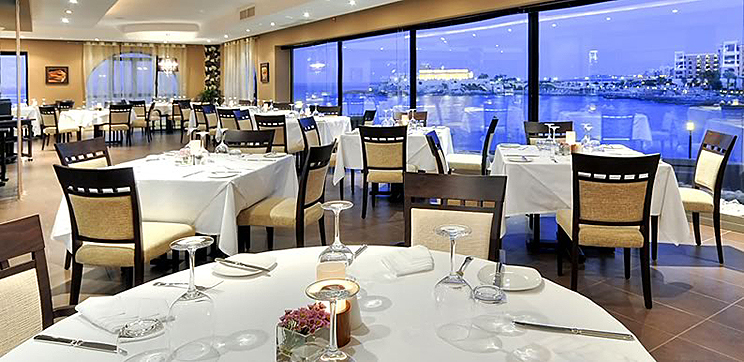 Photo from another website.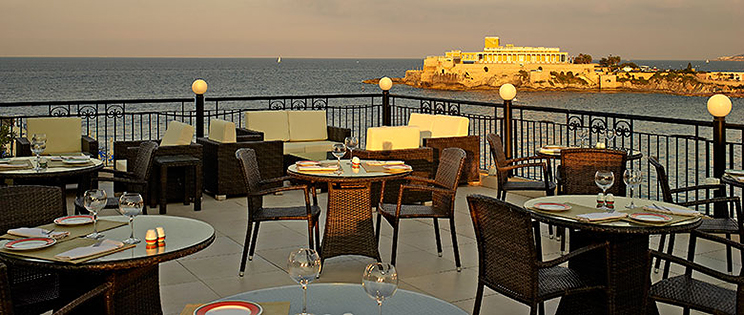 We had a superb meal at Grill 3301 restaurant at Corinthia Hotel, St. Georges Bay. They had excellent locally produced food (the sea food was excellent) attentive service and some surprisingly good local wines, in addition to what would normally be expected in a 5 star restaurant. Highly recommended.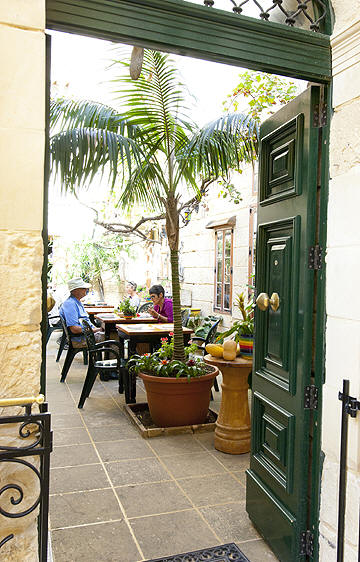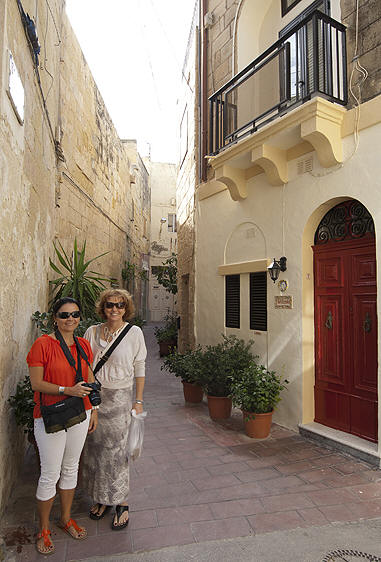 Mdina, Malta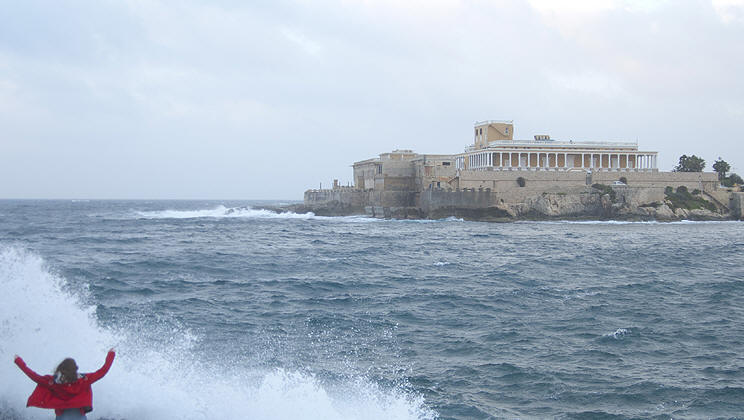 St. George's Bay, Malta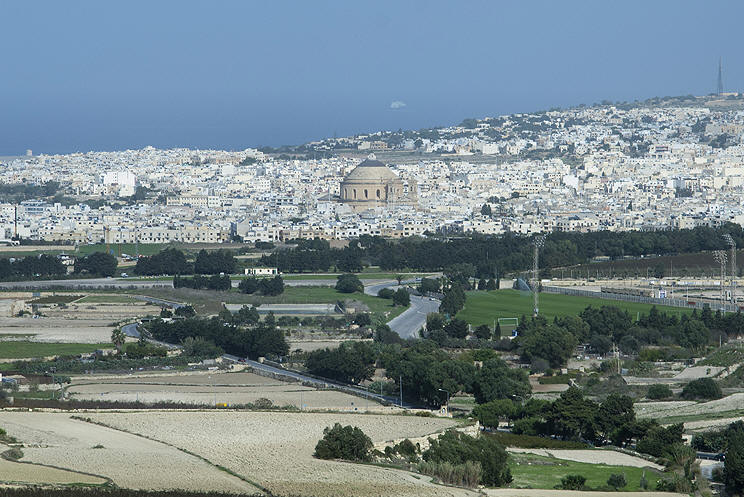 Malta
New Year 2011
Photos from another website.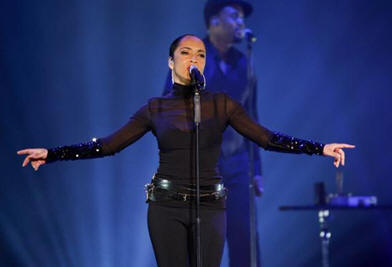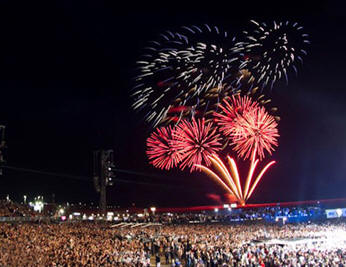 Sade at Yas Arena, Abu Dhabi Coldplay, live in Abu Dhabi - New Year's Eve
Sade finished her world tour on the night we saw her perform at Yas Arena in Abu Dhabi on 16th December. Normally I'd expect to listen to Sade from a comfortable arm chair in a venue like Ronnie Scott's with a large single malt at my elbow. Instead we were outside on dining chairs under the desert stars. However it worked very well and the quality of her singing, the musicianship of her band and the overall sound quality were remarkable given the total lack of acoustics. Coldplay were paid a huge amount of money to play for a little over an hour in Abu Dhabi for New Year. The venue was poorly chosen as it was next to Abu Dhabi Corniche, which was where everybody who wasn't at the concert headed for to see in the New Year. The resulting traffic caused chaos and was aggravated by poor signage and road works around the concert venue. Fortunately, despite being over an hour late, we arrived 5 minutes before Coldplay came on stage. A good night overall, especially given the understanding that tickets would have been impossible to acquire if Coldplay had played in London over New Year.