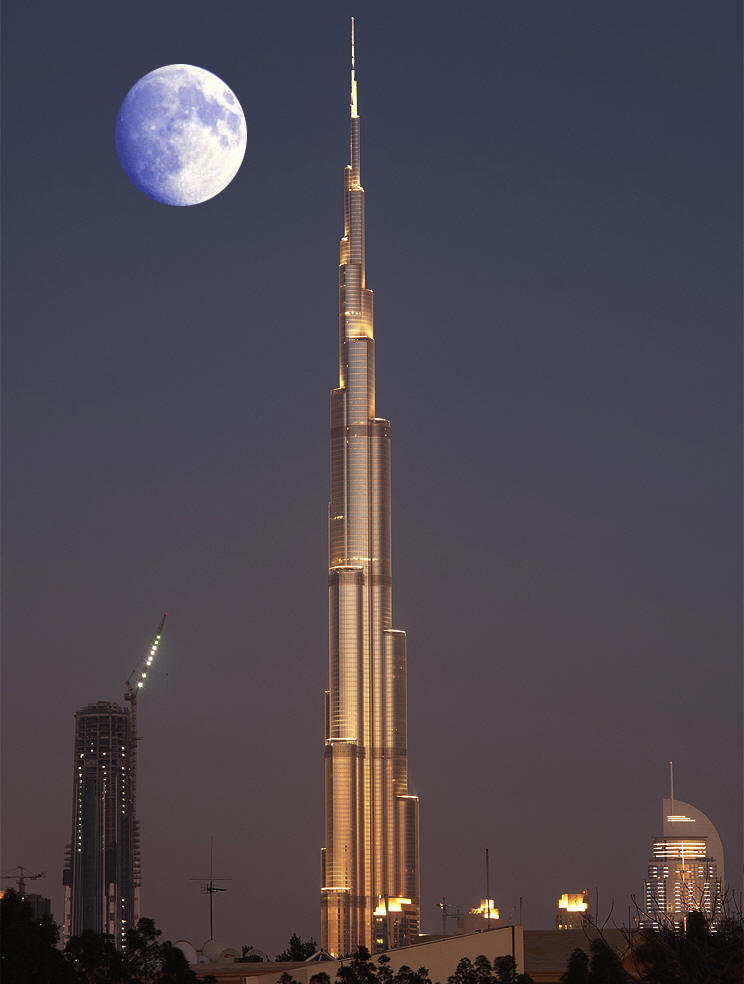 Burj Khalifa, March 2012
Winter 2012 - Dubai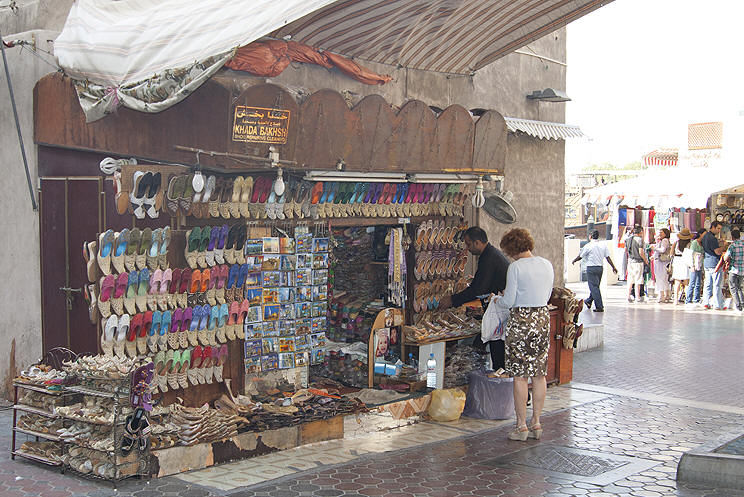 Dubai Creek Textile Souk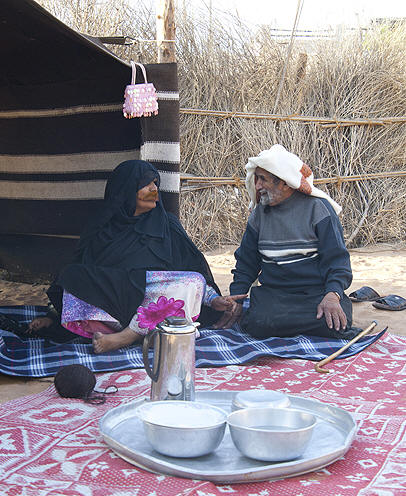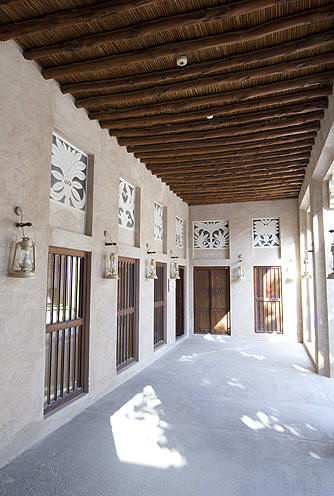 Dubai Heritage Village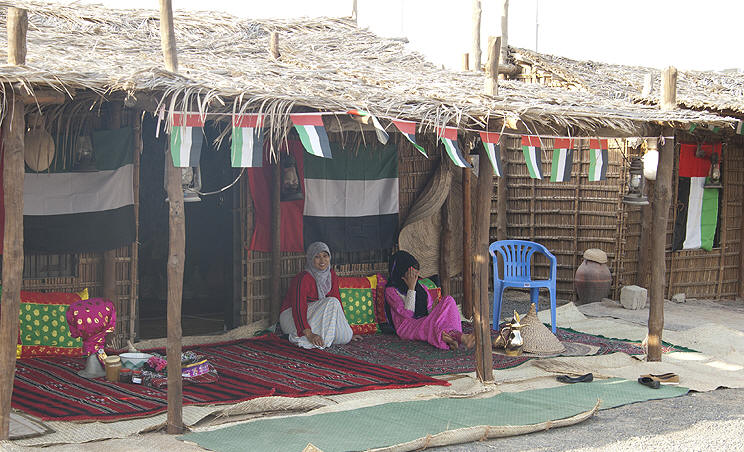 Dubai Heritage Village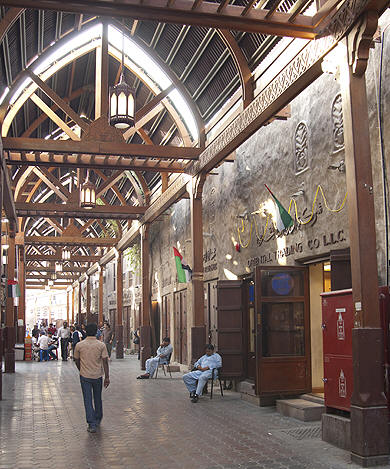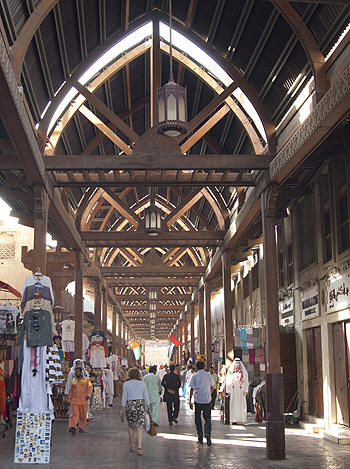 Dubai Creek Textile Souk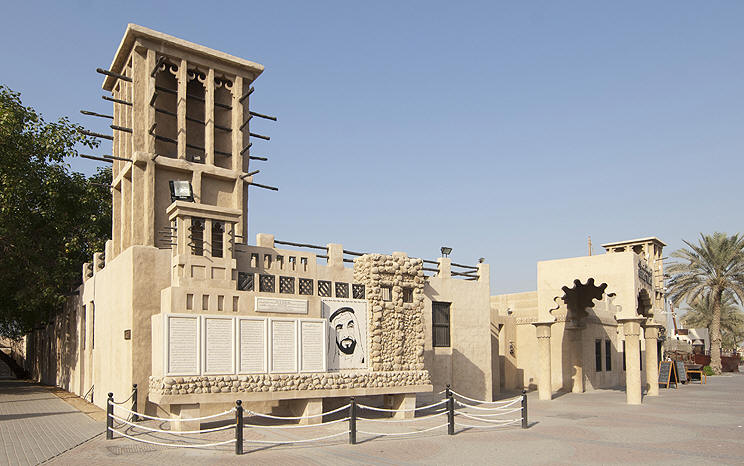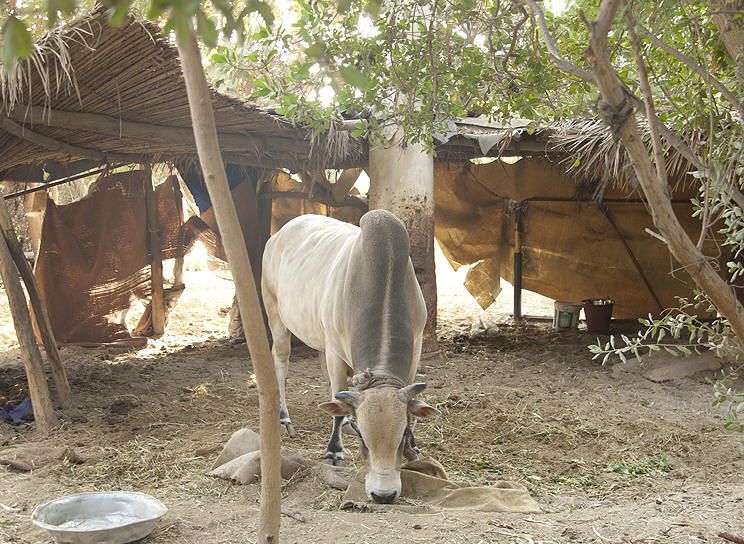 Dubai Heritage Village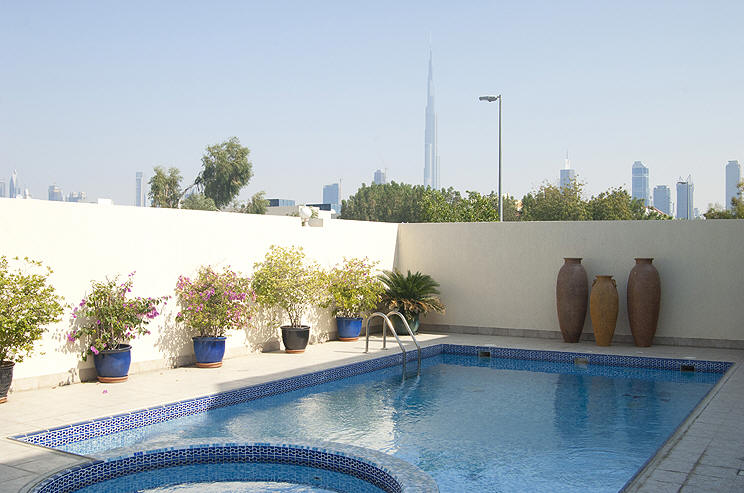 Our Dubai garden January 2012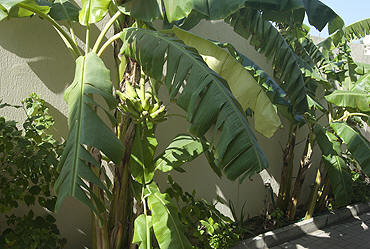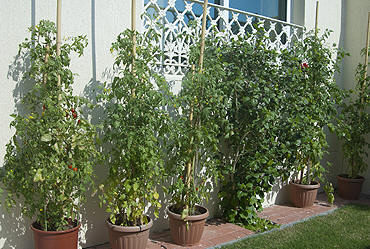 Bananas in our Dubai garden Tomatoes in Dubai in our garden
Dubai Cricket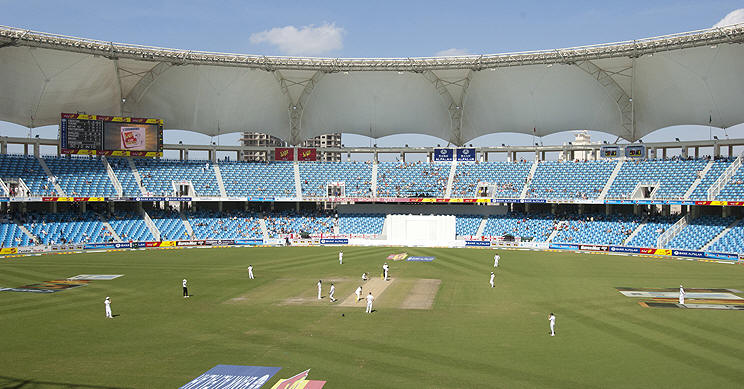 Dubai Cricket Stadium
Due to security problems in Pakistan, Dubai is now Pakistan's home ground for their international cricket matches.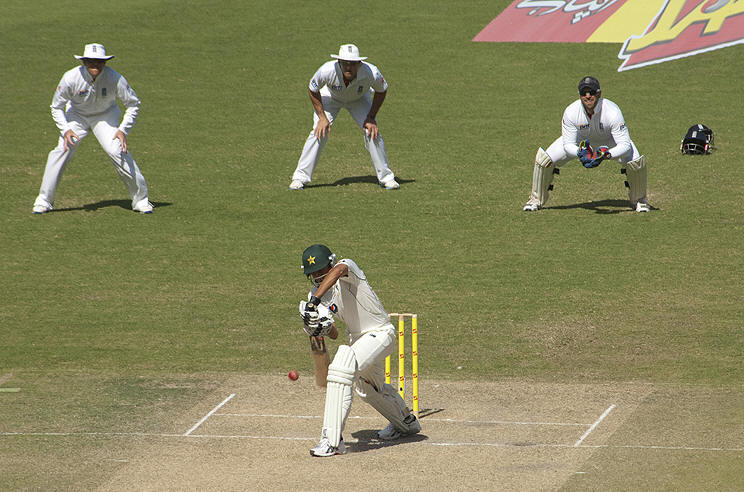 Pakistan vs. England, third test, day 2.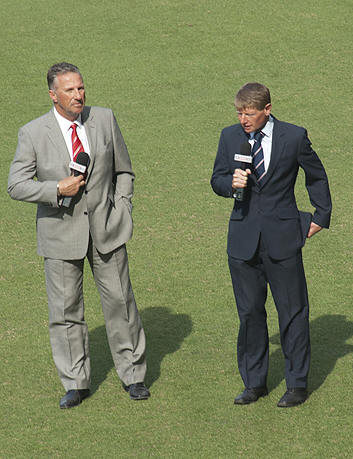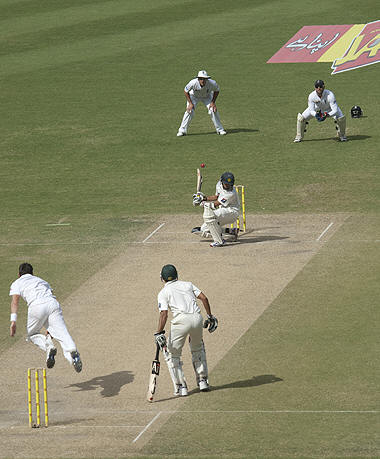 Sir Ian Botham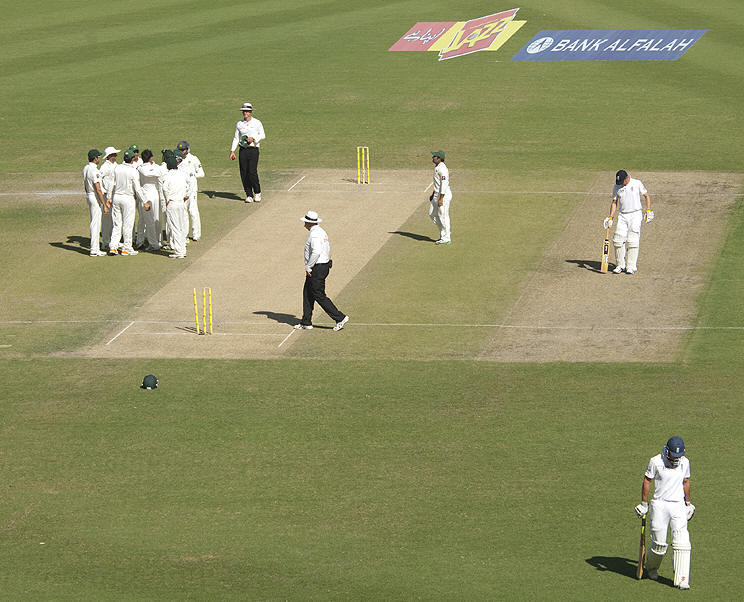 Departure of England's captain, Andrew Strauss.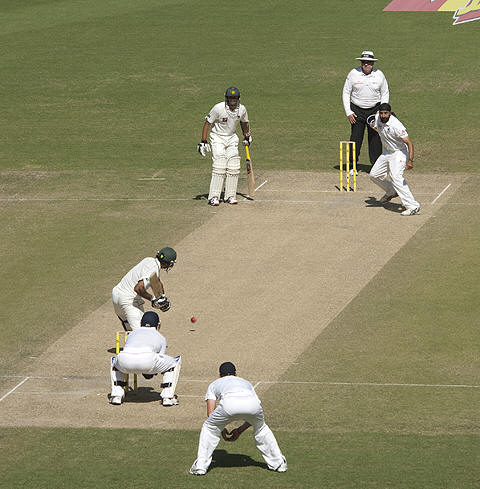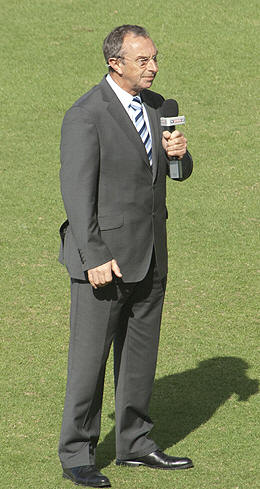 Pakistan vs. England, third test, day 2. David Lloyd ("Bumble")
50th Birthday Celebrations in Devon, England - February 2012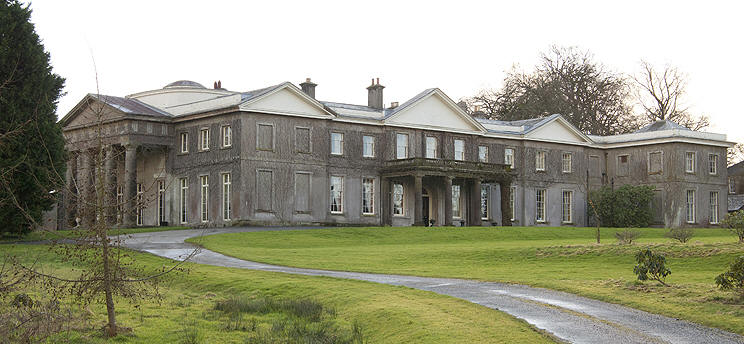 50th Birthday celebrations at Buckland House, Devon.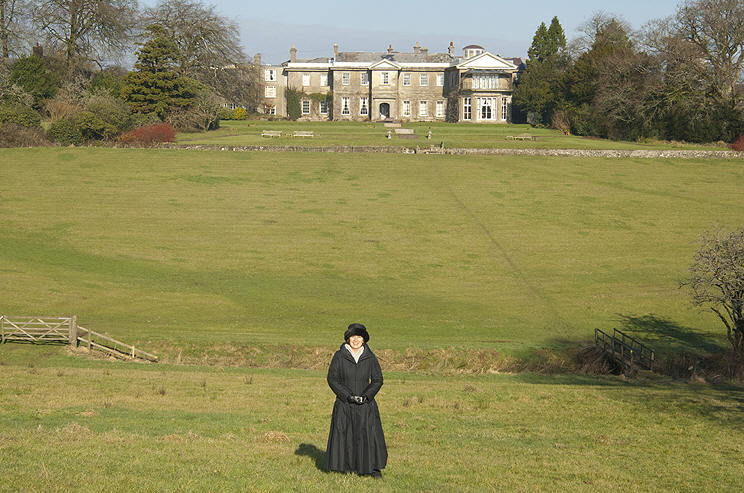 50th Birthday celebrations in Devon, England.
I had an amazing trip back to England for my (slightly early) 50th birthday celebrations with family and close friends - timed to coincide with UK school half-term holidays. Photos of this fabulous but personal event are on Facebook.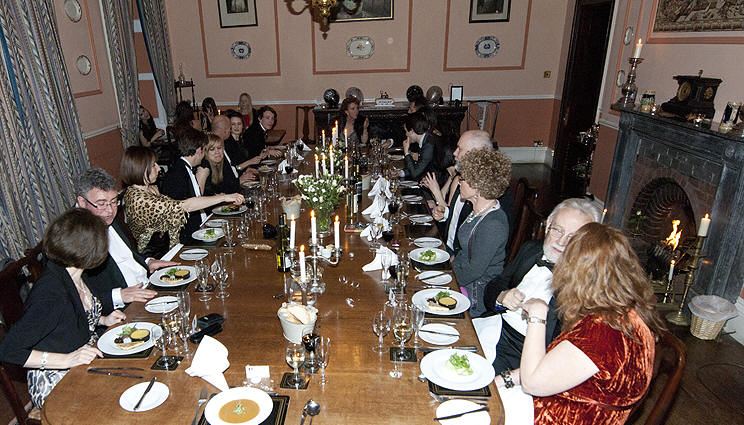 50th Birthday celebrations
We took advantage of the stunning location to see the English West Country in winter: great local pubs; excellent comfort food; log fires and friendly publicans; hot mulled wine and steaming cups of hot chocolate; stormy, moody coastlines with no crowds. Admittedly our living in a desert with relentless daily sunshine has made the cold, wet and windy weather refreshing rather than repressive!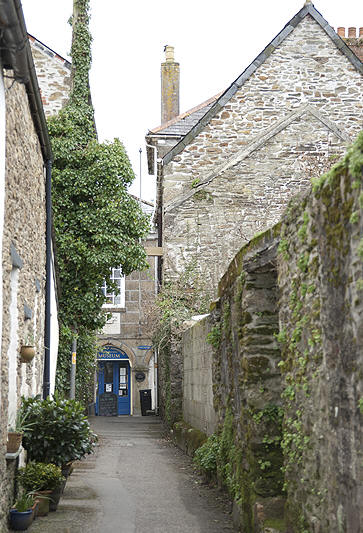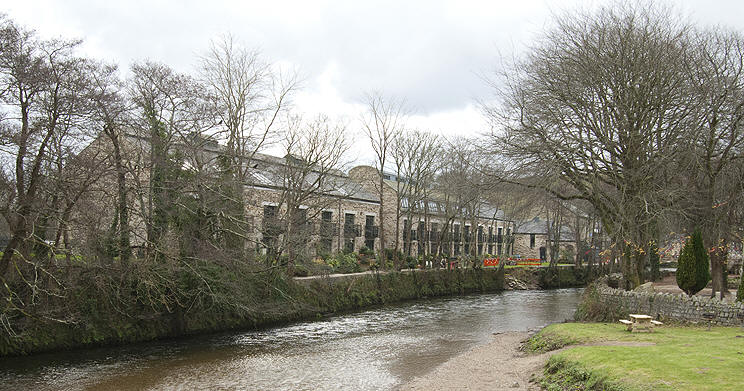 Lostwithiel, South Cornwall. 4.5 hours direct train journey from London.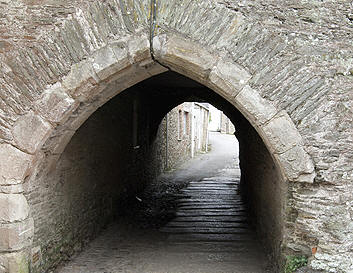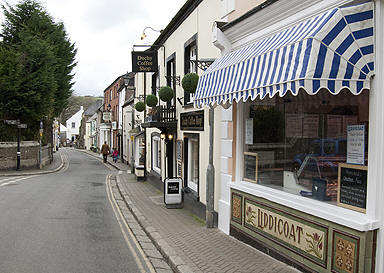 Loswithiel, Cornwall.
Lostwithiel is a 4.5 hour direct train journey from London and clearly popular with the affluent as a bolt-hole nestled amongst the beautiful countryside and coastlines of South Cornwall. It seems to have it all: family butchers and bakers; an excellent delicatessen; a well stocked library; thriving local pubs, cafés and restaurants and active social groups. Direct trains to London, Bristol, Plymouth and Manchester adds to its practical charm for those of us who still need to work for a living. All this makes Lostwithiel an attractive residential location as well as a holiday destination.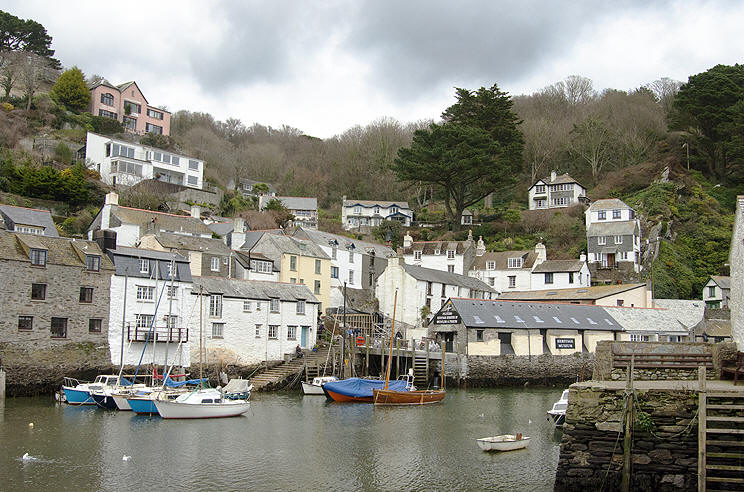 Polperro, South Cornwall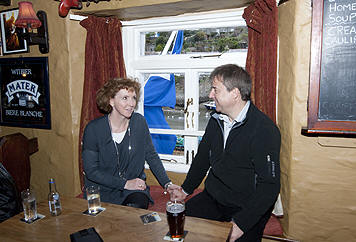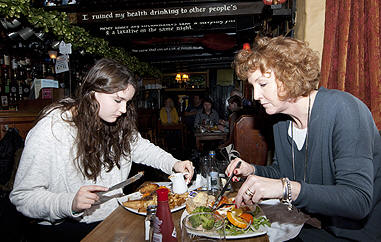 Pint and a pie in a local pub - The Blue Peter in Polperro.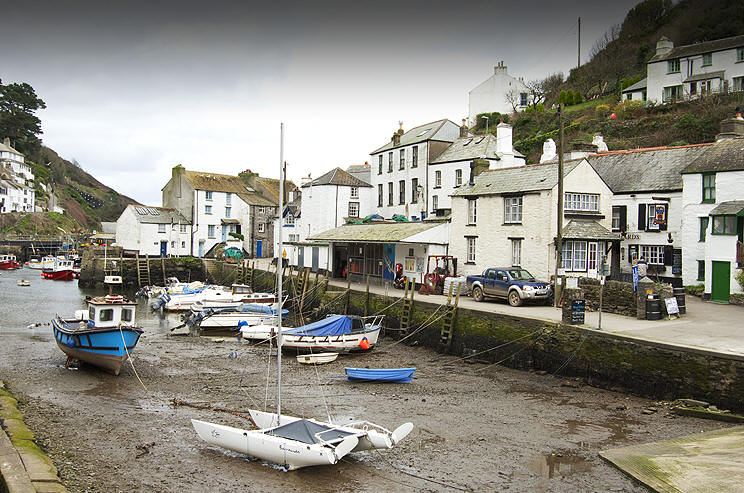 Polperro, South Cornwall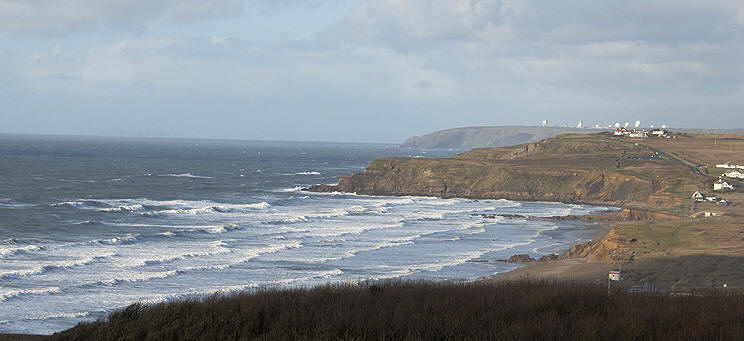 North Cornwall coast.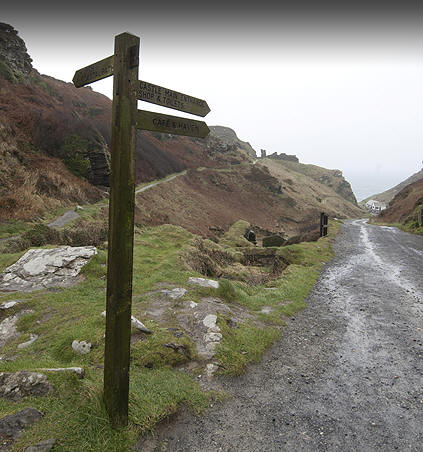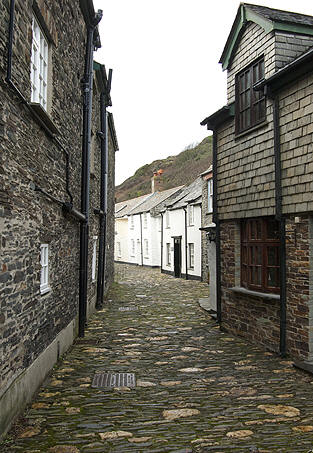 Tintagel, Cornwall Boscastle, Cornwall.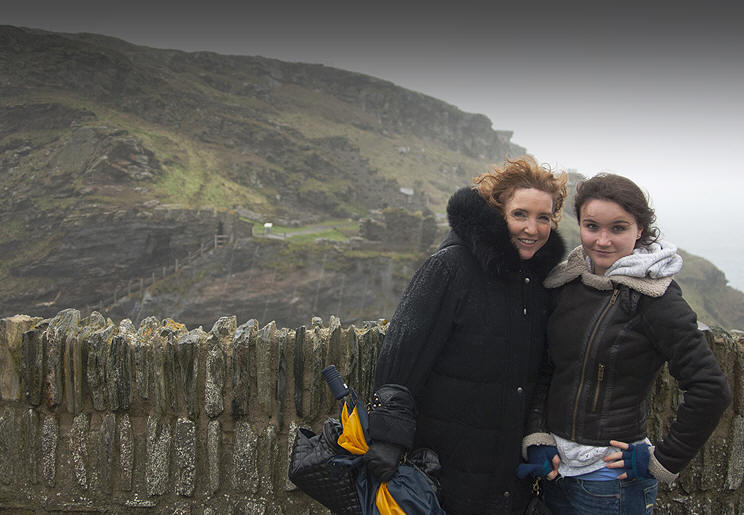 Windswept Tintagel on North Cornish coast.
The site of Tintagel Castle pre-dates even English recorded history. This is believed by some to be the site of Camelot, the seat of the legendary King Arthur and the Knights of the Round Table. What we do know is that after a period as a Roman settlement and military outpost, Tintagel became a trading settlement of the Celtic kings of Cornwall during the 5th and 6th centuries. Before that who knows? What remains today is what Richard, Earl of Cornwall, built in 1233. At this time Tintagel was already associated with the legend of the conception of King Arthur by Uther Pendragon, the result of his seduction of Queen Igraine. The site of his castle was possibly a deliberate act by Richard to associate himself with the ancient Kings of Cornwall.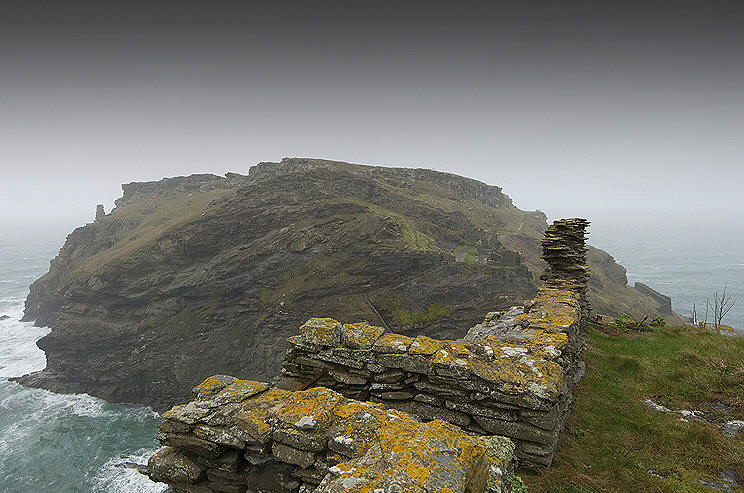 Stormy Tintagel, Cornwall.
1998 excavations of Tintagel have revealed high-status imported Mediterranean pottery of the 5th and 6th centuries, as well as some fragments of fine glass believed to be from 6th or 7th century Málaga in Spain. Even more remarkable was a 1,500 year-old piece of slate on which remained two Latin inscriptions. The second inscription reads: 'Artognou, father of a descendant of Coll, has had (this) made.' Who exactly Artognou was continues to be the subject of lively speculation.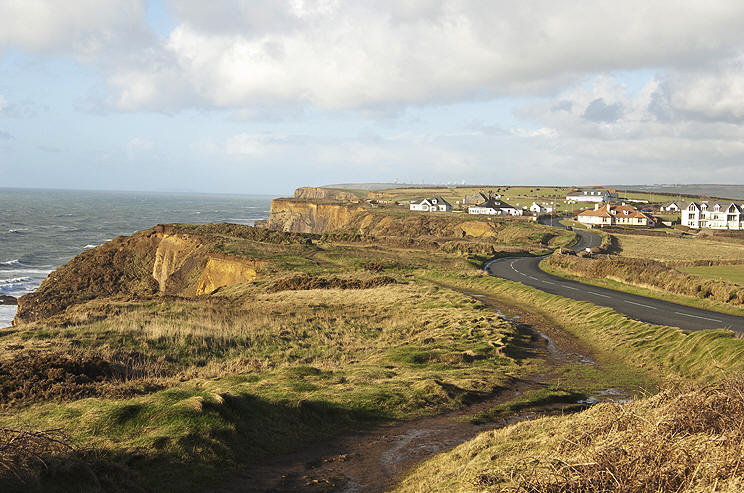 North Cornwall coast.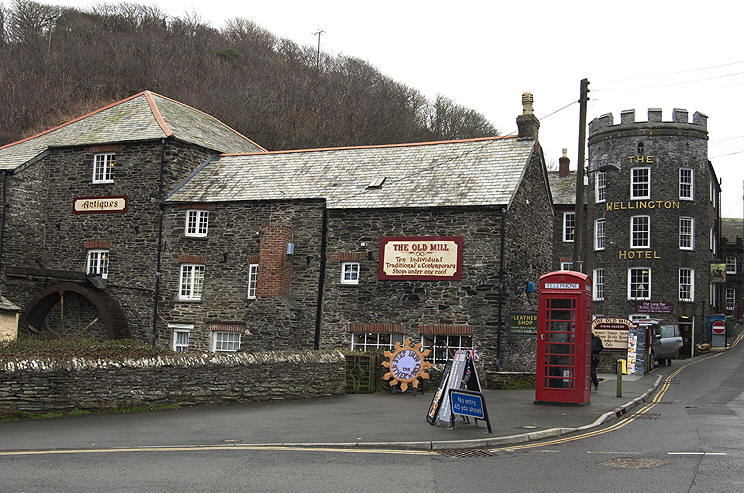 Boscastle, North Cornwall.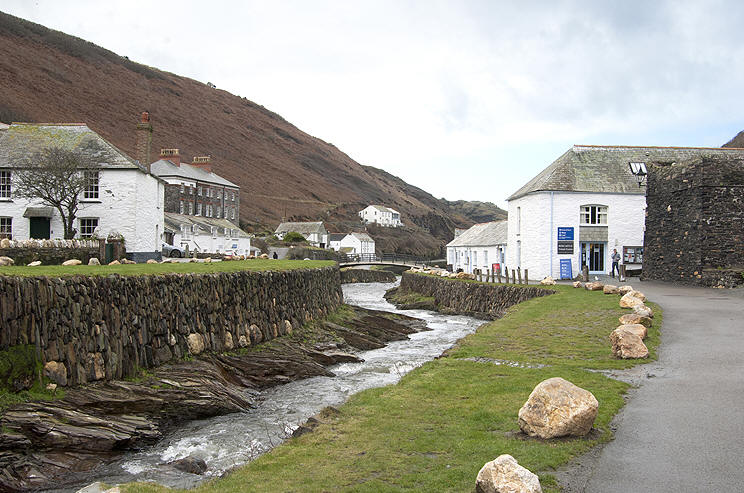 Boscastle, North Cornwall.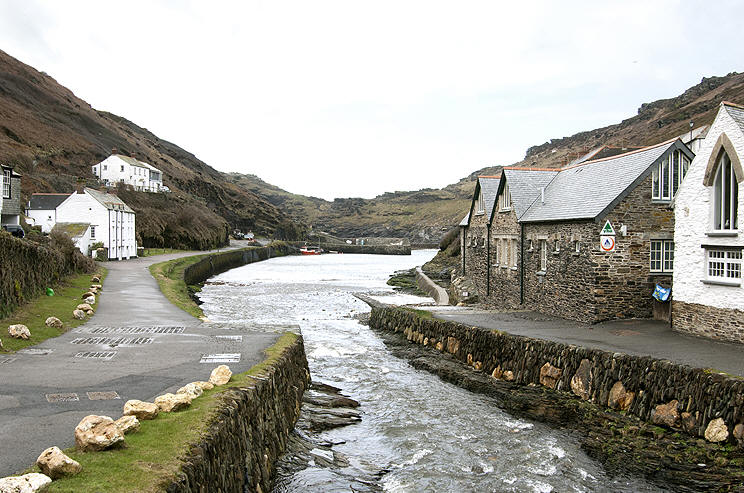 Boscastle, North Cornwall.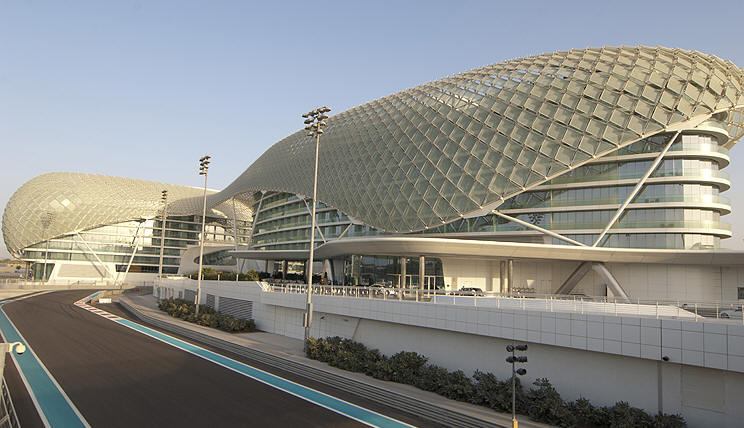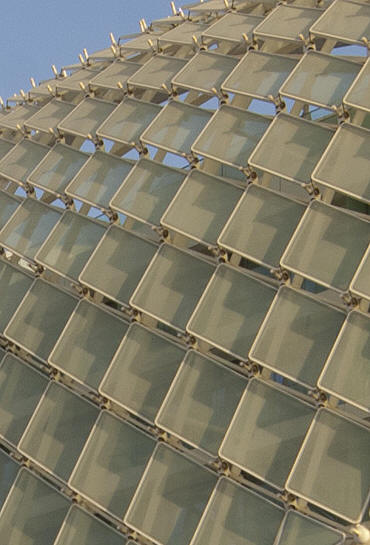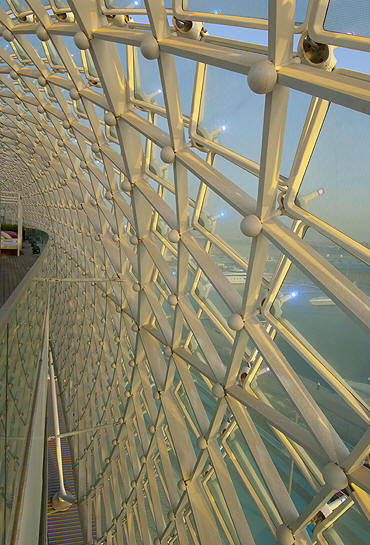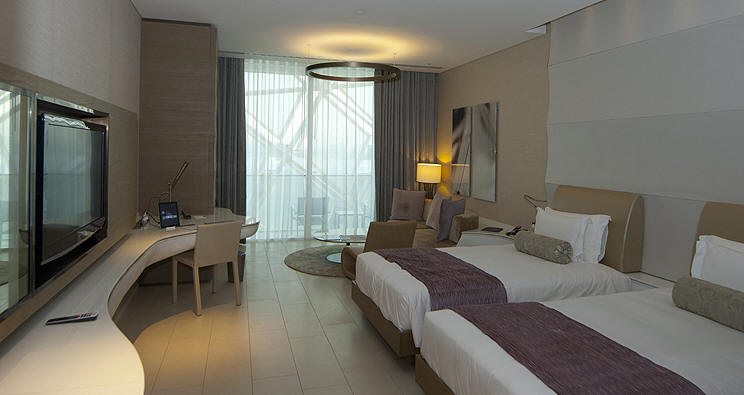 Viceroy Hotel, Yas Island. Abu Dhabi Grand Prix circuit.
Oman - April 2012.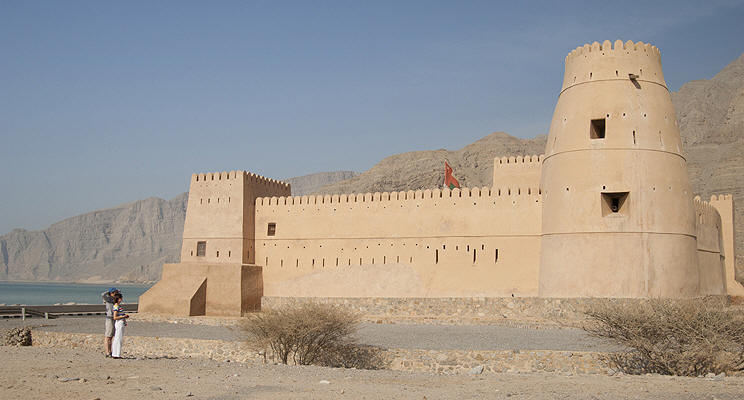 Road to Khasab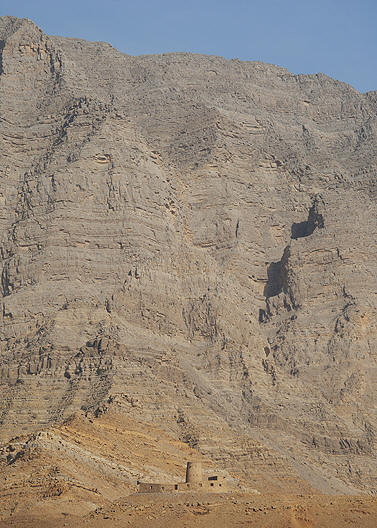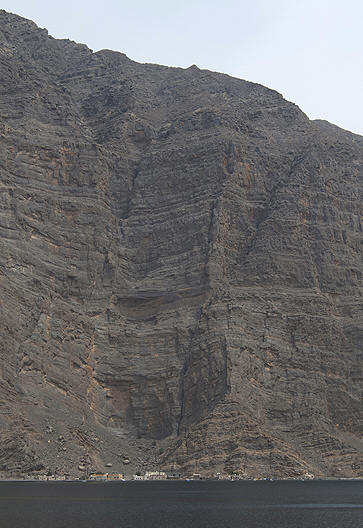 Road to Khasab - Castle Musandam Peninsula boat trip - village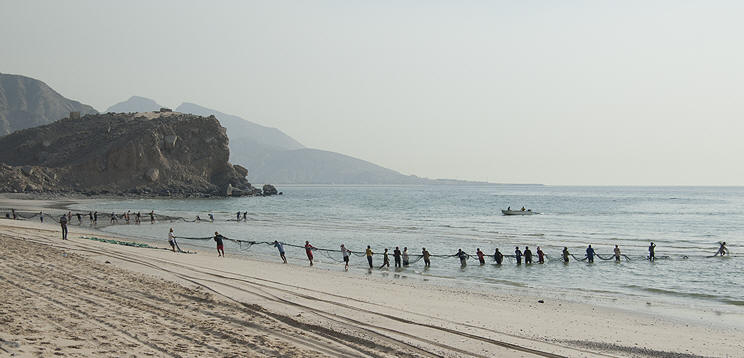 Road to Khasab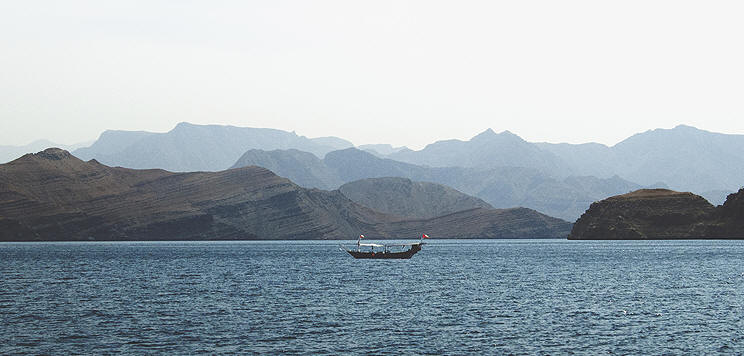 Musandam Peninsula boat trip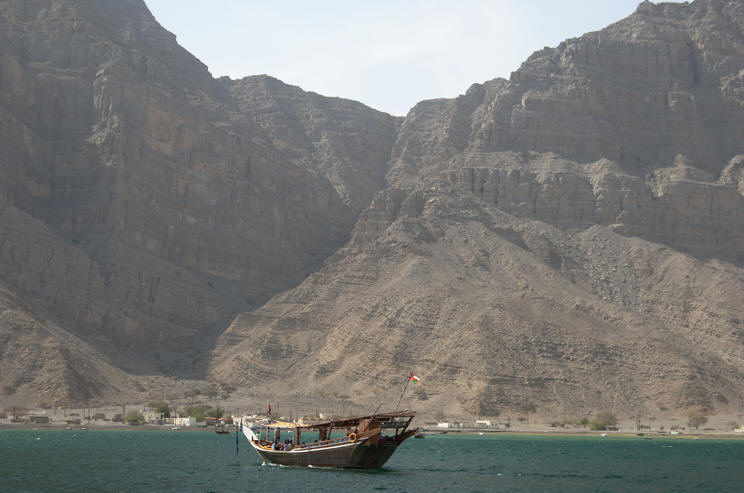 Musandam Peninsula boat trip
See other trips to Musandam in 2009, 2010 and 2015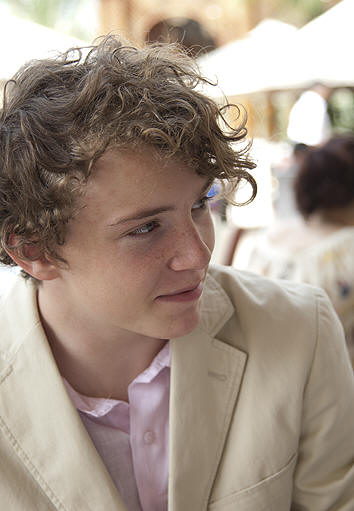 Edward Burj Al Arab from Al Qasar
Dhofar, Oman - Khareef (Monsoon) Season - August 2012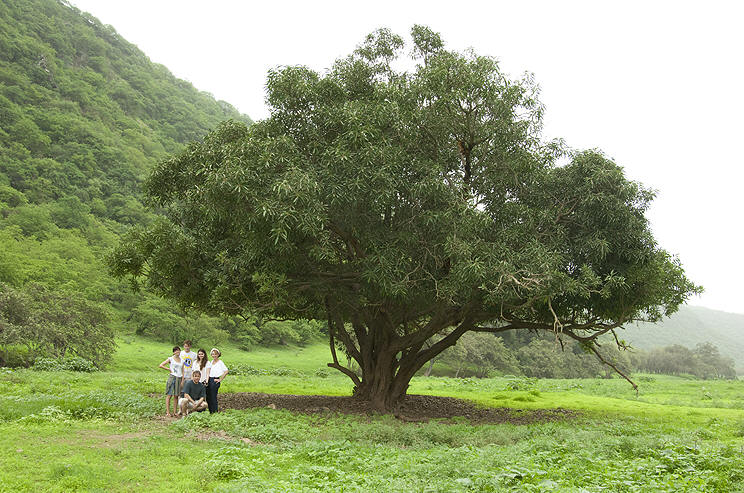 Wadi Darbat, Oman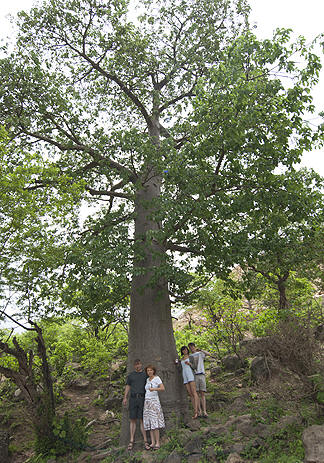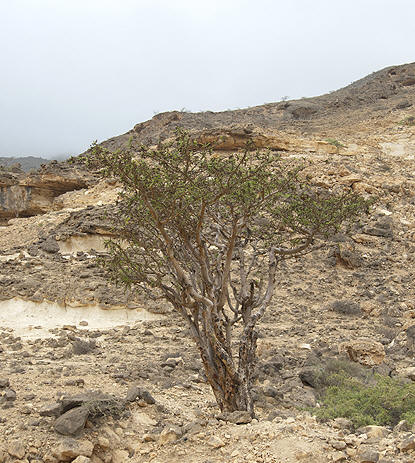 Baobab Tree Frankincense Tree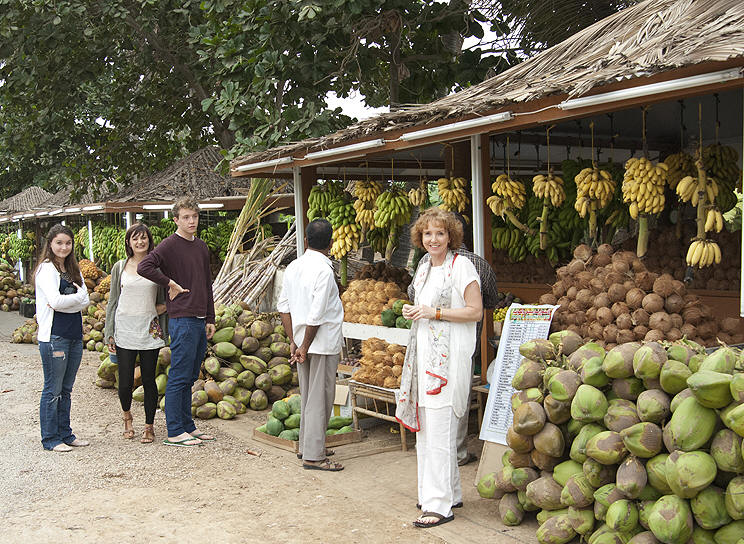 Locally grown tropical fruit, Salalah. Coconuts, mangos, sugar cane, papayas and bananas and one we didn't recognise.
As I've spent much of my life in the deserts of the Middle East I've long wanted to visit the Dhofar region of Oman to experience the dramatic change in climate. This piece of the Omani coastline just catches the monsoon rains (called Khareef in Oman) between June and September. This leads to a cooler, tropical climate where the locals can grow bananas, coconuts and mangos. However the region is most famous for the Frankincense Tree whose sap produces an aromatic resin which has been traded on the Arabian peninsula for 5000 years. It was reputedly given to the infant Jesus with gold and myrrh and was used in many religious ceremonies. Frankincense used to be traded for its equivalent weight in gold.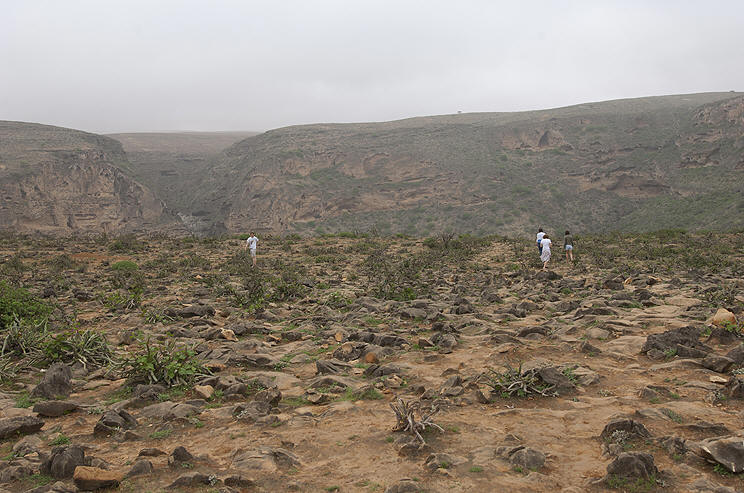 Tayq Cave Sinkhole
Stopping only to refuel, the drive from Dubai to Salalah took 13 hours across mainly hot, dusty, featureless desert. The route curves around the Rub'al Khali ("Empty Quarter"), the largest sand desert in the world. However the contrast on reaching Salalah was stark. At 6.00pm in early August we climbed into the mist covered mountains outside Salalah and watched as the outside temperature dropped from 104ºF (40ºC) to 86ºF (30ºC) in a matter of minutes. We had to turn on our windscreen wipers and fog lights as visibility was reminiscent of a familiar British fog . As we descended to the other side we could see banana groves, coconut palms and the Indian Ocean. It took us another hour to reach our hotel, The Marriott Resort in Mirbat, about 80km along the coastline from Salalah.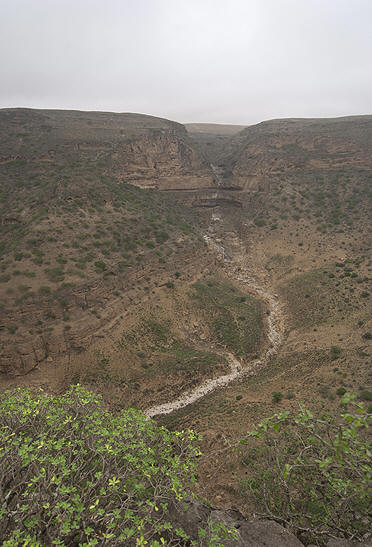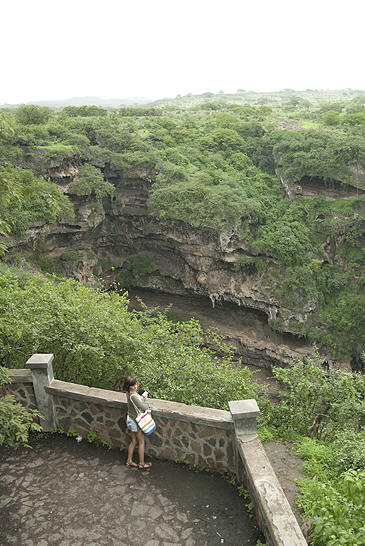 Tayq Cave Tawi Atayr Sink hole - "The Well of Birds"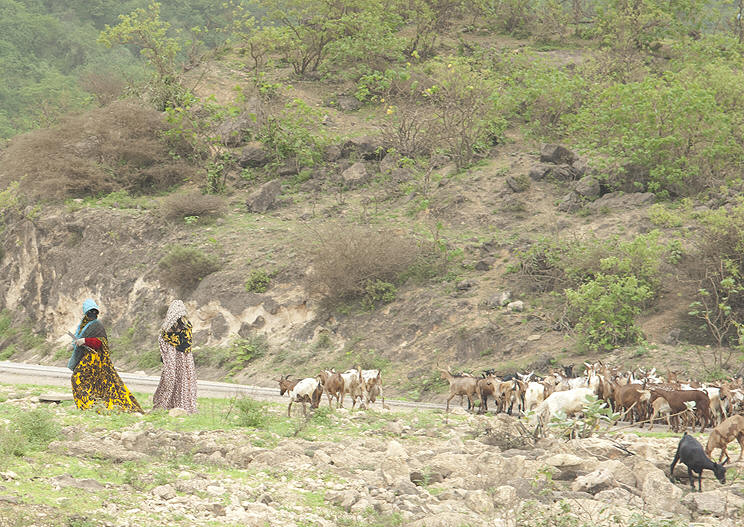 Veiled female goat herders.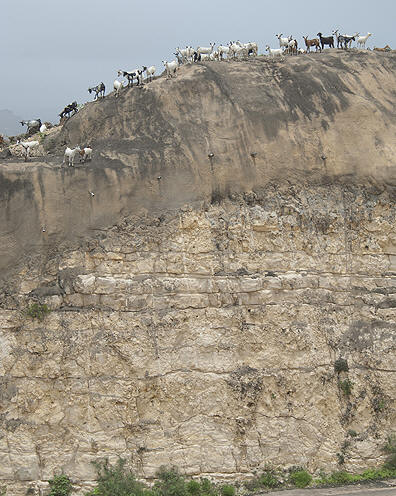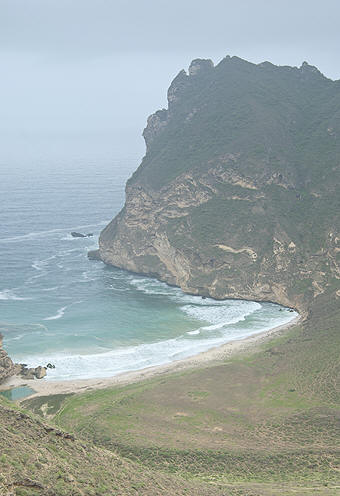 Goats Isolated, empty beaches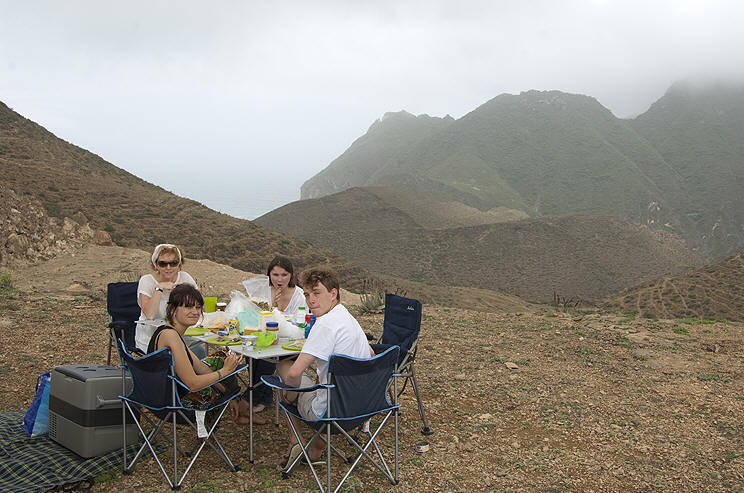 Cool mountain picnic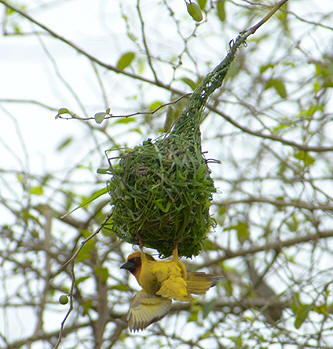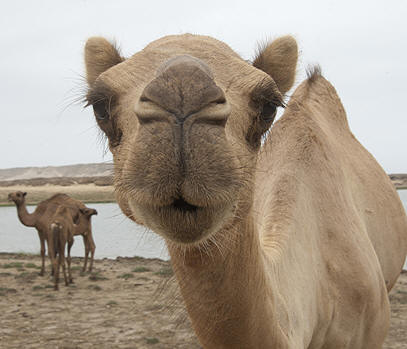 Omani Wildlife
A night time stroll along the deserted beaches, with a powerful torch, revealed a carpet of crabs playing in the surf. Green turtles and loggerhead turtles are seen nesting on the beaches and by day exotic birds fill the sky with colour and noise. Herds of camels, goats, donkeys and cows wander freely. Considerate local drivers flash their lights to warn each other if they are spotted grazing too near the roads.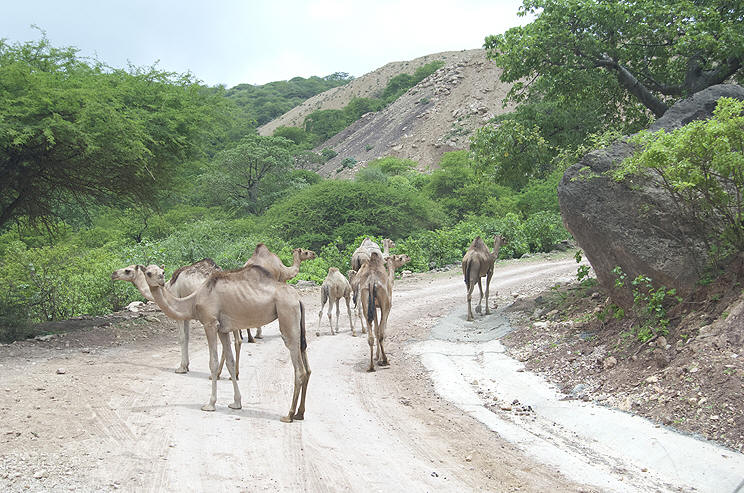 Camel and other livestock wander freely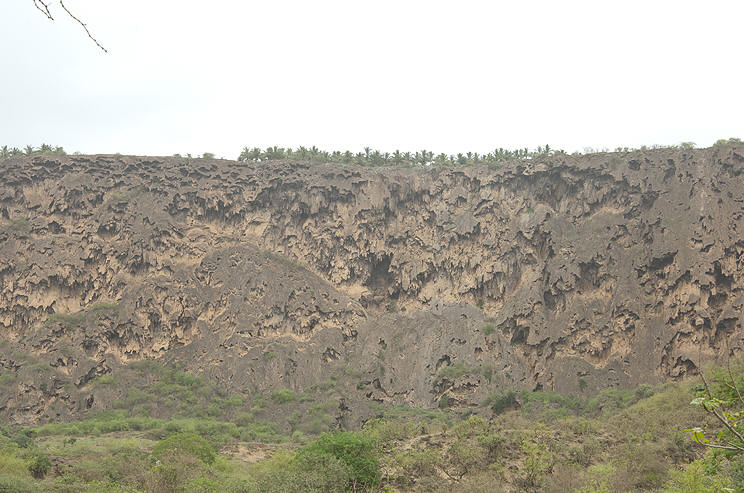 Travertine Curtain near Mirbat - a petrified waterfall.
Spectacular mountain scenery and geological oddities such as huge sink holes, blow holes, caves and petrified waterfalls (above) contrast with the sandy beaches and dusty desert.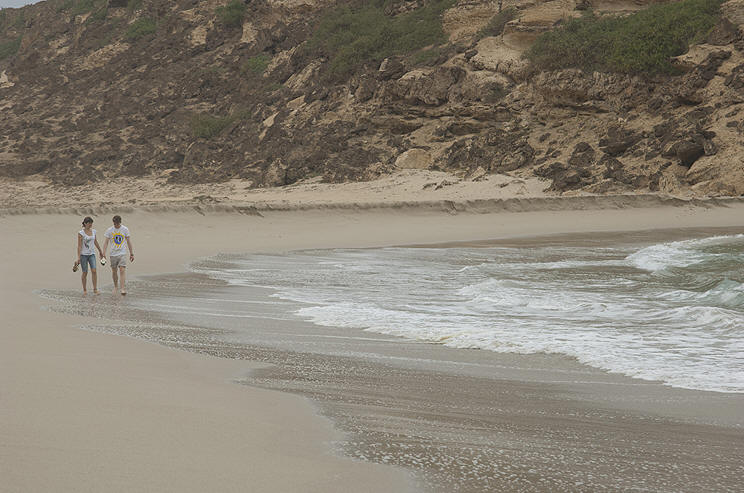 Indian Ocean during Khareef Season
The hotels were deserted due to our visit being during the Islamic holy month of Ramadan, when Muslims traditionally fast during the day. Whilst visiting Oman in summer would be prohibitively hot between June and September, it is the best time to visit Dhofar, due to the Khareef (monsoon) weather. We were therefore able to combine optimal weather conditions with exclusivity. The beaches, mountains and roads were empty. The compromise was accepting that the hotel ran limited staff numbers and were only allowing alcohol to be served in our private rooms. In our case this was a large exclusive balcony overlooking the ocean, so it was not a hardship.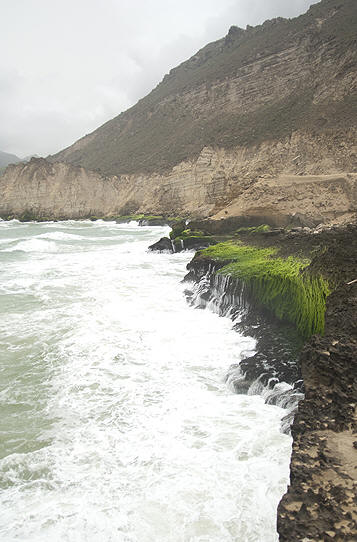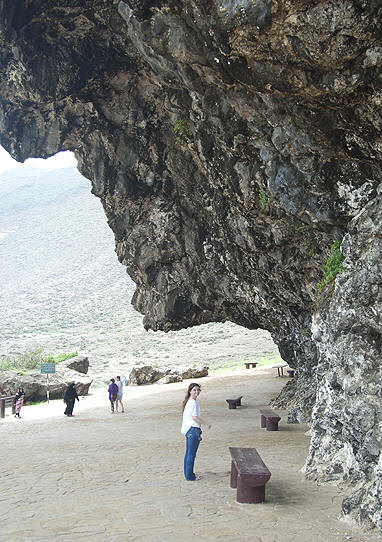 Wadi Darbat
The photograph of the donkeys in Wadi Darbat (above) was taken on the same day and 20 minutes after the photograph of the camels (below). What makes the Dhofar Region unique for me is the contrast between hot, dry desert and wet, lush tropical vegetation. There are more spectacular deserts (Saudi Arabia for example) and wetter lusher tropics, but few places have them within a 20 minute drive of each other.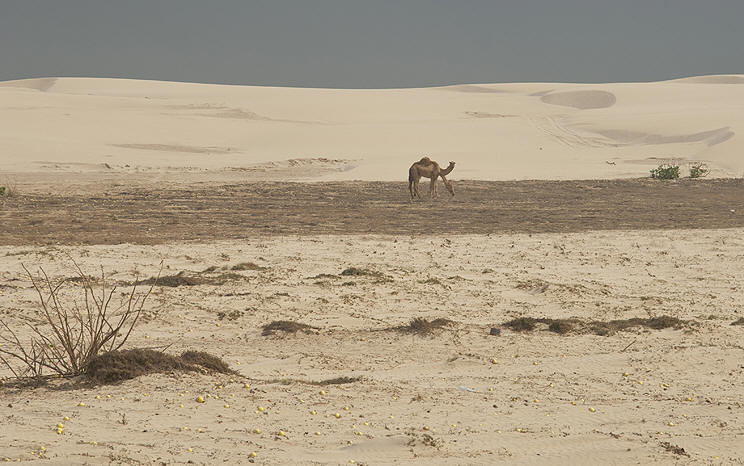 Camels, near Mirbat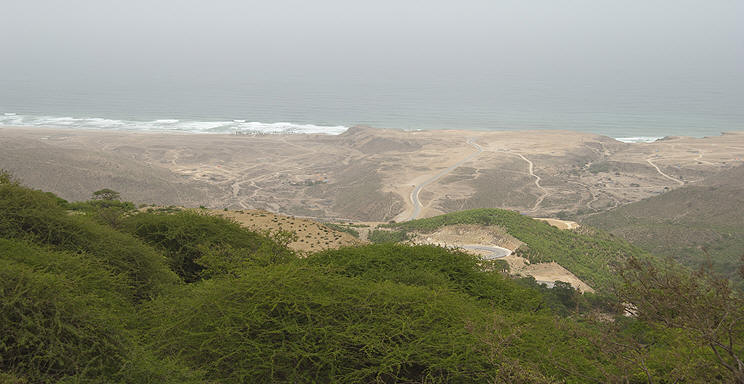 Ocean View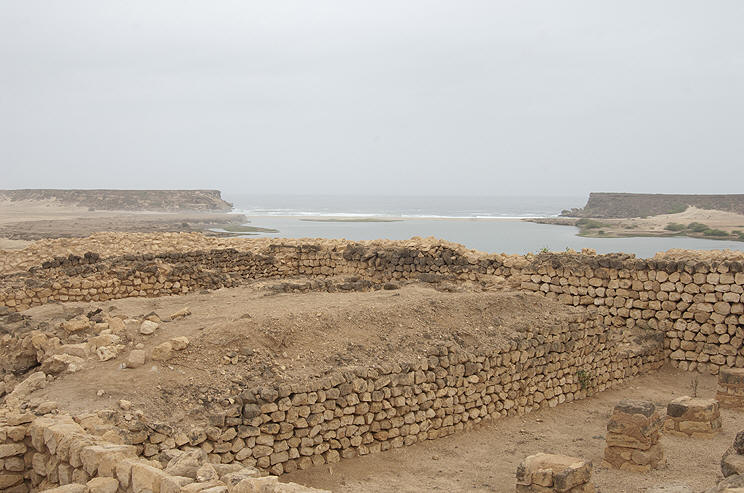 Khor Rori (Sumhuram) UNESCO World Heritage Archaeological site
The economy and history of Dhofar is centred around Frankincense. It was traded in ancient times as far as China and Zanzibar. Khor Rohri, the ancient city said to be the location of Queen Sheba's Castle, reveals the remains of the main sea port involved in the export of this precious commodity and dates from the third century BC. The port fell into disuse after the inlet silted up.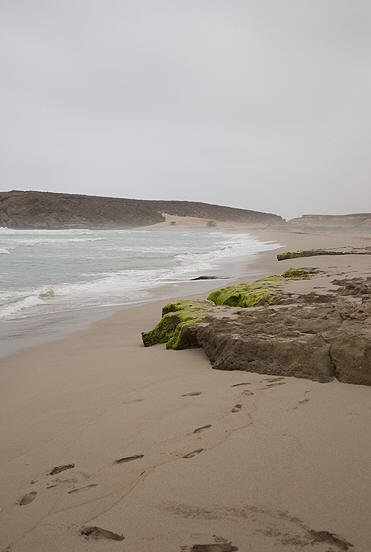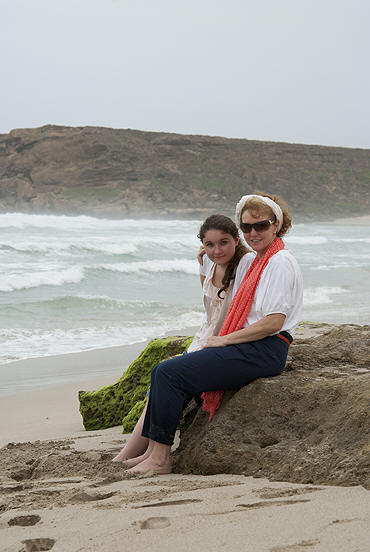 Unspoilt and Empty Indian Ocean beaches
The strong ocean currents during the monsoon season meant there were no boat trips or scuba diving excursions and sea swimming was strongly discouraged. A gentle paddle revealed that the sea was surprisingly cold.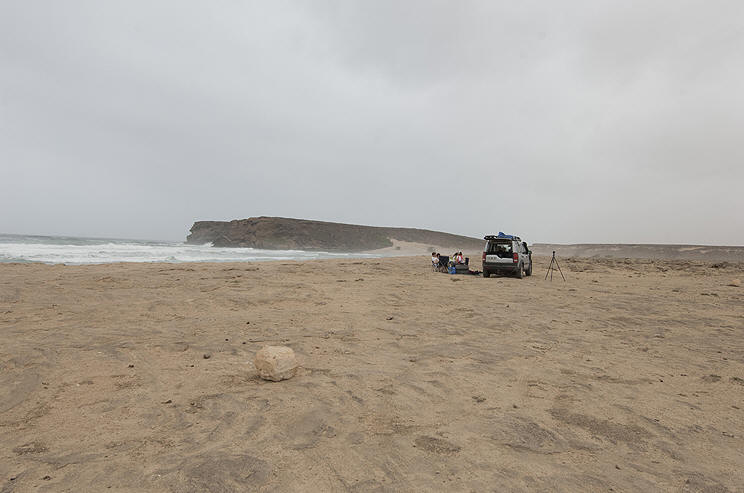 Remote Indian Ocean Picnic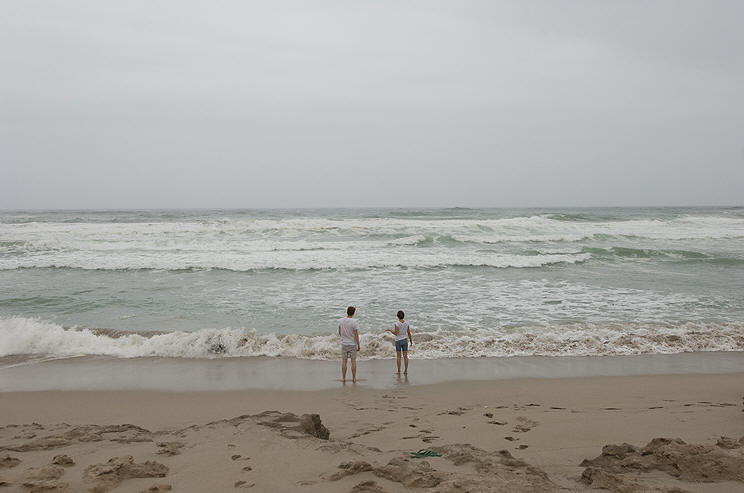 Indian Ocean
The sea was cold, the winds cool and the sky overcast, making it uniquely comfortable to sit outside on the beach in the Arabia Peninsula in summer.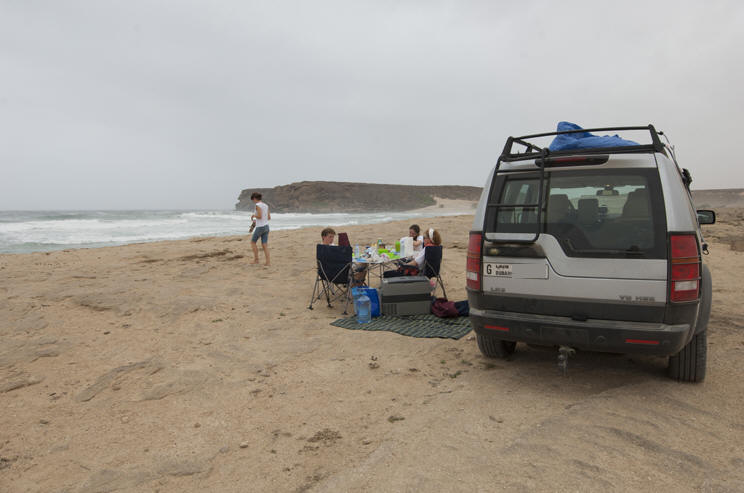 Picnic
Apart from Clair's excellent planning the other hero of the trip was our Land Rover. Fully laden with a roof rack carrying luggage and provisions for five passengers was no problem, even on the steepest climbs. Its off road capabilities were tested daily to access remote and beautiful picnic spots on beaches and mountains. A large portable refrigerator kept our picnics, wine and beer chilled to perfection. If you fly to the region we strongly recommend hiring a four wheel drive vehicle.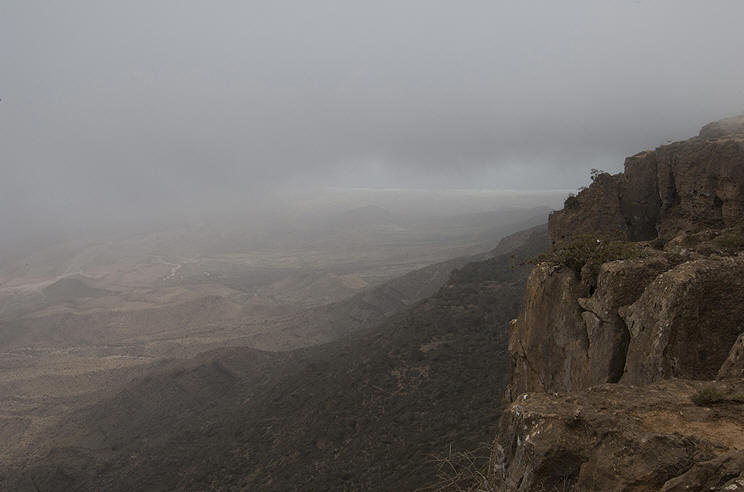 Mountain view and Khareef (monsoon) weather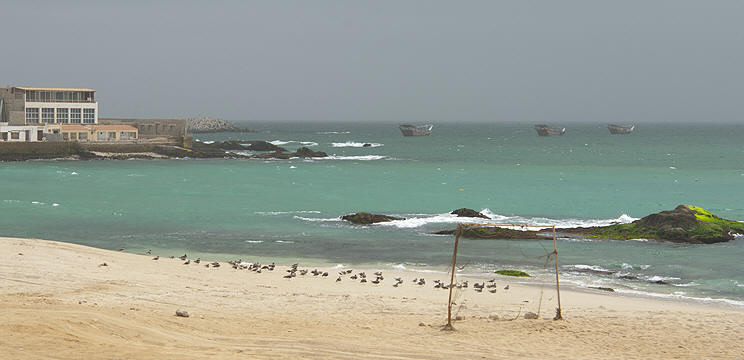 Mirbat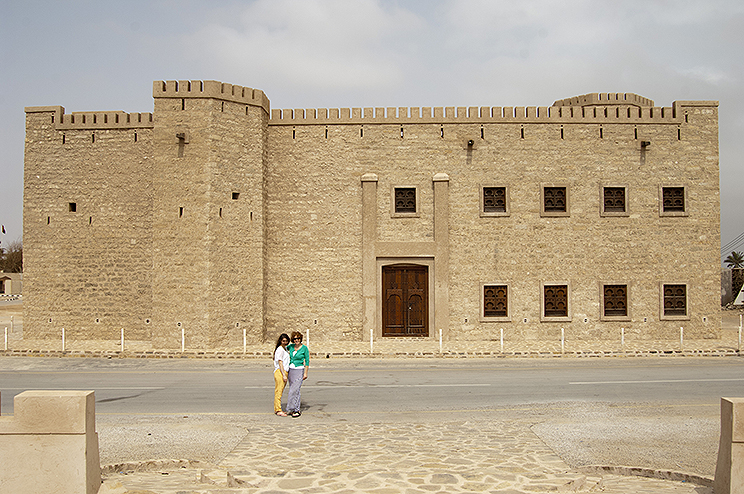 Mirbat Castle
Mirbat Castle is the site of The Battle of Mirbat in 1972 when 9 British SAS soldiers supported by 30-40 local soldiers and militia successfully repelled 300 armed Communist Guerillas. They took casualties of 3 killed and one wounded compared to over 80 guerillas killed.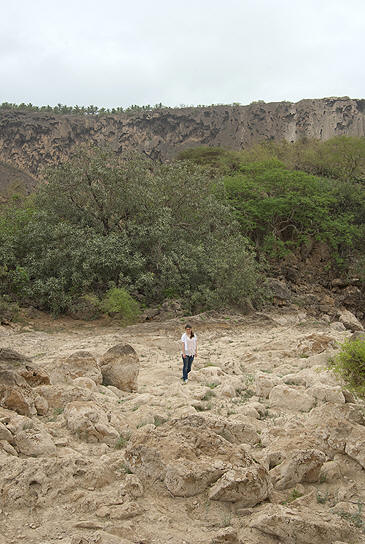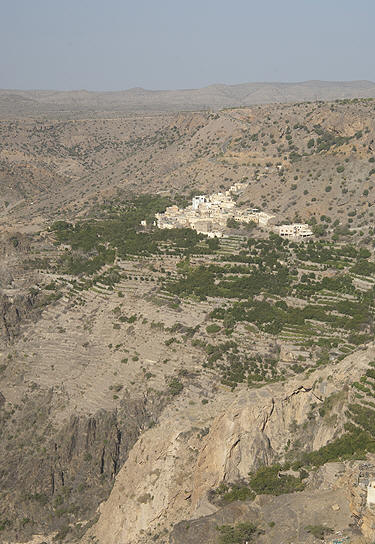 Wadi near Travertine Curtain View from Sahab hotel, near Nizwa
On the return to Dubai we broke our journey at the Sahab hotel near Nizwa, which is a 10 hour drive from Mirbat and a further 6 hours to Dubai. The route to the hotel was exciting and is only possible (or allowed by the police check point at the bottom of the mountain) in a 4 wheel drive vehicle. Our fully laden vehicle had to use the low ratio gear box in parts as the climb was steep. The journey was rewarded with fabulous views and a climate that was equally as cool as Salalah owing to its elevation of 2,500 metres. Like our hotel in Mirbat it was almost deserted due to the holy month of Ramadan. An informal "bring your own" policy meant we could enjoy our own cocktails and bottles of wine as we sat and ate outside, whilst admiring the spectacular views in the cool evening air. The food was very good (contrary to reports on Trip Advisor) and the service excellent.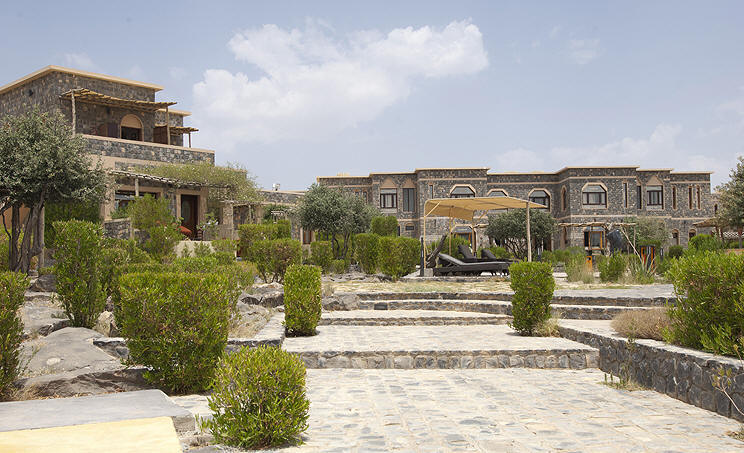 Sahab Hotel, near Nizwa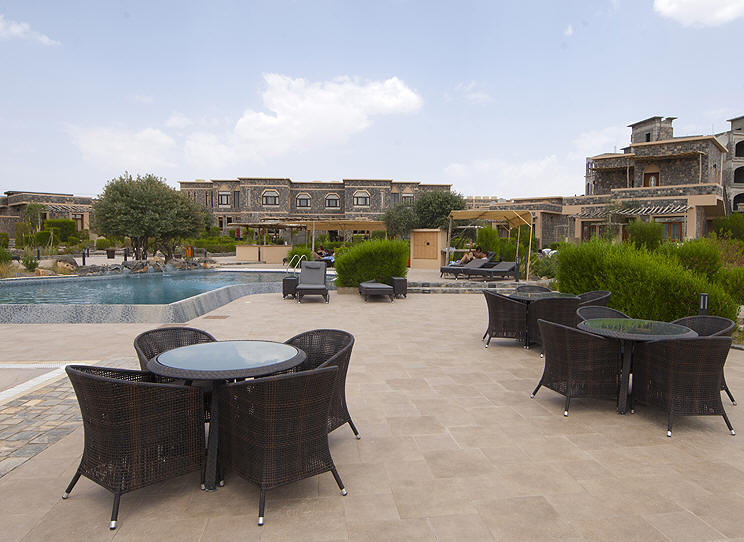 Sahab Hotel, near Nizwa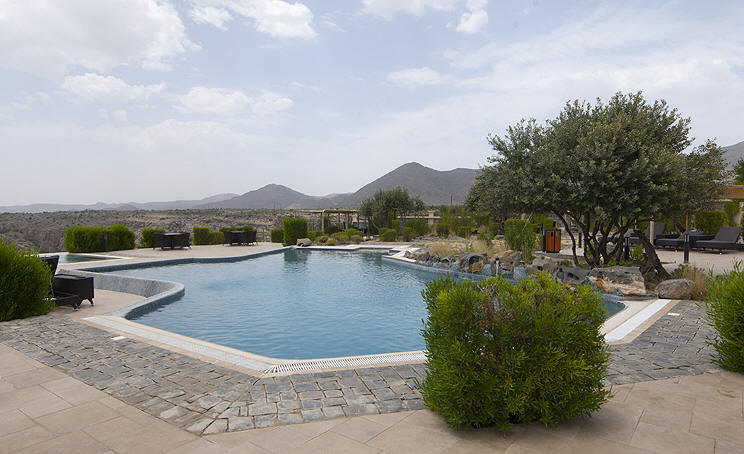 Sahab Hotel, near Nizwa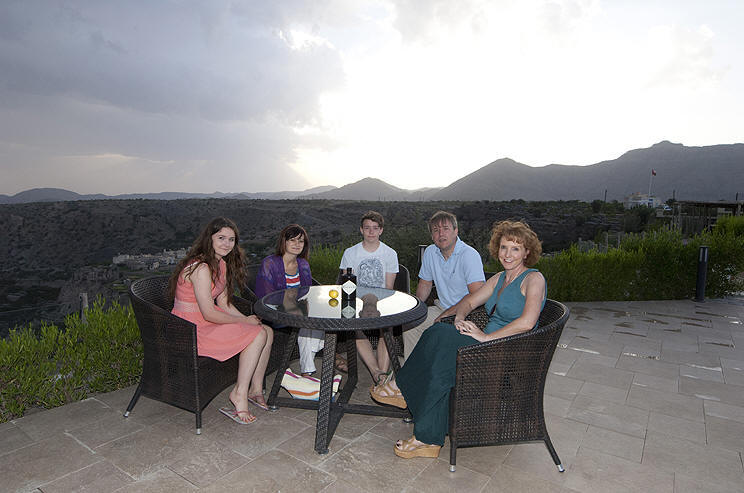 Sahab Hotel, near Nizwa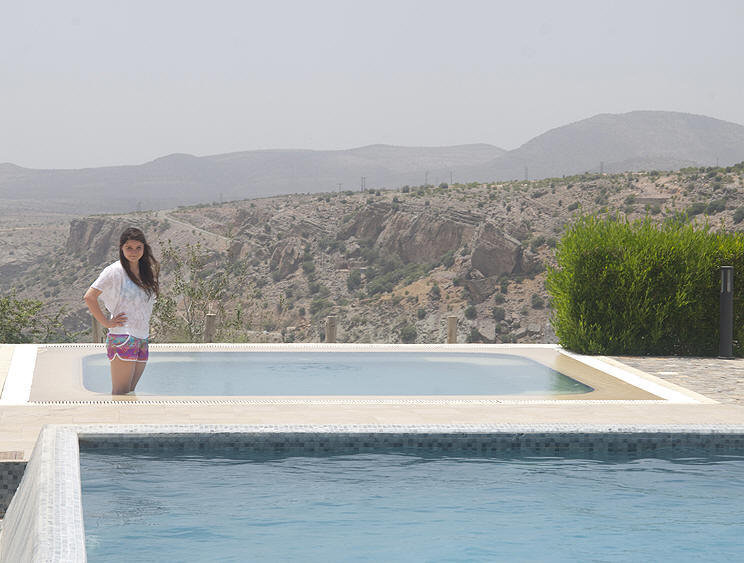 Sahab Hotel, near Nizwa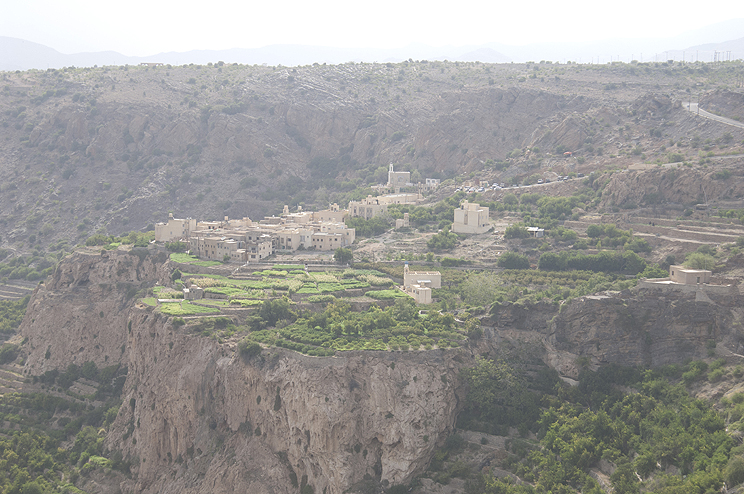 View from Sahab Hotel, near Nizwa
This year, due to Ramadan coinciding with the Khareef season, the region was empty during our visit, as were the roads to and from Salalah. The fact we travelled on a Friday (the weekend on this part of the world) further reduced the traffic. But apparently during the Eid holidays (celebrating the end of Ramadan) tourism peaked to an all time high with over 94,000 visitors to Salalah in about 12 days. Colleagues of mine reported long waits in immigration posts, 3km queues for petrol and one petrol station even ran out of fuel, which is a real problem in an area where you often need a full tank to get from one petrol station to the next. Apparently schools had to be opened to provide refugee type accommodation for tourists as the hotels and guest houses were full. The high volume of traffic during the Eid break contributed to a large number of fatal traffic accidents on this road, including one which killed an ex-colleague of mine. This is a poorly maintained road, often single track in each direction, and the journey is long, hot, and boring. Between 15th and 24th August 56 people died in road accidents across Oman. On The Al Ain to Salalah road these were mostly due to dangerous overtaking. Clearly, if you are not Muslim, the best time to visit Dhofar is during Ramadan when it falls in the Khareef season.
We recommend the Sahab Hotel which was excellent. The Marriott is also very good but only if you enjoy being remote (which we definitely did) and have a good four wheel drive vehicle to explore the area. We had an enjoyable Iftar meal at the Crowne Plaza in Salalah in a restaurant on the ocean front, which looked a good option if you wanted to stay in Salalah. If you fly to Salalah you can rent 4 X 4 vehicles from Budget-rent-a-car. An essential guide to the area is "Oman Off Road" published by Explorer Publishing.
Godalming, Surrey - September 2012
A quick trip back to England to settle Verity into Charterhouse, her new boarding school.
Verity's new boarding School, Chaterhouse in Surrey.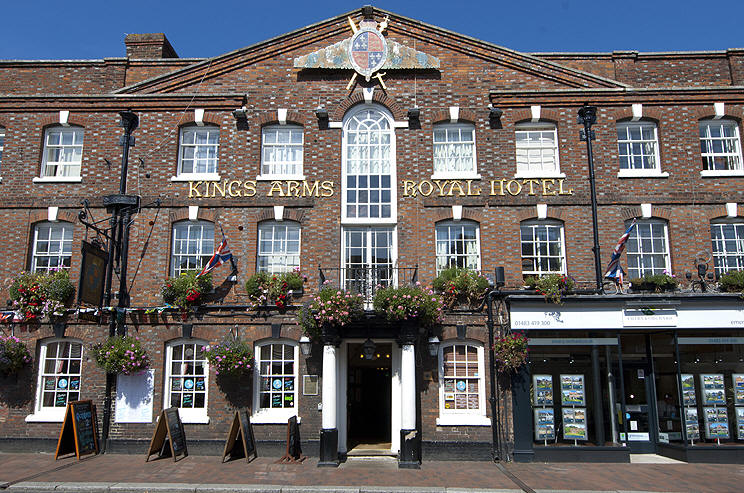 Local hotel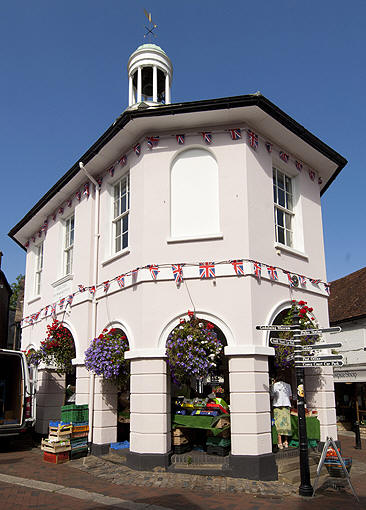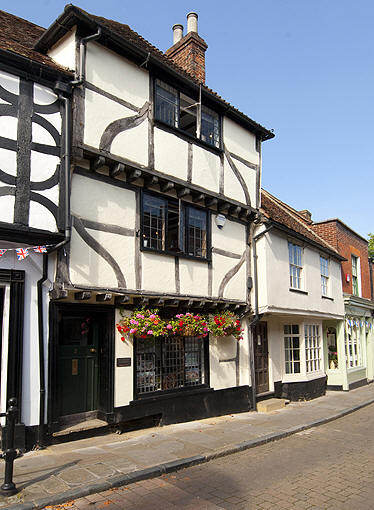 The Pepperpot, Godalming's former town hall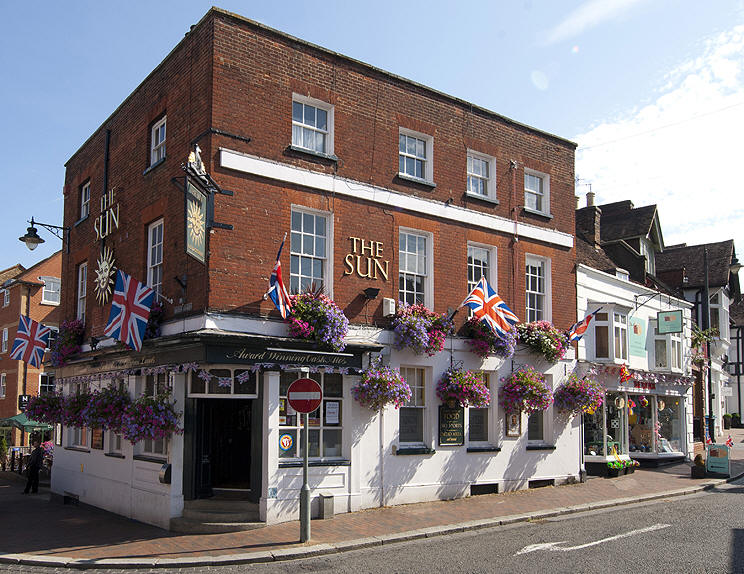 Godalming is a charming and affluent, historic market town.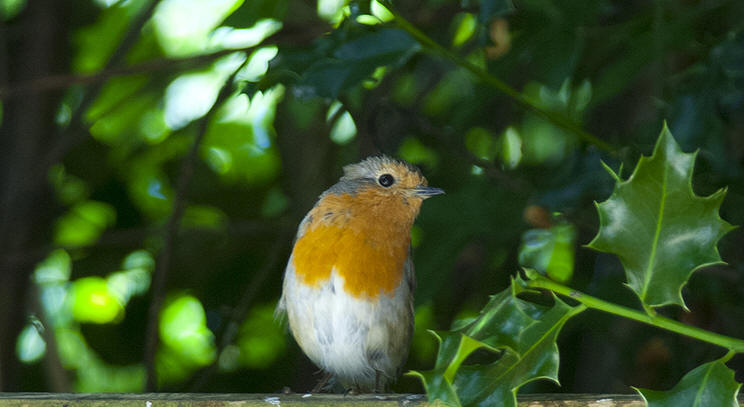 Robin
Bath (revisited) - September 2012
The City of Bath is a World Heritage Site.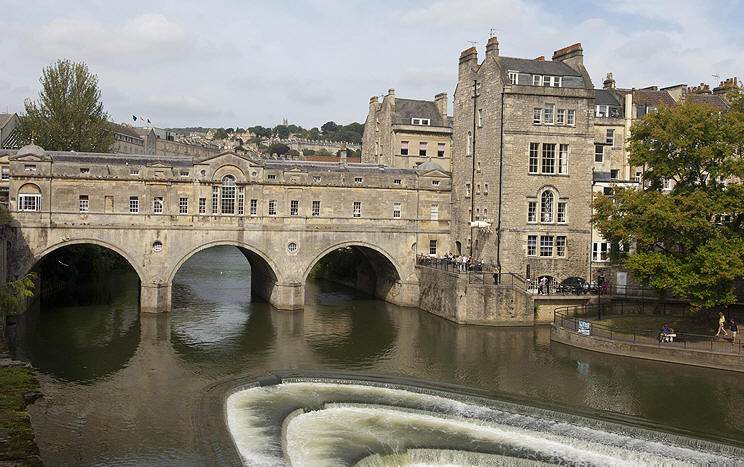 River Avon, Bath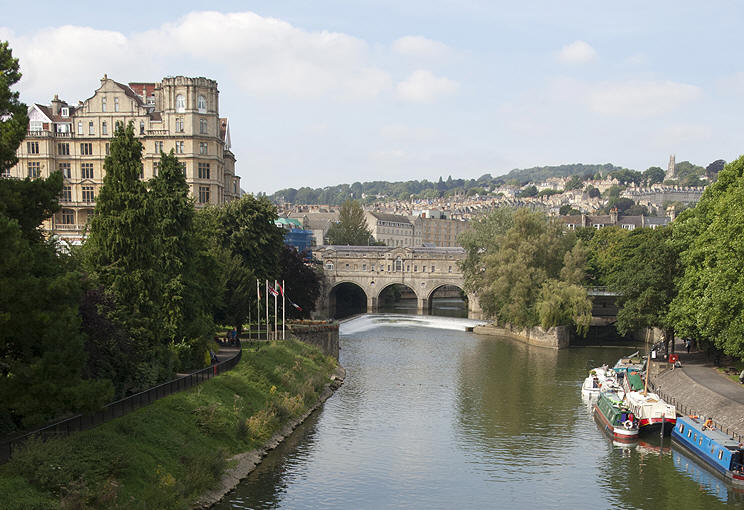 River Avon, Bath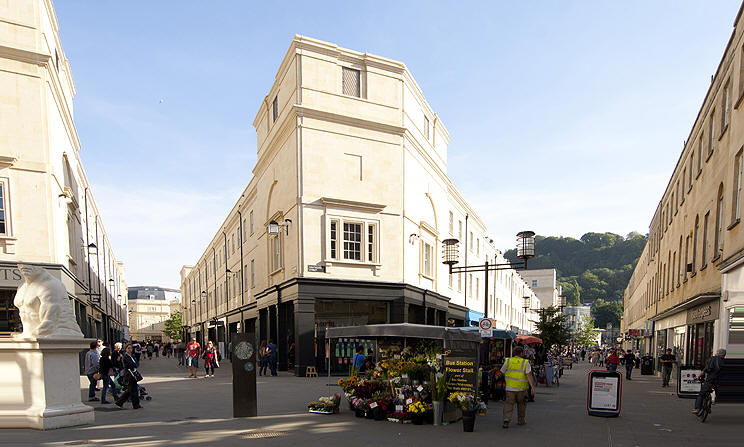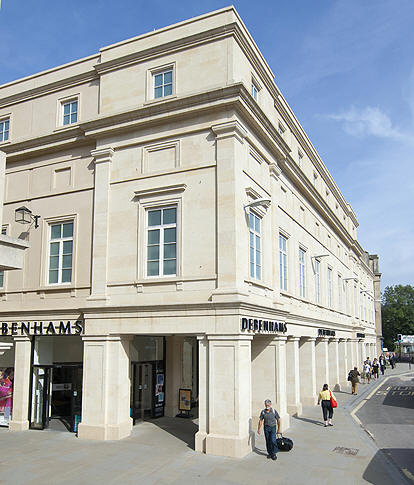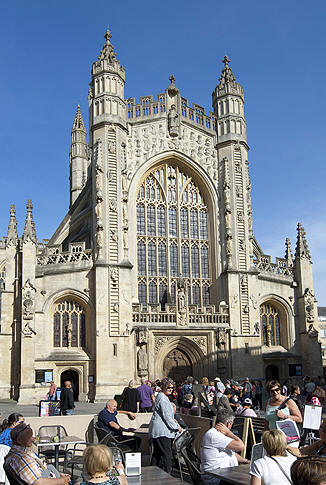 Just to prove modern town planning can be sympathetic with historic buildings.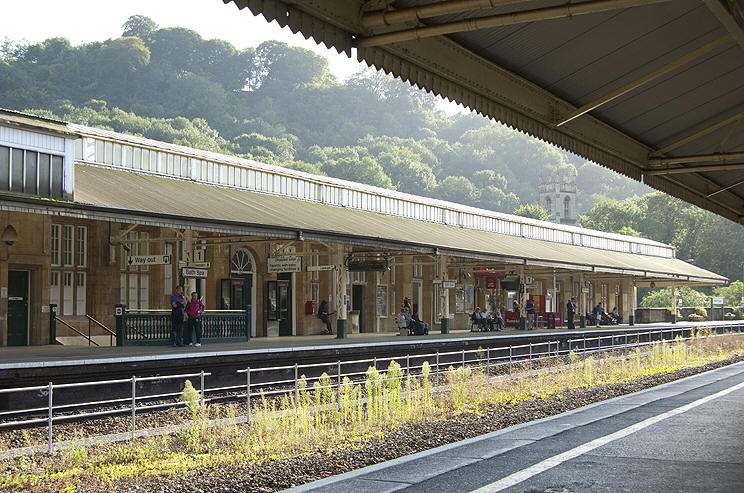 Bath Spa railway station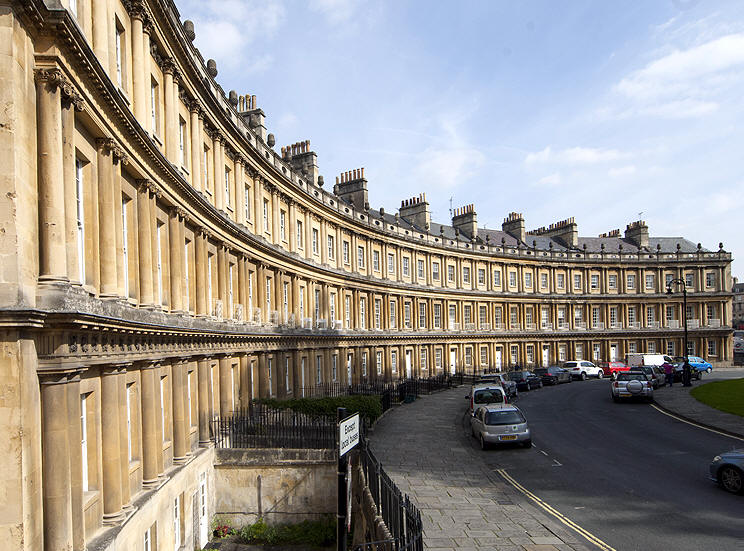 Georgian Architecture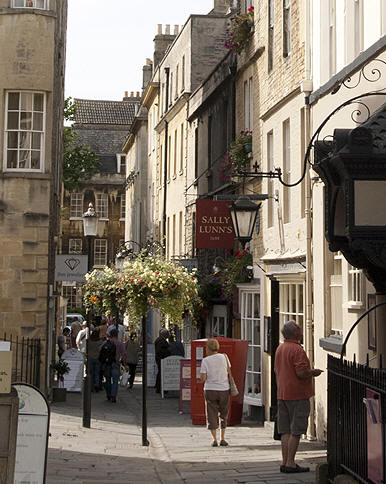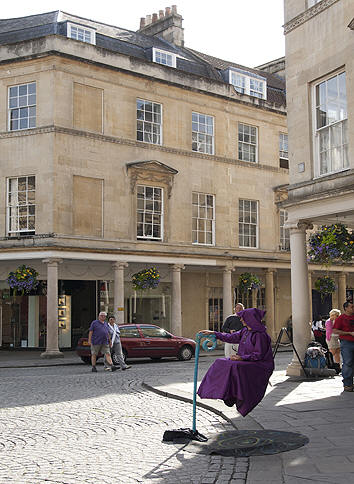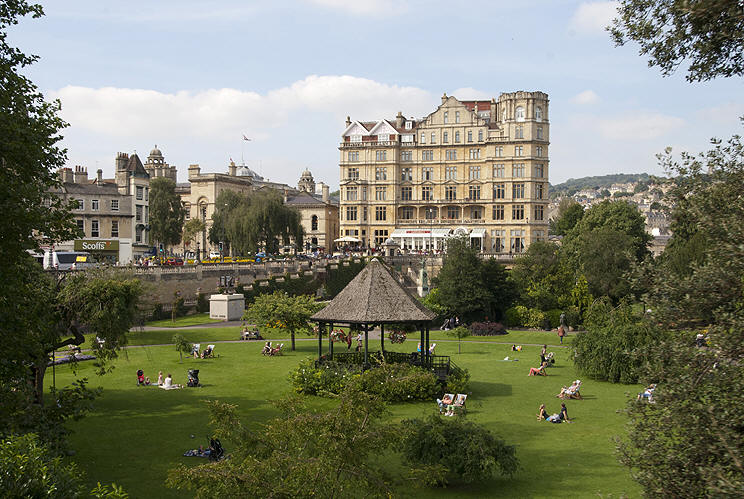 Bath, Somerset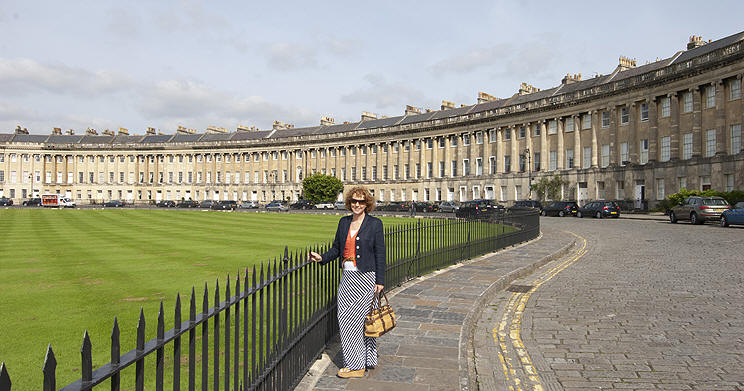 Royal Crescent, Bath
Prague, Czech Republic - October 2012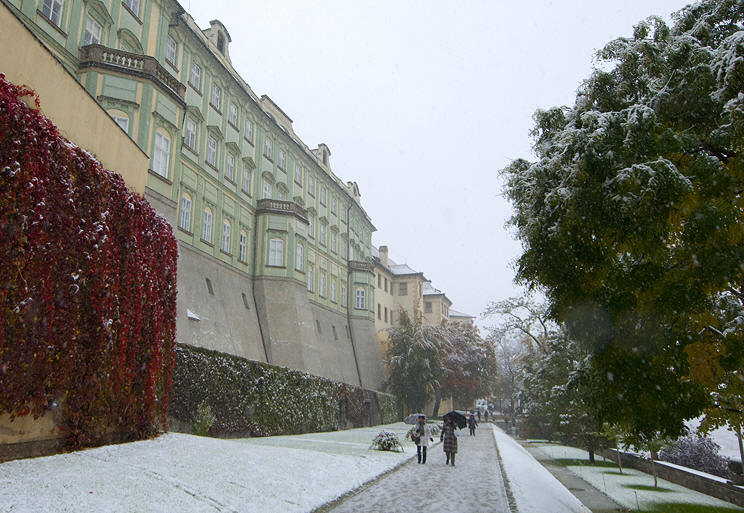 Prague Castle
It was as cheap to meet Verity in Prague as to fly her to Dubai for her half-term holiday, which conveniently coincided with my own local Eid public holiday. This disappointed Edward who now is at University studying English Literature, has no half term break, and who counts local Prague boy, Franz Kafka, as one of his favourite authors. We have advised him to visit soon as Prague is a beautiful, well priced, friendly and cultured city.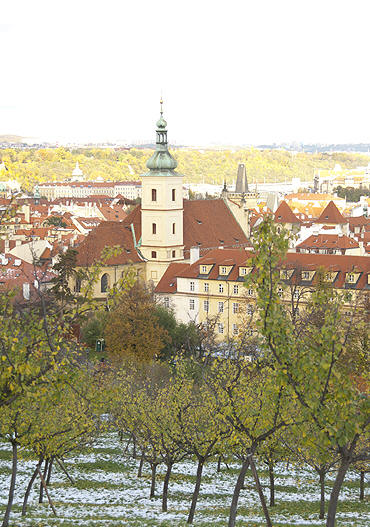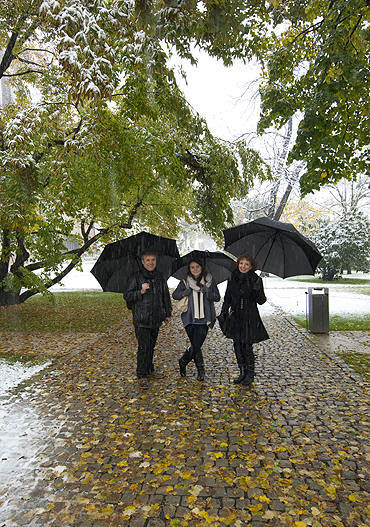 Autumn in Prague

View from King Charles Bridge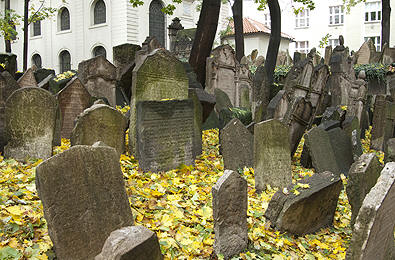 Boxes at the Prague State Opera House Cemetery in Jewish Quarter
We managed to get tickets for the State Ballet Company's performance of Swan Lake in the beautiful State Opera House. This was an evocative venue which has been used as a film set for Amadeus. We witnessed an extremely high quality and beautifully choreographed dance performance backed with an excellent orchestra at a third of the price of Covent Garden.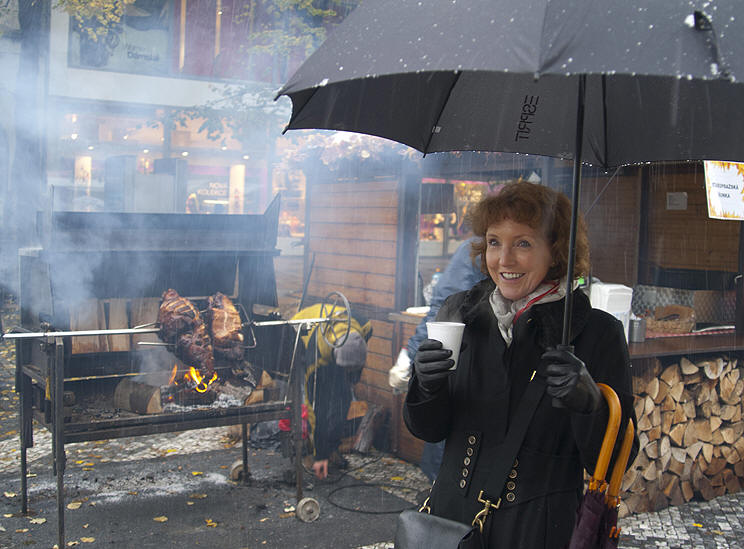 Czech fast food - Snow, hot mulled wine and wood smoked pork in Wenceslas Square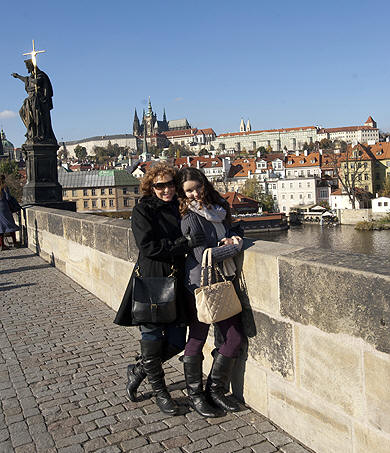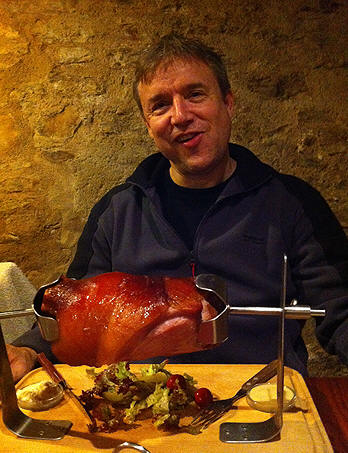 King Charles Bridge Czech Cuisine (hog roast)
The above meal was in an ordinary local restaurant and sums up most of the cuisine - good quality "comfort" food such as stews, dumplings and roasts, washed down with their excellent local beers. We also had an exquisite meal at Degustation Boheme Bourgeoise restaurant, which now boasts a Michelin Star. The taster menu was outstanding and showcased local produce, including a selection of exclusively Czech wines. It seems the Czechs, like the Germans, produce excellent local wines, all of which they drink themselves. Hence, sadly, little is found outside their own country.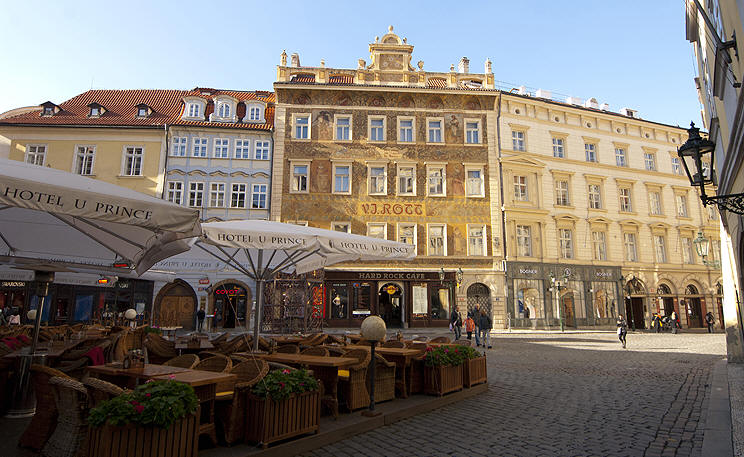 Outside Cafe and Hard Rock Cafe, Prague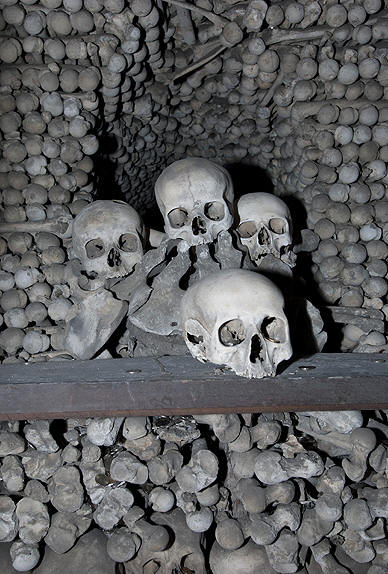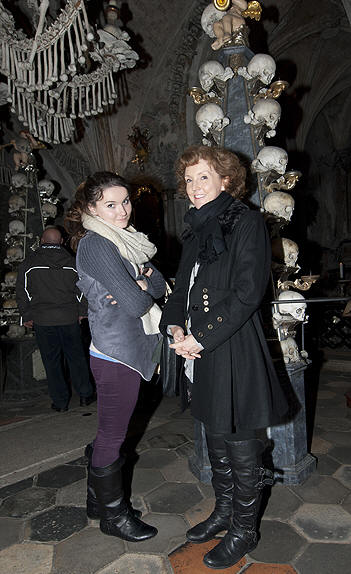 Bone Church ("Ossuary") in Kutna Hora, a medieval town near Prague
We had an excellent day trip to the medieval town of Kutna Hora, located in central Bohemia. The local ossuary is estimated to contain the skeletons of between 40,000 and 70,000 people, whose bones have in many cases been artistically arranged to form decorations and furnishings for the chapel. This was a slightly sinister use of human remains and a reminder of our own mortality, but is one of the most visited tourist attractions in the Czech Republic.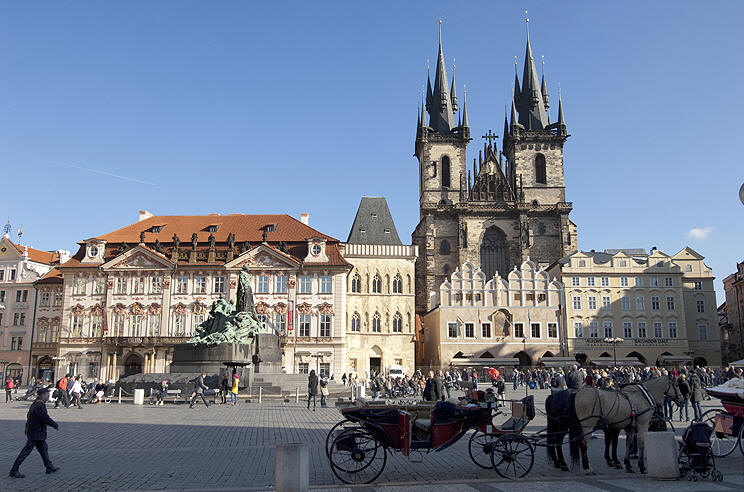 Old Town Square, Prague
We listened to an excellent concert by the Prague String Orchestra in a Church off Old Town Square and watched a performance in one of the local "Black Light" Theatres. Undoubtedly one of the the cultural highlights was the Mucha Museum, containing the work of the world-acclaimed Czech Art Nouveau artist. This was located opposite our highly recommended base - Hotel Palace Praha - near Wenceslas Square. It effortlessly provided classy, friendly service, an excellent restaurant (we tried the Opera menu on the night of the ballet) and lighting fast and complimentary wi fi.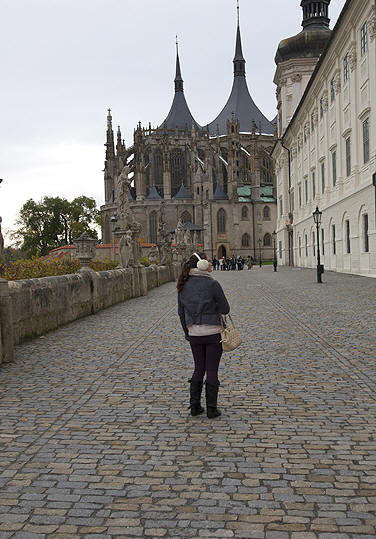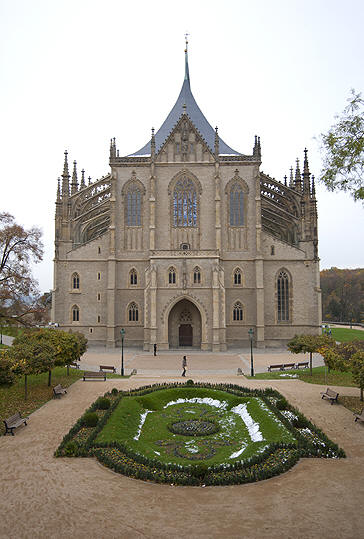 Kutna Hora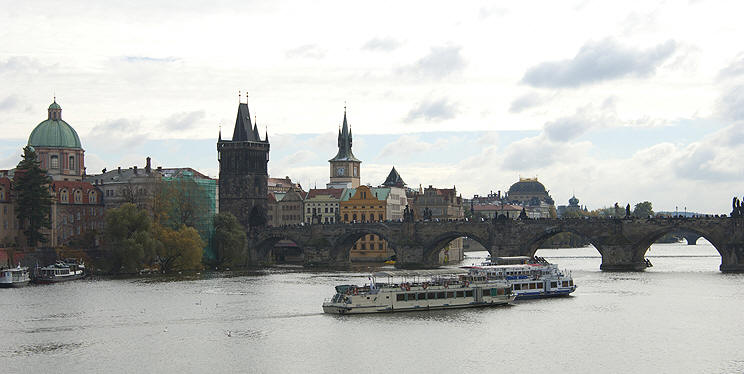 King Charles Bridge, Prague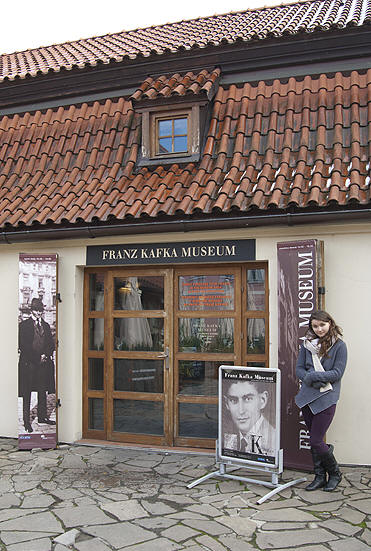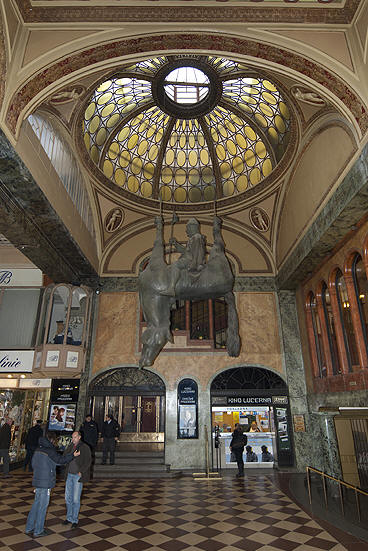 Kafka Museum Kino Lucerna, Art Nouveau Cinema
We visited the Franz Kafka Museum, which includes many original documents and letters which illustrate his life and writings, including his complex relationships with his father and the numerous women in his life. Edward would have been impressed with the passion and single mindedness with which he pursued his writing. We watched the latest James Bond film, Skyfall, in a beautiful 500-seater Art Nouveau cinema off Wenceslas Square. The film was with English dialogue and Czech subtitles and clearly translated well as the audience laughed in the right places. It was a pleasure to watch a film with a suitably silent audience, albeit surrounded by a few snogging couples. Neither behaviour is commonly found in Middle East cinemas.
Helsinki, Finland - November 2012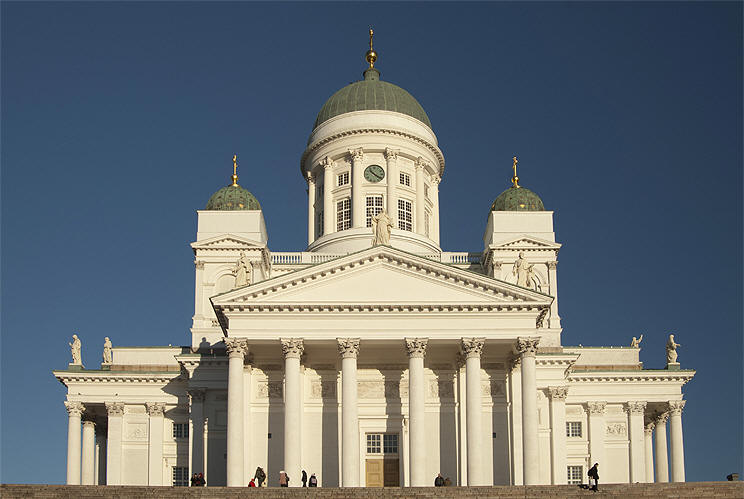 Helsinki Church
I was kindly invited to Finland by a local development organisation promoting the "health and wellness cluster" around the town of Lahti, which is about 100 kilometres north-east of Helsinki. I was based at the excellent Kamp Hotel in central Helsinki from where they choreographed a plethora of meetings and tours of local hospitals, rehabilitation centres, local healthcare companies and trade associations . The Fins seem to have the awesome organisational ability of the Swiss combined with the warmth of the Scandinavians. The trip was timed to the minute, commencing each day at 8.15am and ending after 10.30pm each night. However the work was considerately punctuated with excellent culinary experiences in their local restaurants. The hospitality was as impressive as the highly innovative companies I met.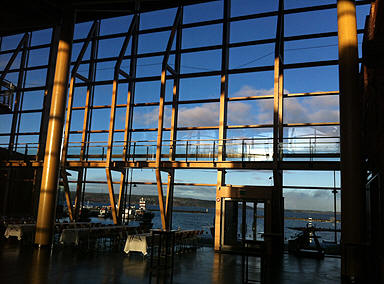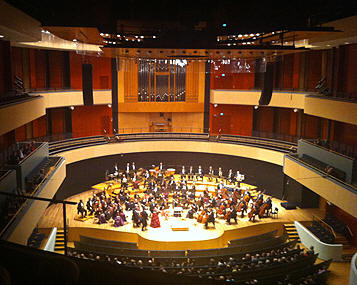 Sibelius Hall, Lahti
For a town of 100,000 people Lahti has a phenomenal symphony orchestra. We were privileged to hear an excellent performance of Schubert's "Great " Symphony. This was complements of our generous hosts, who also put on a superb dinner, a talk from the head of the venue, Sibelius Hall, and coffee and cakes in the interval. The glass of a local sparkling fruit drink and a CD of The Sound of Sebelius (the great Finnish composer) was a very thoughtful bonus after the concert.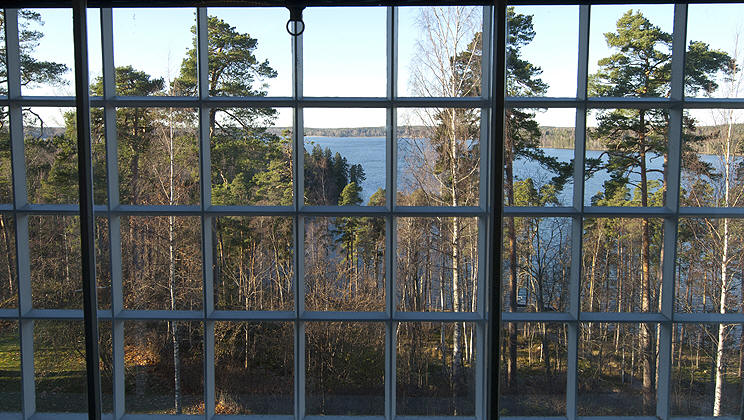 A room with a view at Hvittrӓsk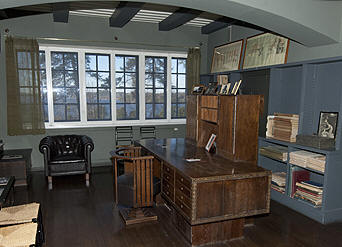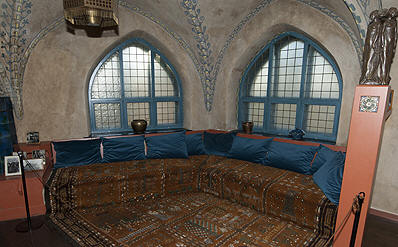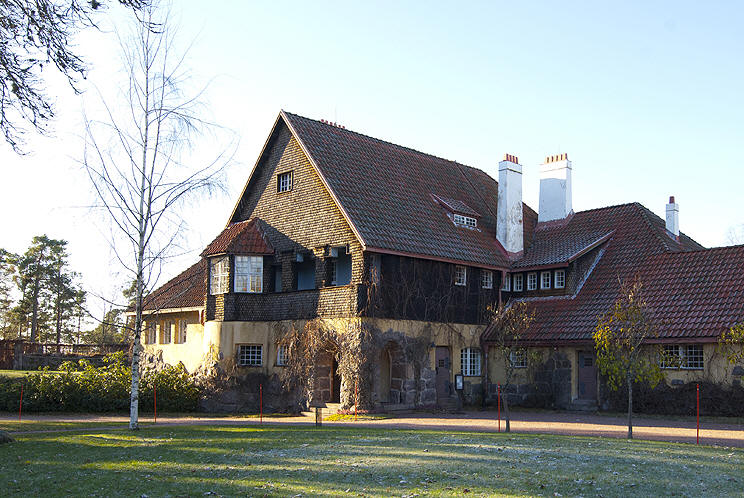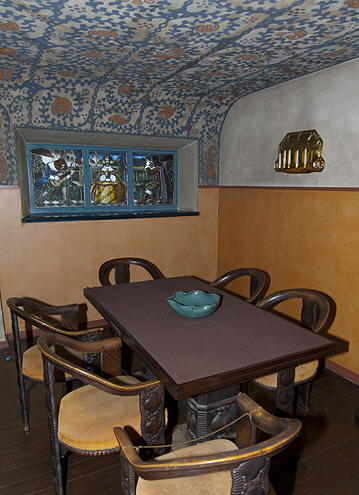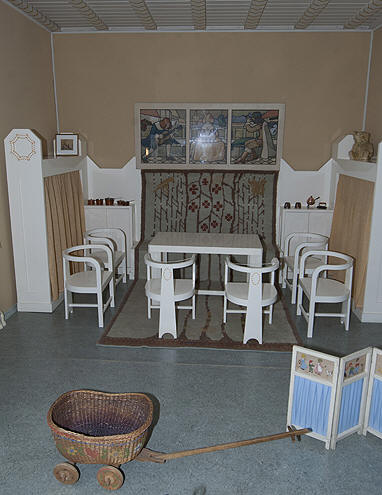 Hvittrӓsk
Hvitträsk is a beautiful example of Finnish architecture from the turn of the 20th Century. Gesellius, Lindgren, and Saarinen was a highly successful Finnish architecture firm in Helsinki. The firm was formed in 1896. Hvitträsk was Saarinen's home in Kirkkonummi from 1902. It boasts stunning views over a typical Finnish Lake and showcases some of the architectural styles of the time.

Helsinki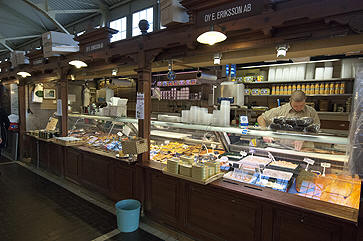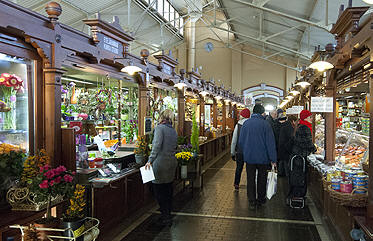 Helsinki Covered Market

Helsinki
Kobe Old Boys Brag Reunion - November 2012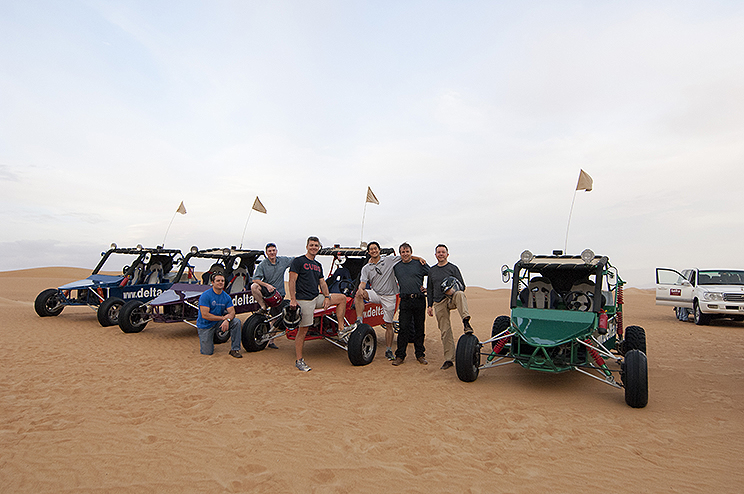 Kobe Boys Brag Reunion
frolicking........
The Kobe Old Boys Brag School met for our biannual reunion in Dubai. We originally met to play this 16th century British card game in Japan, but members have now dispersed and must travel from USA, Australia, England and Hong Kong. A long way to travel for just two nights of red eyed eating, drinking and dune bashing.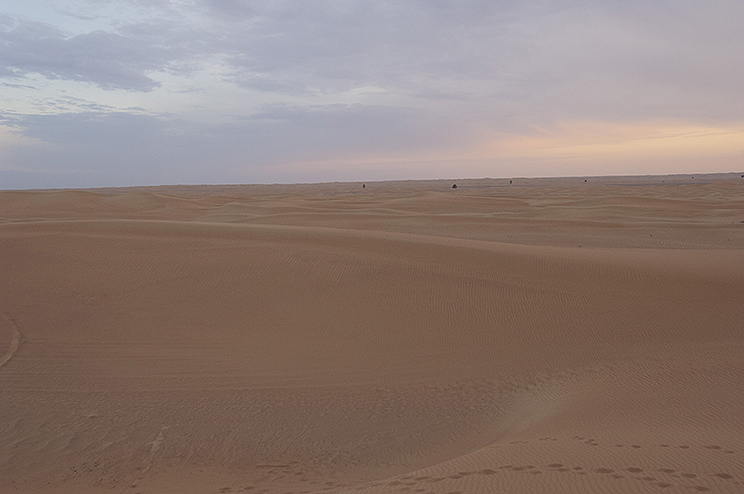 ......in a giant playground!
We even played some three card brag.
Dune Buggy Brag game.
Sheffield, December 2012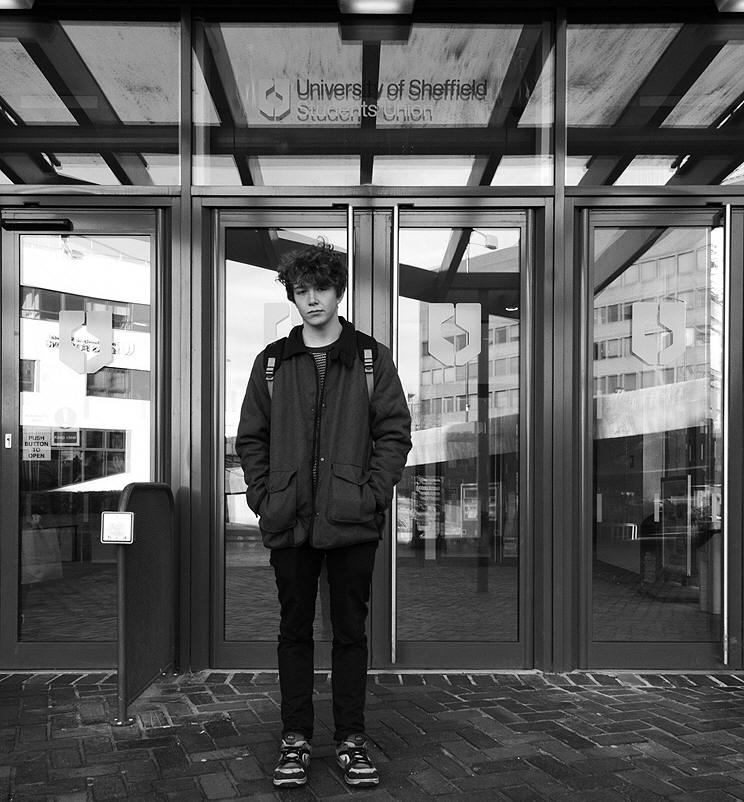 Edward, University of Sheffield, December 2012.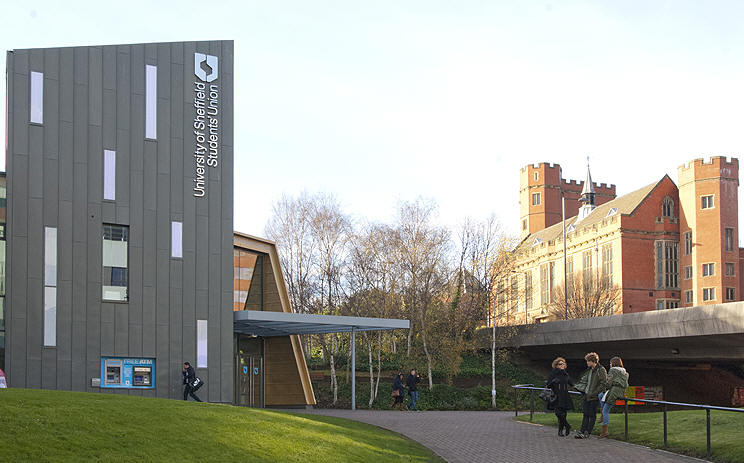 University of Sheffield Students Union.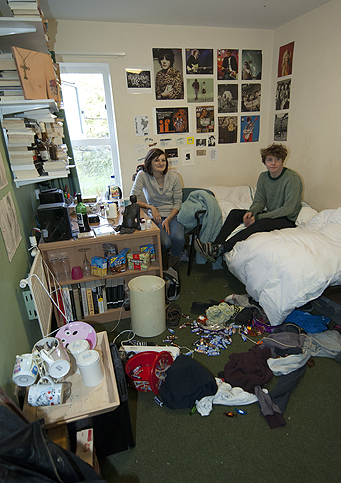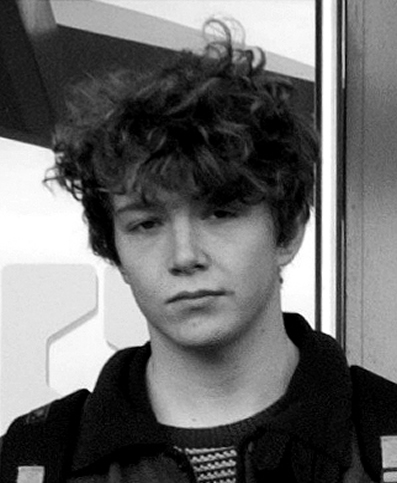 Halls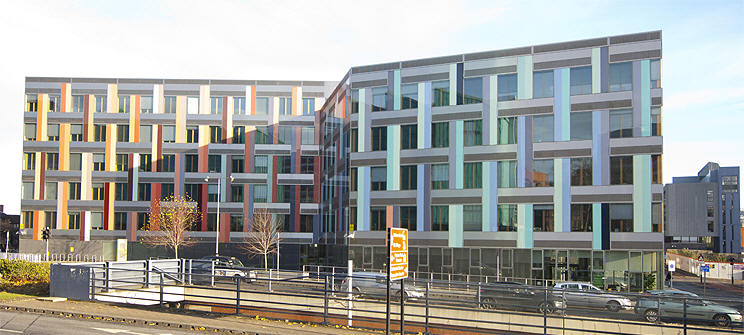 University of Sheffield, English Department.