Statue of King Arthur, Tintagel, Cornwall, December 2020
January 2020 - Dubai
The cooler weather has brought a number of colourful birds to our garden. I've manged to photograph some of them by bribing them with nuts. Some may be surprised at the number of exotic birds visiting Dubai.
Myna Bird and Brahminy Starling - Dubai Jan 2020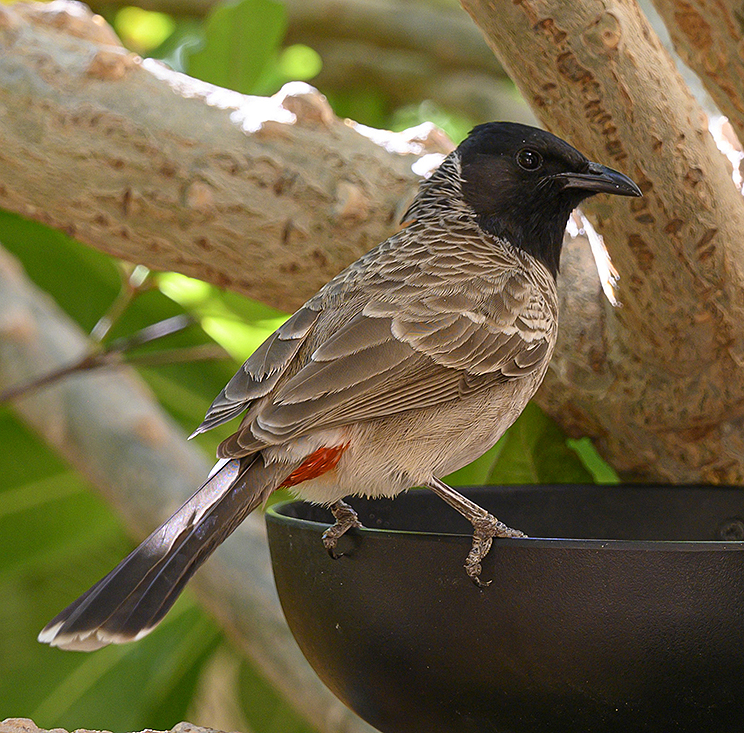 Red Vented Bulbul
The red-vented bulbul is resident breeder across the Indian sun-continent, including Sri Lanka extending east to Burma and parts of Tibet. It has been introduced in many other parts of the world and has established itself in the wild on several Pacific islands and (evidently) parts of the United Arab Emirates.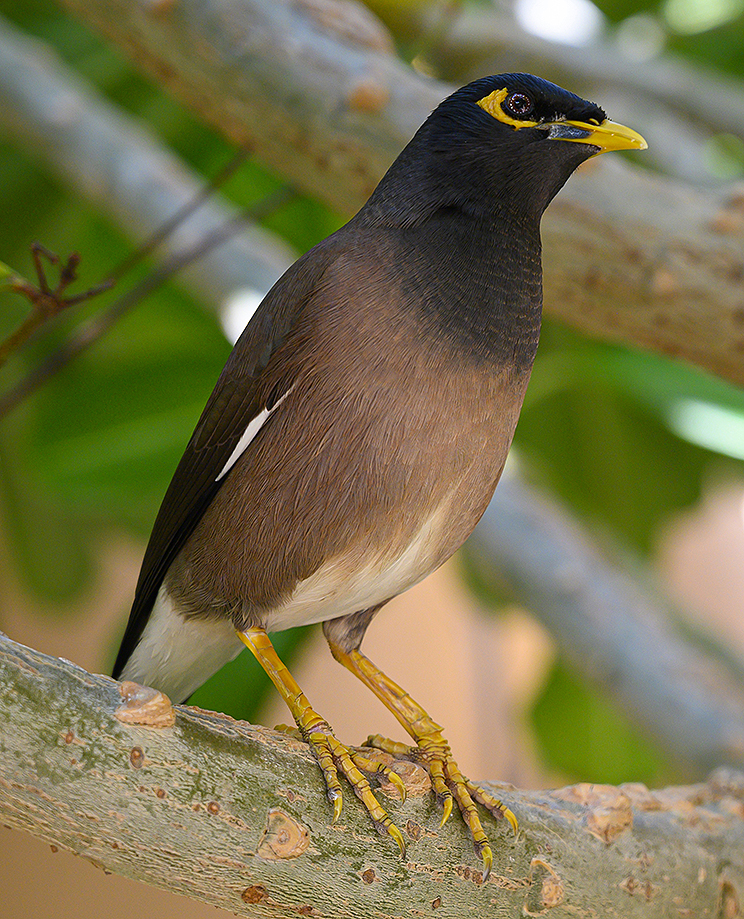 Common Mynah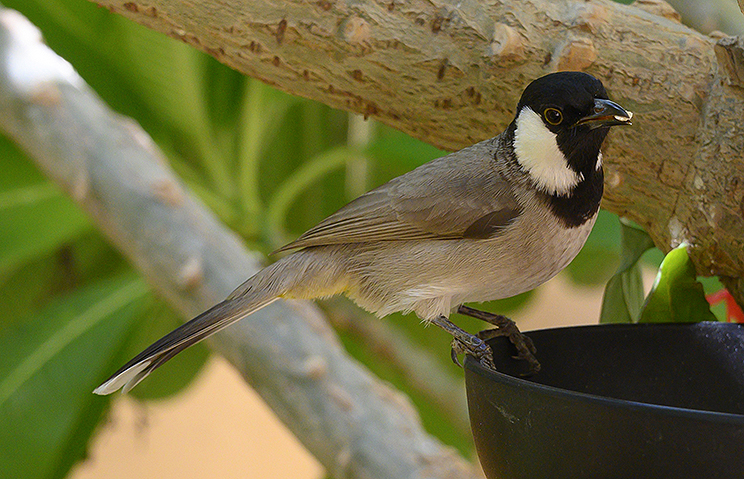 White Cheeked Bulbul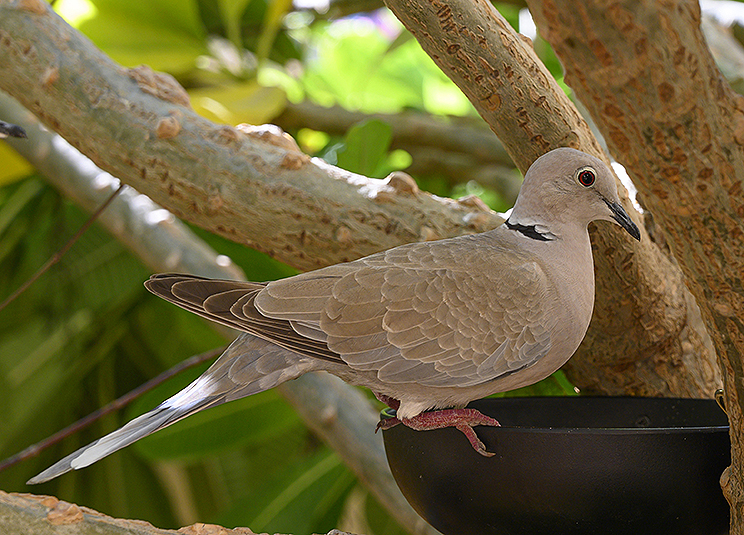 Eurasian Collared Dove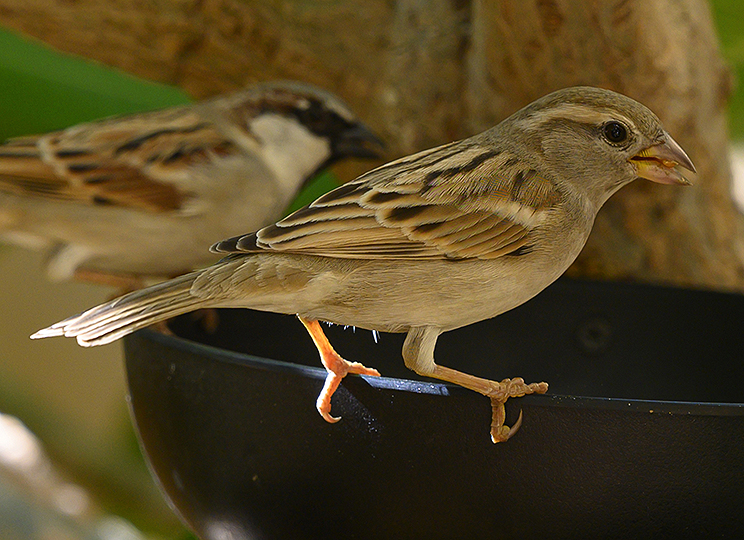 Pale Rock Sparrow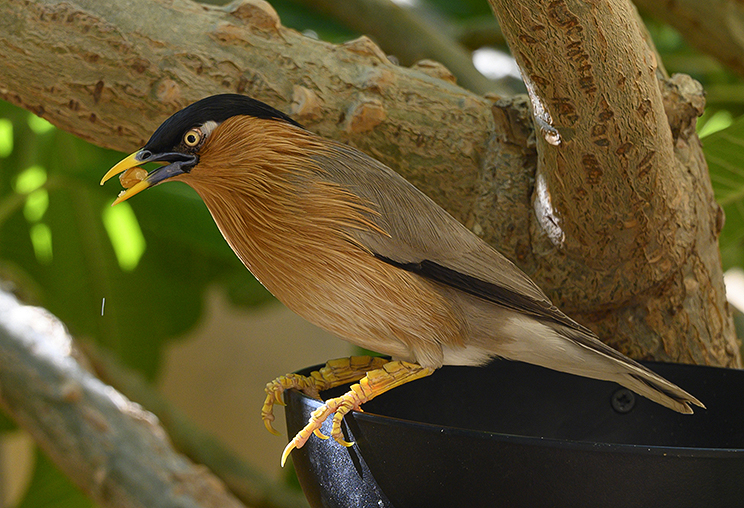 A female Brahminy Starling
According to Wikipedia the Brahminy Starling is a resident breeder in Nepal and India, a winter visitor to Sri Lanka and a summer visitor in parts of the western Himalayas and northeastern Himalayas. They are spotted in plains of Pakistan as well. This one seems to have found her way across the Indian Ocean to Dubai.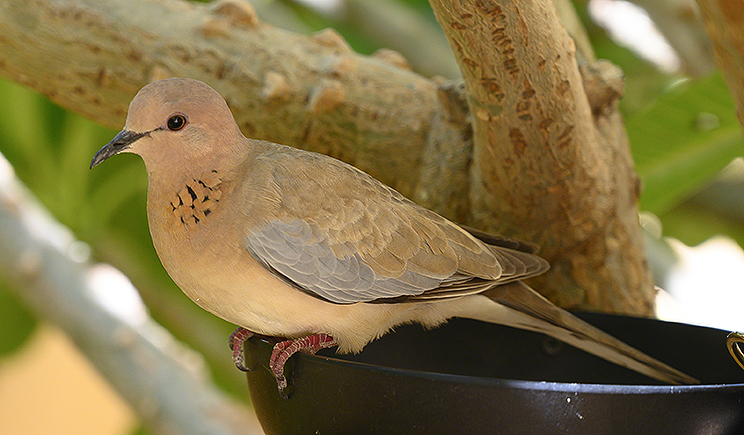 Laughing Dove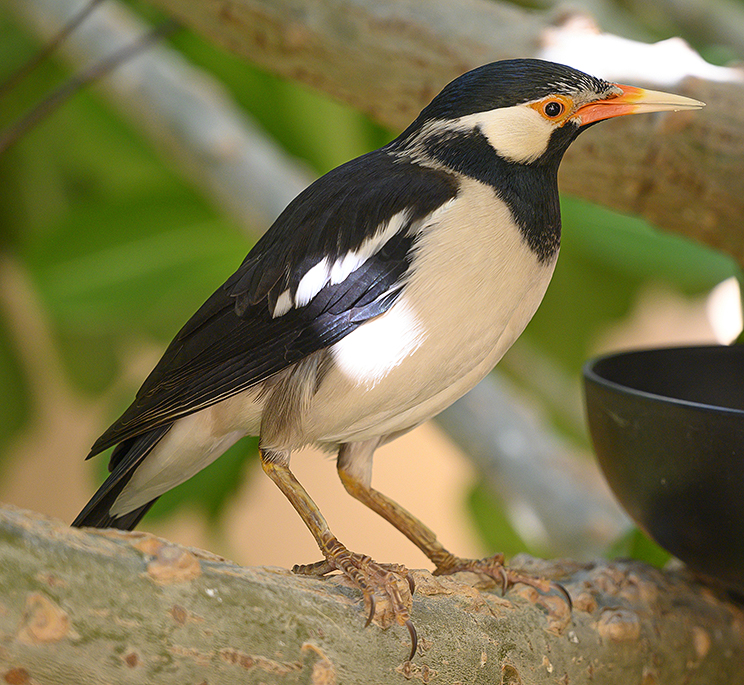 Asian Pied Starling
February 2020
Musandam Boat Trip
Musandam Boat Trip
Musandam Boat Trip
Dubai Fish Market. Buy your fish ........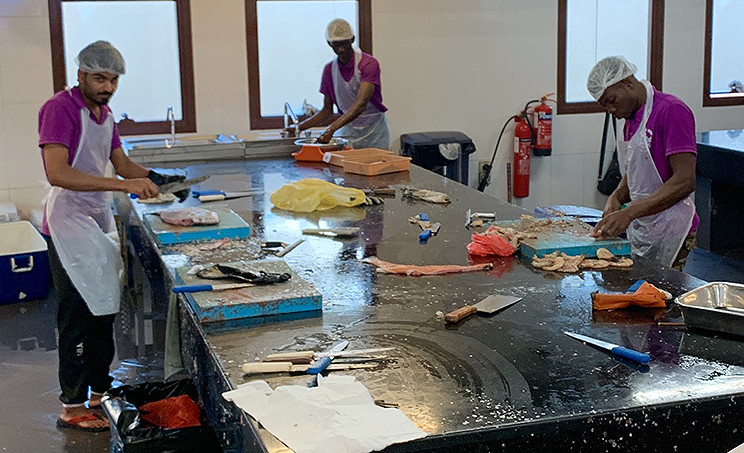 ........... pay to have it cleaned and cooked.
September 2020
After the madness of the CoViD lock down in Dubai, we finally escaped to Malta at the end of August via Paris. Fabulous hospitality by my brother-in-law and my lovely nieces allowed a month-long luxury break while our goods were shipped to England.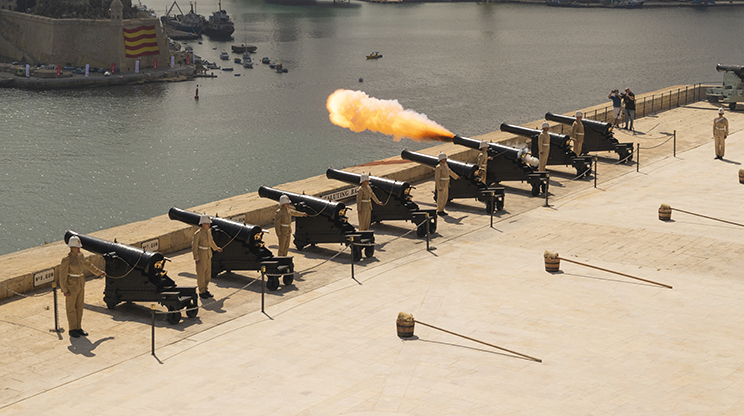 Saluting Guns, Malta September 2020
Saluting guns celebrating the many Maltese military victories.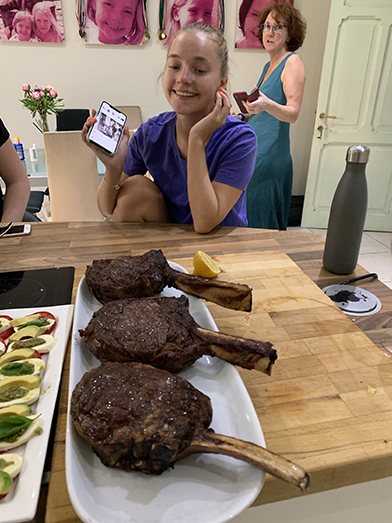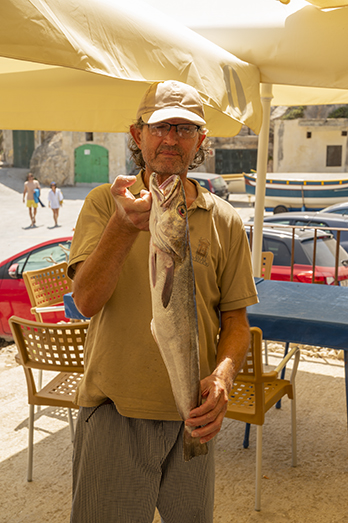 Tomahawk beef and Hake fish
Cornwall, Winter 2020
After a month in Malta we were able to fly to Birmingham at the end of September to stay with sister 2/4 for an obligatory 14 days quarantine, where we couldn't leave the house. Fortunately the company and hospitality was excellent and I was able to use the time to set up a new company for myself and Clair.
We drove down to Cornwall in mid-October and met our removal team , who quickly and cheerfully moved us back into our home. Cornwall has been under fewer restrictions because of CoViD and we were able to reacquaint ourselves with its beautiful beaches, fishing villages, river estuaries and woodlands.
Crantock Beach Nov 2020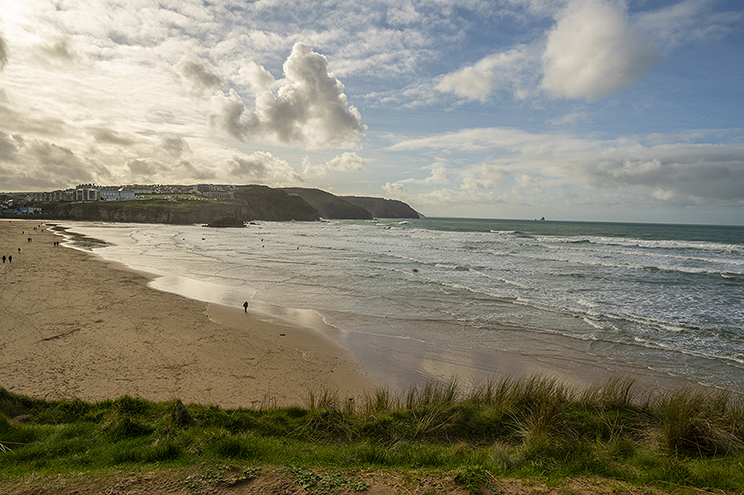 Perranporth Beach Nov 2020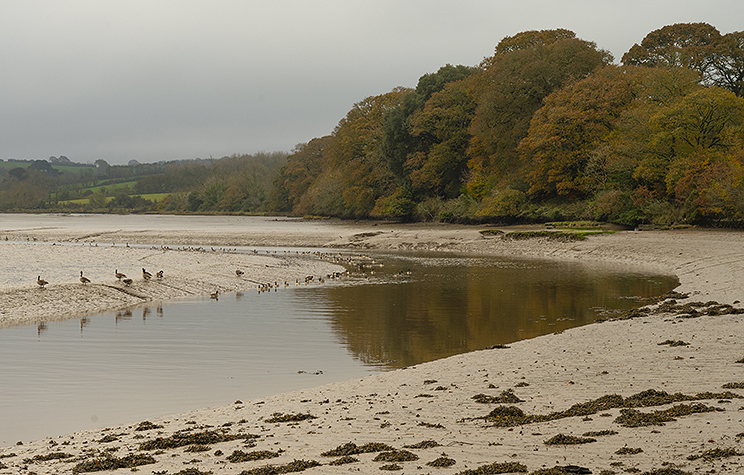 Tresillion River Nov 2020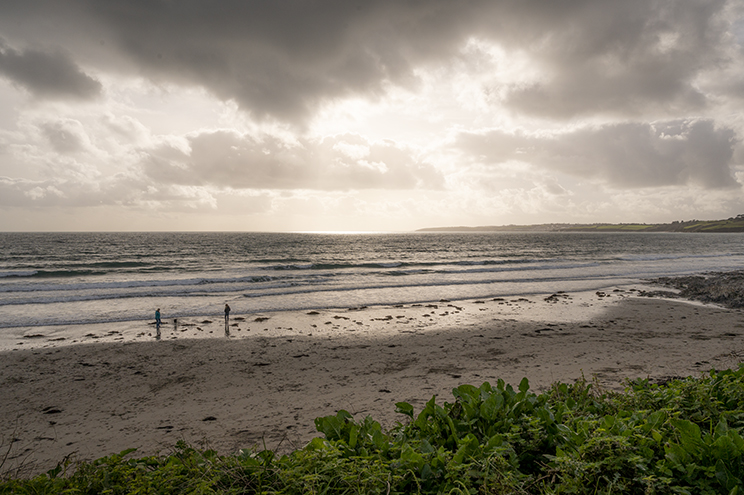 Carne Beach Nov 2020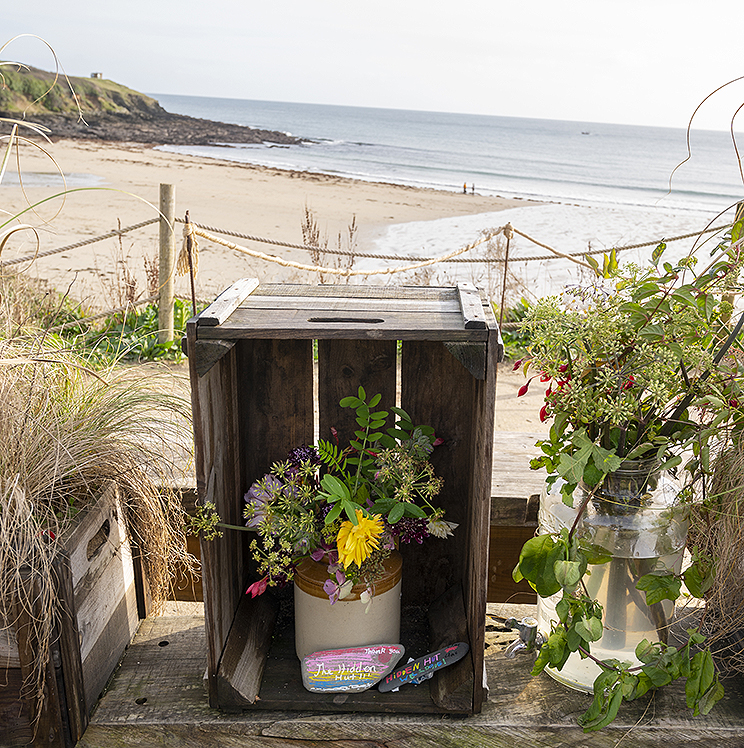 The Hidden Hut, near Portscatho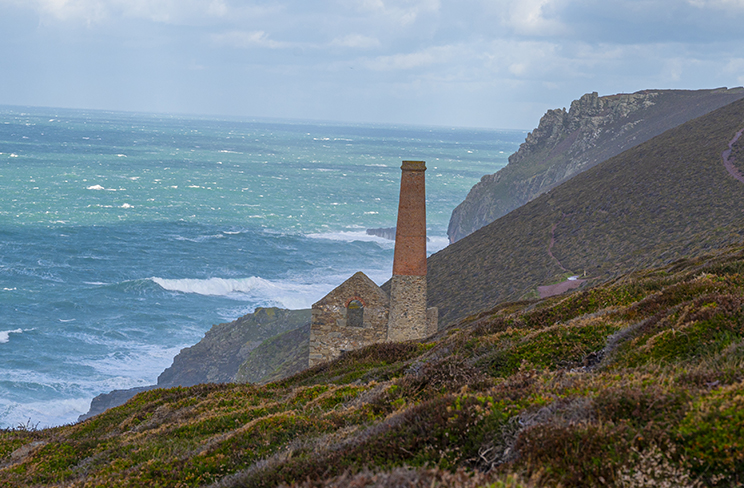 Porth Dec 2020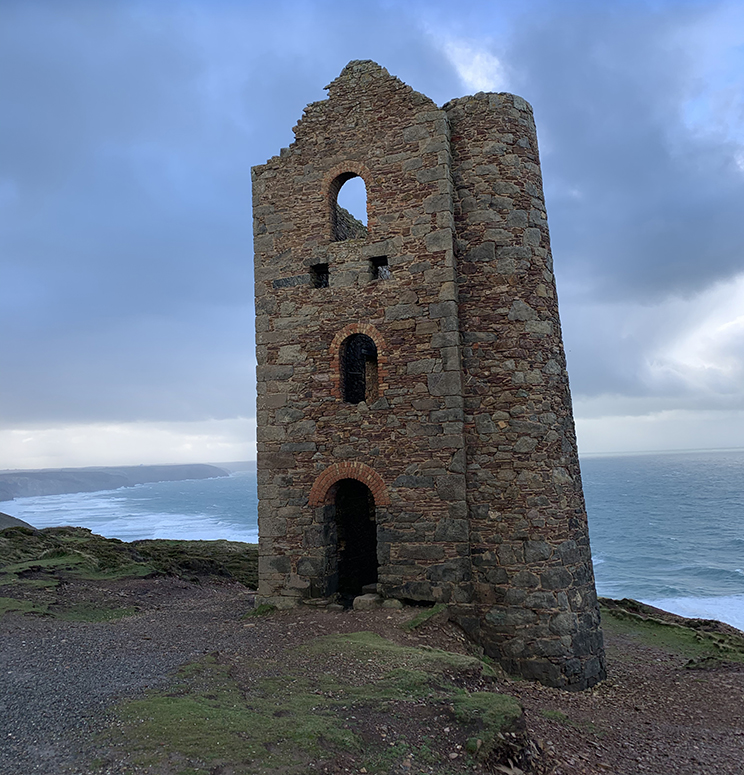 Porth Dec 2020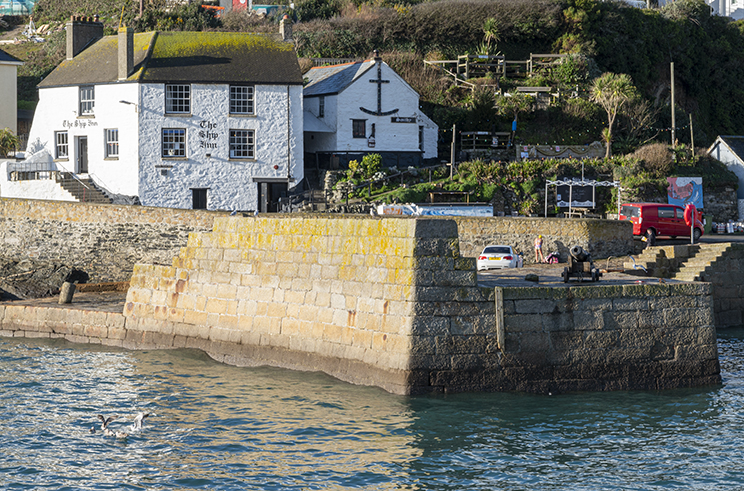 Porthleven Dec 2020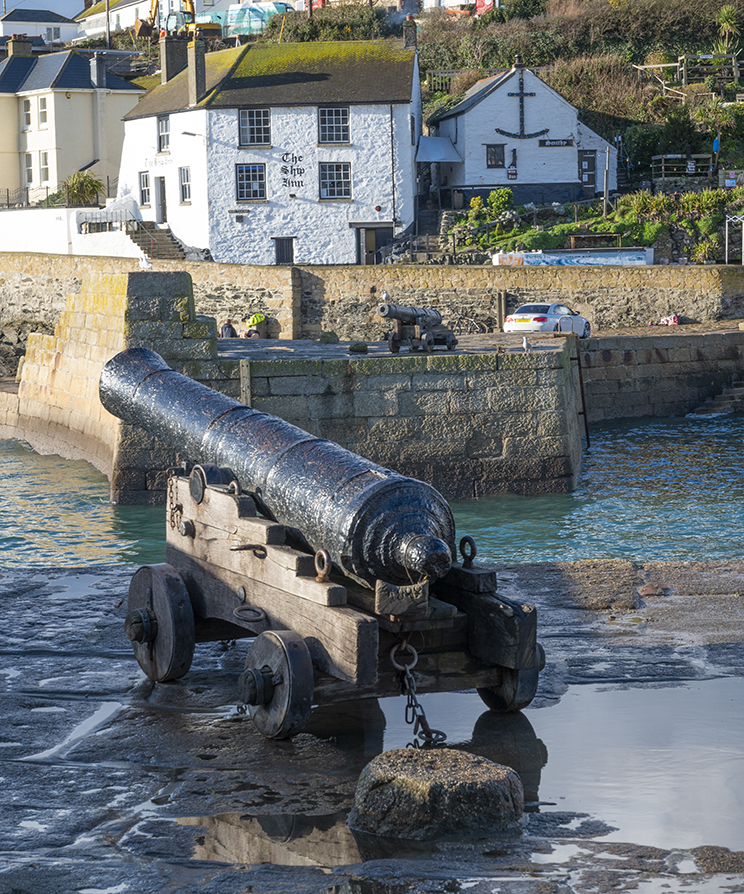 Porthleven Dec 2020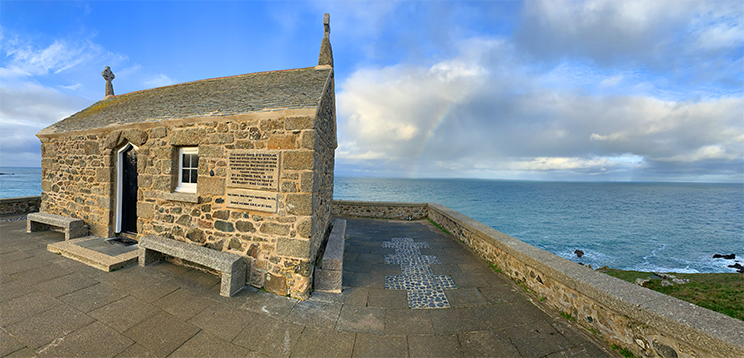 St. Ives Dec 2020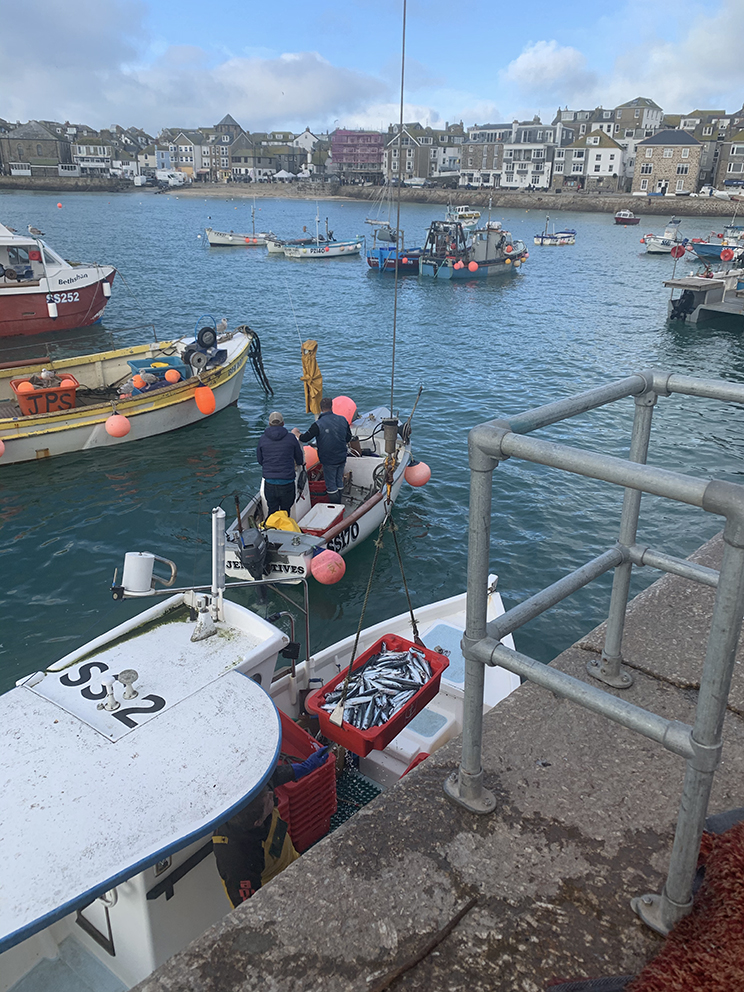 Mackerel Fishing, St. Ives Dec 2020
St. Ives Dec 2020
St. Ives, Dec 2020
Double Rainbow,Truro Dec 2020
Uniquely in England, Cornwall was awarded Tier 1 CoViD status during the third lock-down in December, due to a low infection rate, meaning we were the only county able to go to the pub just for a drink. Small but important mercies.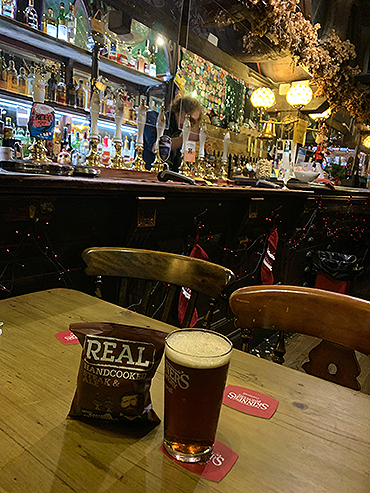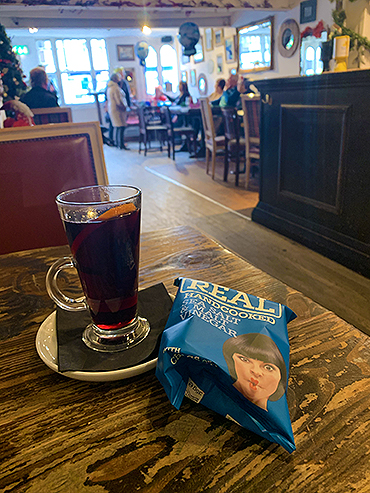 A pint of bitter at The Old House and Mulled wine at The Market Inn in Truro.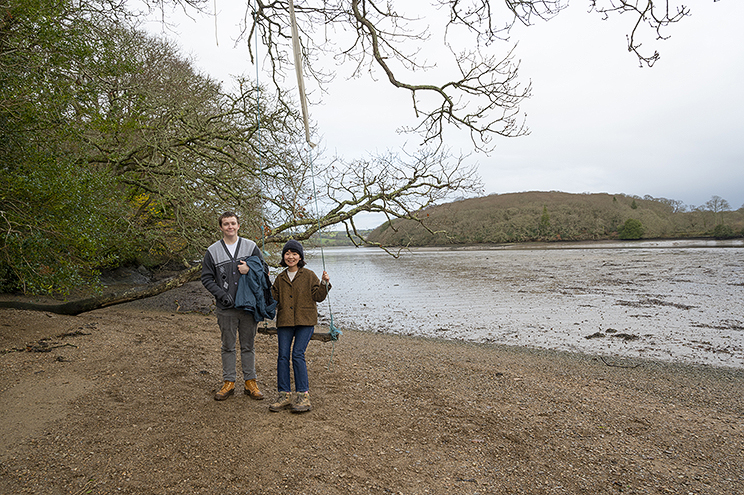 Tresillion River near Truro, Dec 2020.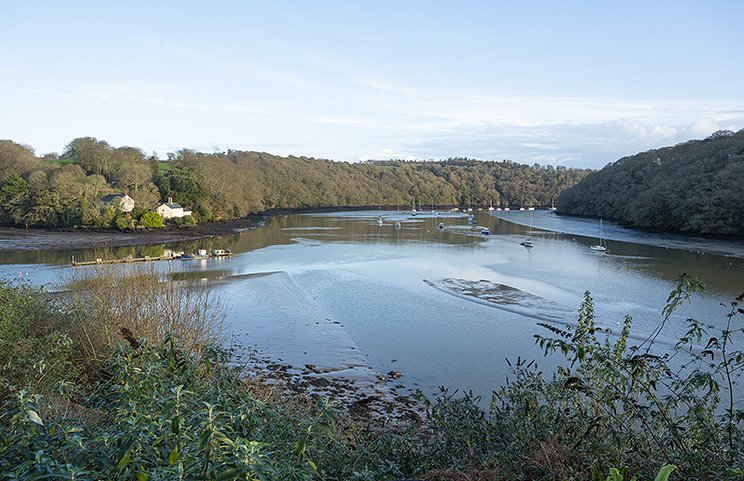 The Truro River, Dec 2020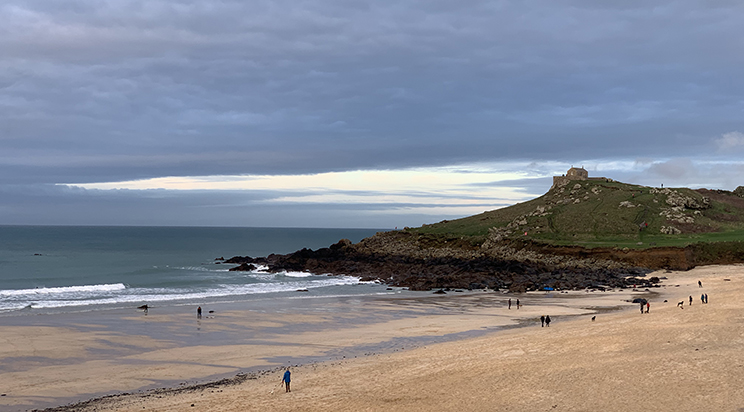 St. Ives Dec 2020
Edward and me, Tate St. Ives Dec 2020
Rothko, Tate St. Ives Dec 2020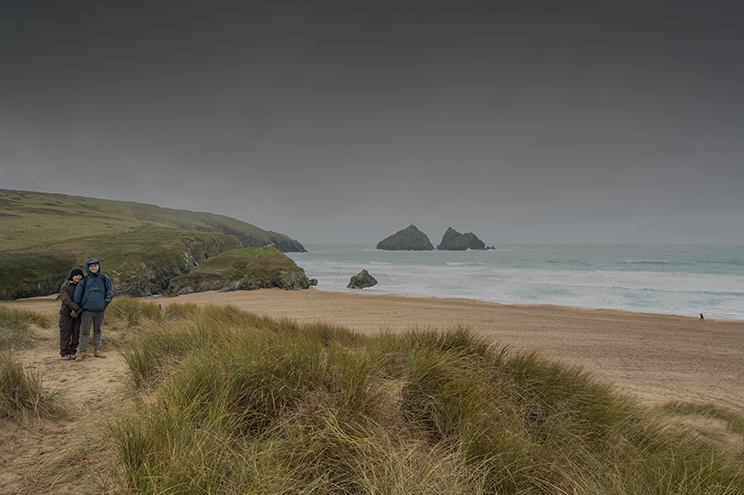 An incoming storm, Holywell Beach, Boxing Day 2020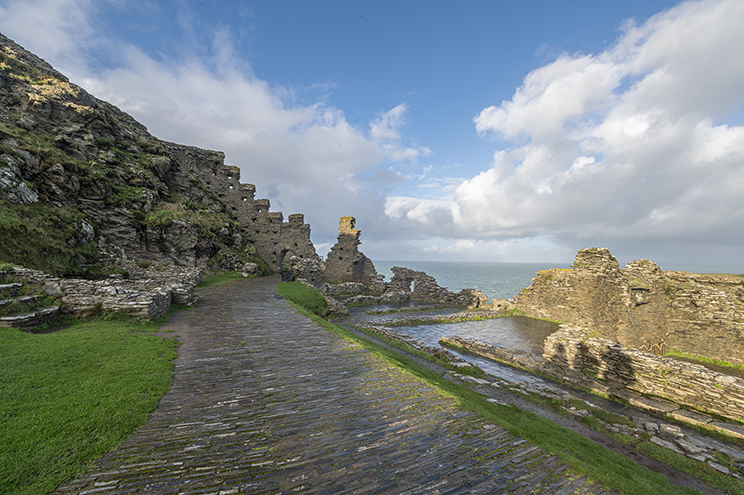 Tintagel Dec 2020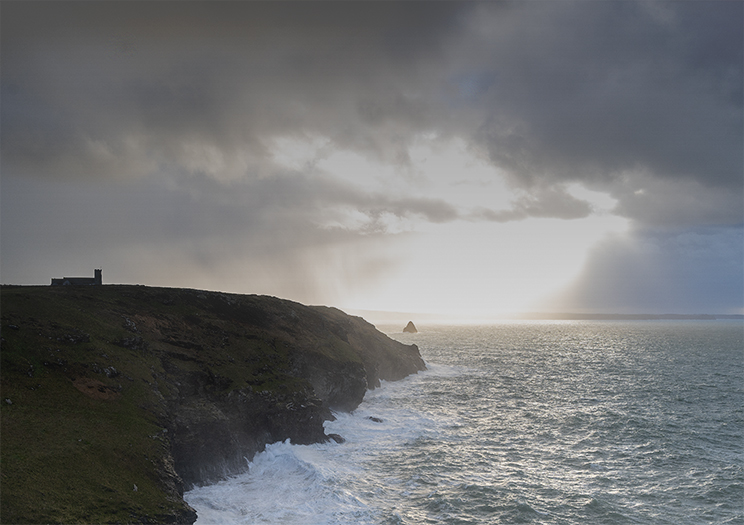 Tintagel Dec 2020